Posts Tagged 'slip and fall lawyer'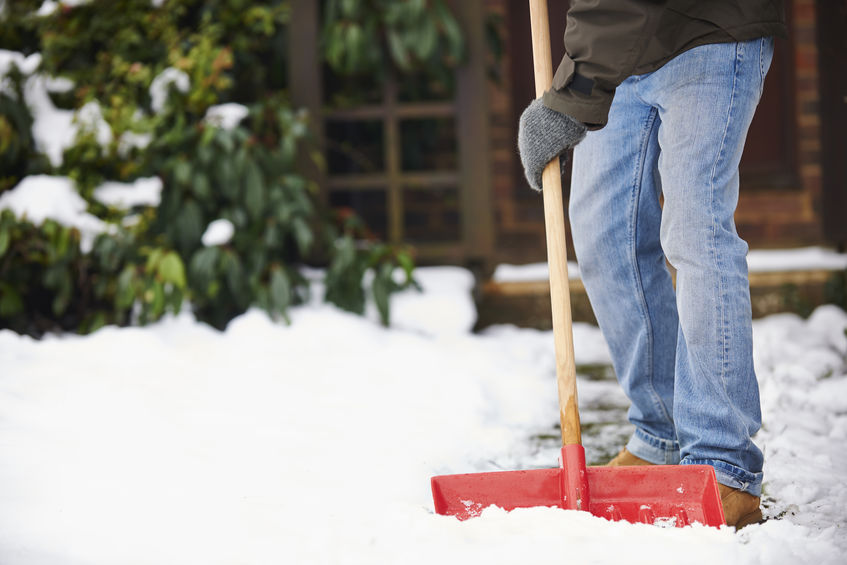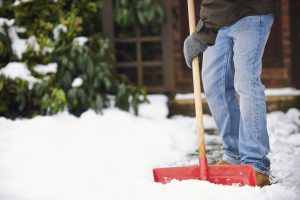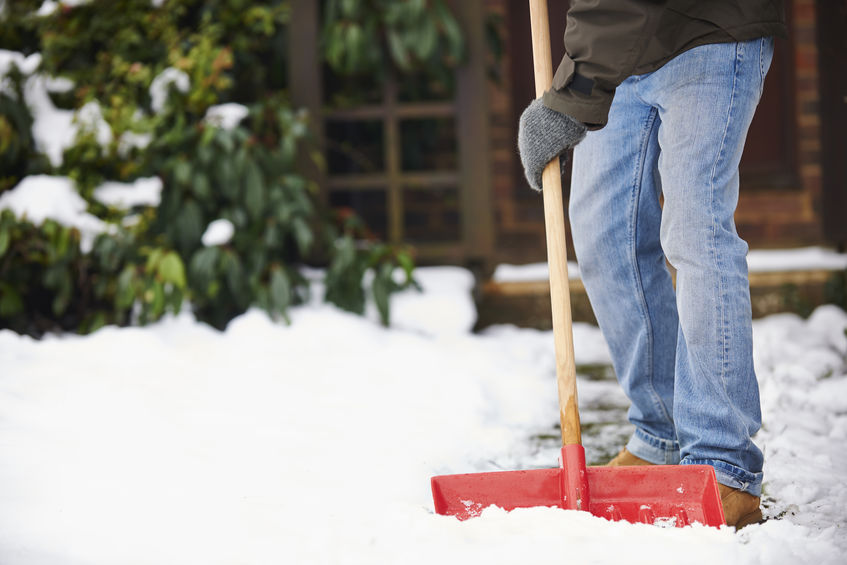 After our first nor'easter of the season, much of Massachusetts is now covered in a cold sheet of snow and ice. A total of 12.5 inches fell last weekend in part of Worcester County, while Middlesex County saw 2 to 7 inches of accumulation, according to MassLive.
You may have shoveled, yet the work isn't over. In these harsh New England winters, property owners must remember their legal responsibility to use reasonable care to keep their property safe. If you neglect to remove snow and ice from your driveway, someone could be injured and you could be held financially liable.
Commit to inspecting your property daily after a snow storm. Insect your driveway, walkways, roof and gutters.  Go outside and walk from your front door to the end of your driveway and back. This is how your guests, mail carriers and package delivery professionals approach your home. This route needs to be safe.
A Property Owner's Responsibility in Massachusetts
In Massachusetts, property owners have a duty to use reasonable care in clearing snow and ice so no one is injured. Papadopoulos v. Target Corp., 457 Mass. 368 (2010).
Papadopoulos v. Target Corp. changed more than 100 years of common law in Massachusetts and abolished the distinction between "natural" and "unnatural" snow and ice accumulations in premises liability actions. Property owners now have a duty to use the same reasonable care in treating snow and ice as they do other property hazards. It does not matter how the snow and ice accumulated. They owe a duty to all lawful visitors to use reasonable care to maintain their property in a reasonably safe condition.
How Often Should I Check My Driveway?
The best way to prevent a snow and ice injury is to treat snow regularly and promptly in the hours after a snowstorm, then also throughout the winter. This includes your driveway and walkways, as well as areas where cars, pedestrians and delivery trucks come in and out of the driveway. This activity can cause melting and refreezing for weeks after a storm.
Be aware of freezing and melting on other areas of your property as well, such as under roofs and gutters. Pay the most attention to your front step so delivery services and guests can safely access.
What if a Snow Plow Throws Snow on My Driveway?
It is still your responsibility to remove snow pushed onto your property so no one is injured. There is nothing more frustrating than shoveling your driveway, only for the plow to come back around a few minutes later. Again, the most effective response is to act quickly. Snow will be easier to shovel before it freezes to your driveway.
What If I Am Injured on Someone Else's Property?
Use caution whenever you visit friends and family during the snow season. Try to find out if they have shoveled and salted their driveway and walkway before you visit. If you arrive and their driveway is iced over, consider visiting another time.
What if I am Injured on a Business Property?
Grocery stores and other businesses also have a responsibility to clear snow and ice and keep parking lots and other areas safe for travel after a snow storm. But there are times when snow and ice is left to accumulate or is not fully cleared. There are often several parties involved in commercial lease agreements, including a landlord, tenant and property management company. These parties may not always properly communicate or the party in charge of snow removal may be trying to save money. The party in charge may also not be experienced in hiring snow removal companies or realize the work involved.
When a business is negligent in clearing snow, slip and fall accidents can happen in parking lots. Another hazard is store floors and entrances. When snow melts, water accumulates and someone could slip and fall. A third danger is icy railings. Those in charge of the property have a responsibility to regularly inspect and remove snow and ice from railings, so a visitor doesn't unknowingly reach for one and fall.
Since businesses can be open extended hours, property owners have a responsibility to address snow and ice accumulation promptly.
Be Aware of High Risk Areas for Mail Carriers and Package Delivery Professionals
Walk to the end of your driveway and make sure mail carriers and package delivery professionals can safely reach your front steps or mailbox.
Help the Elderly in Snow and Ice
The elderly are the most vulnerable to snow and ice injuries. If they fall, they are more likely to suffer long-term injuries. You can be proactive and prevent an injury by asking elderly friends, neighbors and family members if they need any help or anything at the grocery store. Encourage them to stay inside in the hours after a snow storm.
After a Snow and Ice Accident
If you are injured by a snow and ice accident, a doctor should evaluate you to determine if you fractured bones or suffered a concussion or other injuries.
If you were seriously injured, contact a lawyer and learn your legal rights. Contact a lawyer promptly. Under Massachusetts law, there is a limited time to notify a private property owner about injuries in cases involving snow and ice.
Free Legal Consultation – Boston Snow and Ice Accident Lawyer
With 100+ years combined experience, Breakstone, White & Gluck has been consistently recognized as a top-rated Boston personal injury law firm. Our attorneys have been recognized by Top 100 New England Super Lawyers, Top 100 Massachusetts Super Lawyers and Massachusetts Super Lawyers, in the specialties of personal injury and medical malpractice. The firm has also been recognized by U.S. News – Best Law Firms with Tier 1 rankings in personal injury and medical malpractice.
For a free legal consultation, contact Breakstone, White & Gluck at 800-379-1244 or 617-723-7676. You can also use our contact form.