Posts Tagged 'preventing snow and ice injuries'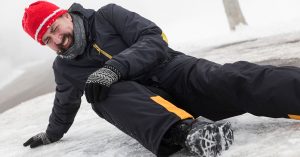 The forecast is calling for snow in Boston. Get your shovels ready. Clearing snow and ice isn't just considerate. It's a responsibility for property owners and drivers under Massachusetts law.
As personal injury attorneys, we have represented many people who have slipped on snow and ice across Massachusetts and never saw the danger or risk. Slips and falls can happen on both residential and commercial property, on walkways, parking lots and unsecured railings. These injuries can be long-lasting and often leave a person unable to work for a period of time. As a property owner, remember you are in control of your property. Shovel and monitor your property so no one is injured.
Massachusetts Property Owners Must Shovel
Massachusetts law recognizes that property owners have a responsibility to clear snow and ice – now. But this was not always true.
In 2010, the Massachusetts Supreme Judicial Court ruled in the case of Papadopoulos v. Target Corporation, SJC-10529 (July 26, 2010). This ruling changed everything for property owners and those who are injured on snow and ice.
In Papadopoulos, the plaintiff fell on ice in a parking lot outside a Target department store at the Liberty Tree Mall in Danvers. Claims were brought against the Target Corporation and Weiss Landscaping Company, the contractor in charge of snow and ice removal.
In its ruling, the Supreme Judicial Court abolished the long-standing distinction between "natural" and "unnatural" snow accumulations. In the past, the cause of snow accumulation was significant in determining whether those injured could bring a claim against the property owner. If snow and ice had naturally accumulated, the property owner may not be held liable for injuries. But property owners could be held liable for unnatural accumulations, such as snow thrown by a plow or shovel.
This was known as the "Massachusetts rule," of natural accumulation. It was rejected by every other high court in New England, according to the Supreme Judicial Court's decision.
With this decision, the Supreme Judicial Court wrote that property owners will now be held to the same duty of car to act as a reasonable person, regardless of how snow and ice forms to create a property defect.
For property owners, the takeaway is clear your driveways and walkways. Don't let snow and ice accumulate. If you do, someone could be seriously injured and you could be held liable.
Clear snow during and after snowstorms. Salt regularly. Start early into a snowstorm. After a snowstorm, monitor the ice accumulations on your property. Your property may also need attention for the next few days.
Safety for your visitors. Approach your property by foot. Walk up your driveway and on any paths. Test how safe these areas are for your friends, family and delivery professionals.
Porch safety. If you have a porch, keep it clear of snow and ice during the winter, so melting does not damage or weaken the wood. Remove furniture from your porch so you have no trouble shoveling.
Massachusetts Drivers Must Shovel, Scrape and Clear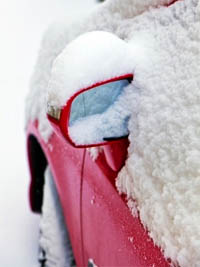 The Massachusetts Driver's Manual states drivers should remove snow and ice from their vehicles before driving. We urge you to plan extra time. Clear all windows, windshield wipers, headlights and brake lights, so your vehicle is fully operational.
Take extra care to clear your vehicle's roof. Failure to do so can send snow onto the car behind you, throwing the driver off or causing a car accident.
Drivers can be cited for failure to clear snow in Massachusetts. Police can fine drivers with impeded operation if they drive with snow-covered windows. This offense is punishable by a $40 fine.
When a driver fails to clear their roof, they may face a $200 fine for driving with an unsecured load. Drivers of commercial trucks, passenger trucks, vans and other vehicles traveling with snow and ice and other unsecured loads are highly dangerous, especially in winter conditions. Slow down and create space between you and any vehicle which makes you feel unsafe. Move to another lane. Write down the driver's license plate and contact police.
A driver's failure to clear snow can lead to a traffic citations, but also criminal charges and liability in a civil case if someone is injured.
Boston Snow and Ice Accident Lawyers – Free Legal Consultation: 800-379-1244
Breakstone, White & Gluck of Boston has over 100 years combined experience representing those injured by the negligence of commercial and residential property owners. We have expertise in handling cases involving snow and ice falls, porch collapses and landlord negligence. Our Boston personal injury attorneys have represented clients across the state of Massachusetts, including Boston, Brockton, Hyannis and Cape Cod, Fall River, Framingham and Worcester.
For a free consultation, call our office at 800-379-1244 or 617-723-7676 or use our contact form.