Posts Tagged 'pool drownings'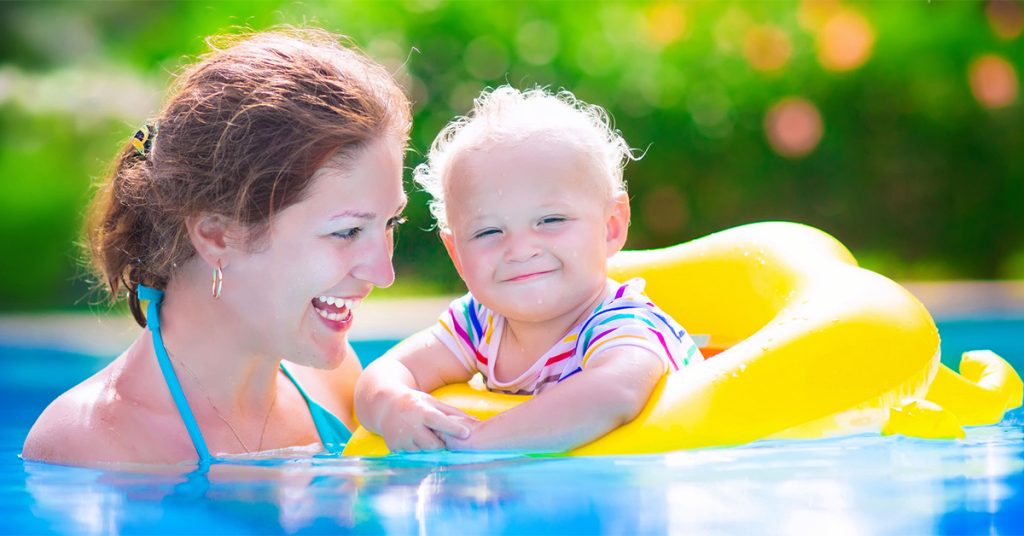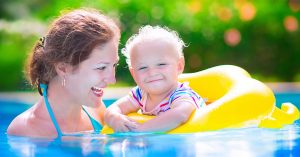 Each year, families head into summer, hoping for fun in Massachusetts. No one expects tragedy in the backyard swimming pool. But each year, children suffer drownings and near drownings. Drowning is a leading cause of death among young children in Massachusetts and across the U.S. Young children ages 1 to 4 face the highest risk, followed by older children and teens between the ages 10 and 19, according to the American Academy of Pediatrics (AAP).
Breakstone, White & Gluck, a Boston personal injury law firm, encourages parents and property owners to prepare for the swim season. By acting now, before the temperature rises, property owners and parents can minimize the risk of drowning and injury this summer.
For Pool Owners
Secure Pool Fencing
Pool owners have a responsibility to secure their pools with a strong durable fence. This is your legal responsibility and one of the most important steps you can take to prevent a child from a swimming pool drowning. The Consumer Product Safety Commission recommends pool owners install a four-sided fence with a self-closing latch around all pools and spas. The fence must be at least 4 feet tall in Massachusetts and must meet certain requirements for vertical clearance and width for fence openings. Read our past blog on pool fencing  or check out this guide on a local community's website.
If you own a pool, consider adding some additional fencing, shrubs or a planter – or several blocking access to your pool door and fence. This is called a "layers of protection" strategy and the goal is to slow children down so an adult can intervene.
Inspect Your Pool Regularly
Make it a habit to walk outside and inspect your pool daily during the summer months.
Pool Alarms
Consider purchasing a pool alarm to monitor your pool area. There are different types of alarms so do your research and select the best for your needs. But remember, a pool alarm is a supplement to your strong fencing and regularly inspecting your pool. 
Drains
Pool owners should regularly maintain drain systems and ensure they work properly. Spas should be covered and locked when out of use. Children should never wear loose accessories into the pool.
For Parents
Swimming Lessons
Parents who sign children up for swim lessons give them an advantage. Formal swimming lessons reduce the likelihood of childhood drowning by 88 percent, according to the USA Swimming Foundation. The American Academy of Pediatrics advises that swim lessons are beneficial for children around age 1 and older.
Supervision: Always Watch and Avoid Distractions
Parents should swim with younger children, practicing "touch supervision." Keep them within your reach at all times on the shallow end. Even if you are not in the pool with them, still closely watch other children and teens carefully at all times.
Keep conversation with other adults at a minimum when watching children swim. Also set aside all distractions, such as cell phones. It takes much longer than you may realize to "quickly" check your cell phone, e-mail or social media accounts. In that time, a child could drown right in front of you, quickly and silently struggling.
If you are a pool owner and have guests over, be just as vigilant in watching children swim. Try inviting over small groups – just a child or two – to enjoy your pool to keep the visit manageable.
Supervision: The Danger of "Non-Swim Time"
Learn more about the dangers of "non-swim time." Bode Miller and his wife Morgan have recently discussed this and it's an important term for both parents and pool owners.
The Millers tragically lost their 19-month-old daughter last year when she drowned in a neighbor's backyard swimming pool. The child had been in the house with her mother, siblings and other adults.
"Without it being an actual swim time, my awareness and my intensity around protecting her from water was let down," Morgan Miller said in an interview posted on the American Academy of Pediatrics (AAP) YouTube channel. 
The Millers also recorded this public service announcement for the AAP.
About Breakstone, White & Gluck
Breakstone, White & Gluck is a Boston personal injury law firm. We are committed to promoting safety for children and families through our Project KidSafe campaign. We encourage parents and caretakers to supervise children by the pool and near pools this summer. We also remind property owners that they have a legal responsibility to keep a safe pool area so no one is injured. Learn more about Breakstone, White & Gluck on our website.