Posts Tagged 'pedestrian accident attorneys'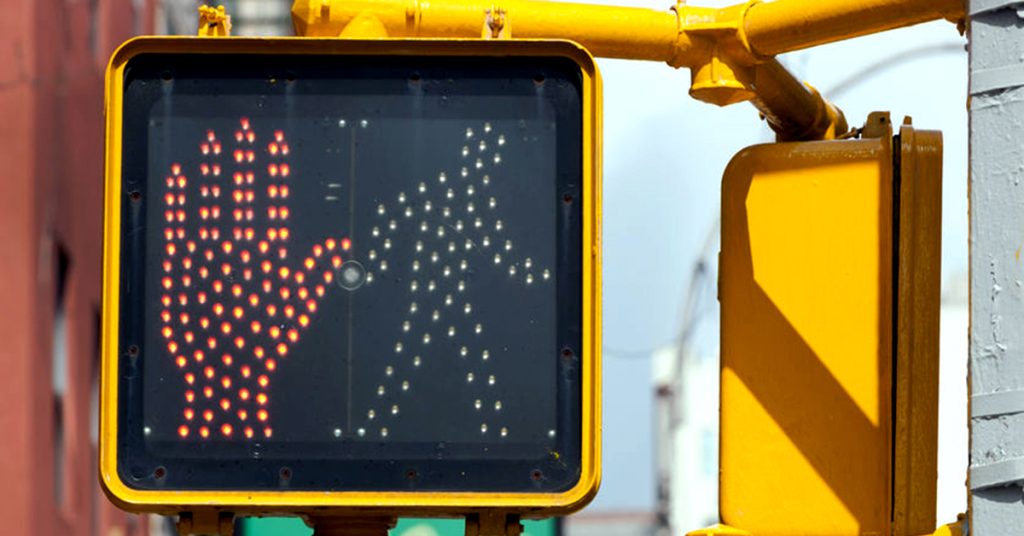 As the New Year begins, Massachusetts closes the door on a very dangerous year for pedestrians.
There was disappointing news on the state's roads, as traffic fatalities rose 19 percent over 2020, according to MassDOT preliminary data (January 4, 2022). But those who walked faced the most risks. Pedestrian fatalities increased a stunning 38 percent, coming in near pre-pandemic levels.
Statewide, 76 pedestrians were killed in motor vehicle accidents last year, compared to 2019, when there were 78 deaths. The state recorded 55 pedestrian deaths in 2020, when traffic volumes fell early on during the Massachusetts "stay-at-home" and essential worker orders.
Most concerning is when a driver injured a pedestrian last year, the encounter was more often fatal. According to the January 4th data, in Massachusetts, you had a greater chance of surviving a pedestrian accident in 2019 than you did last year.
The state recorded about 2,197 pedestrian accidents in 2019. About 3.5 percent of these resulted in fatal injuries. Meanwhile, in 2021, there were 1,520 reports of motor vehicle accidents involving pedestrians. Five percent of these crashes claimed a pedestrian's life.
These are preliminary numbers from the MassDOT. It is important to remember these could rise in future days and weeks.
Drivers Have a Duty to Decrease Speed At Times for Safety
Drivers may operate recklessly or make unsafe choices, such as speeding or running a red light, during any season. Come winter, when the snow and ice arrive, these decisions can be deadly for pedestrians. Drivers may have less time to make corrections.
In Massachusetts, drivers have a duty to use reasonable care and this includes traveling at a safe speed.
Drivers have a duty to observe the posted speed limit as the maximum that is "reasonable and proper." But they must use good judgment and lower their speed for safety, "when a special hazard exists with respect to pedestrians or other traffic, or by reason of weather or highway conditions." M.G.L. c. 90, § 17.
This describes many winter driving situations.
Still, as a pedestrian, you should expect drivers may speed and approach you too closely in the winter. While you cannot control this, you can try to stay visible. When drivers see you, they may recognize their responsibility to slow down as appropriate for the road conditions.
Safety Tips for Pedestrians During the Winter Months
Use Sidewalks. Sidewalks are an essential safety tool in the winter. Always use sidewalks and stay inside the snowbank when waiting for crosswalk signals.
Consider Yourself a Pedestrian. Most of us are a pedestrian at some point in the day. You may consider yourself a pedestrian if you walk to work or take your children to school. Or if you walk for exercise. But you are also a pedestrian when you walk through the grocery store parking lot, drop off a package at the post office or wait for a bus or rideshare. Recognize this and take steps to protect yourself just as you would if you were walking to work or around your neighborhood.
One challenge is pedestrians do not have the same tools as drivers, such as safety mirrors. You may not be able to see drivers up high in trucks or work vehicles. Because of this, it is important to use crosswalks and try to make eye contact with drivers before crossing streets, intersections and parking lots. Again, when drivers see you, they are more likely to slow down or look for you before they turn and this is even more critical when snow is taking up room on the roads.
Stand Out in Bright Colors. Now is a good time to add a few bright colors to your wardrobe. Wear neon or reflective clothing to help drivers see you. This is a simple step with a big return because it encourages drivers to maintain a safe distance.
Look for Crosswalks with Traffic Signals and Safety Signs. Look for crosswalks with traffic signals, which are designed to guide drivers and pedestrians at all hours, through all types of weather. Keep in mind you may not be able to see traffic signs or paint markings after winter snowstorms.
Stay Away from Plow Trucks! Stay away from plow trucks on roads or parking lots. Grocery store parking lots are full of hazards in the winter because they see so much traffic and may need frequent plowing. You may find snowplow drivers are continuously at work. It is never safe to approach a snowplow, even parked vehicles. The driver could make a sudden decision to back up.
Free Legal Consultation – Boston Personal Injury Lawyers
Founded in 1992, Breakstone, White & Gluck has been consistently recognized among the top personal injury law firms in Boston and across Massachusetts. Our lawyers specialize in representing those injured by negligent driving and we provide experienced and aggressive representation to pedestrians and families after serious crashes and crosswalk accidents.
If you have been injured, learn your legal rights. For a free legal consultation, contact Breakstone, White & Gluck of Boston at 800-379-1244 or 617-723-7676 or use our contact form.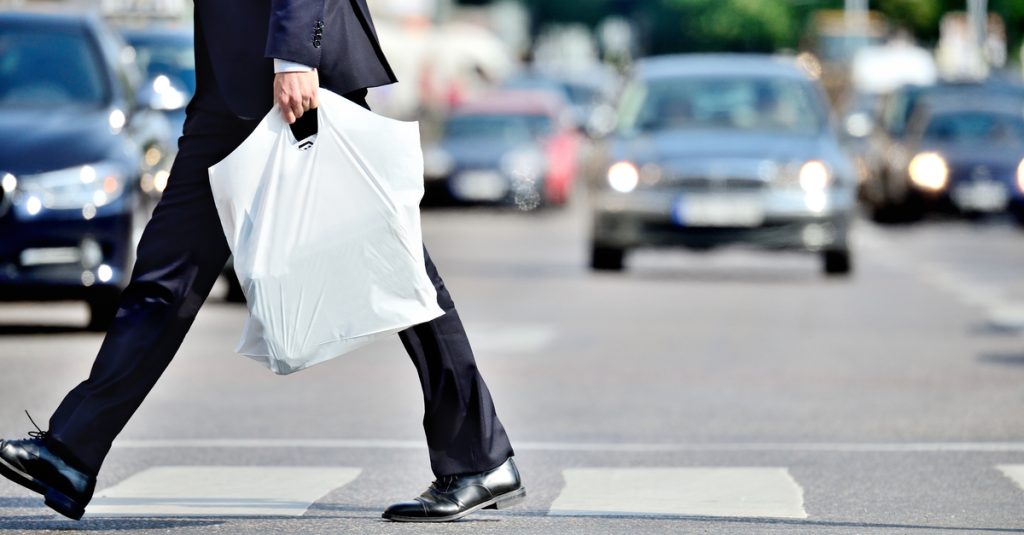 Pedestrian crashes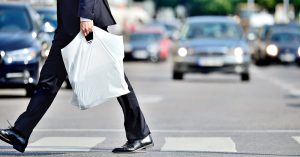 have made devastating headlines in Boston and Somerville this past week. In Boston, a van struck two pedestrians at a feared intersection last Wednesday (Sept. 11th). One victim, a young woman, later died from her injuries. The next day in Somerville, a garbage truck critically injured a woman on the McGrath Highway.
As the investigations begin, many are questioning the traffic signals. In Boston, city officials responded quickly, with Mayor Marty Walsh already announcing changes at Melcher and Summer streets. This intersection is located in the Fort Point neighborhood near the Seaport District and South Boston.
Going forward, pedestrians will have a full right of way at the intersection.
According to WHDH, the traffic signal had been giving pedestrians the light to start crossing Summer Street. Then, drivers on Melcher Street were given the green light to turn while pedestrians were still crossing. Signage warned drivers to yield to pedestrians, but residents and businesses said this wasn't enough. They worried about their safety and complained to city officials.
Boston Police are investigating. No criminal charges have been filed against the driver of the van.
The next day in Somerville (Sept. 14th), a woman was hit by a garbage truck and transported to a local hospital with serious injuries. The 34-year-old was hit on the McGrath Highway, at the intersection of Somerville Avenue. According to NBC Boston, the woman had been attempting to cross the street around 1:45 p.m., using the marked crosswalk. The garbage truck struck her as it turned.
As in Boston, State Police are investigating. No criminal charges have been filed against the driver.
As we wait to hear more, the Somerville News Weekly is reporting the traffic signal may have been re-synchronized the day after the truck crash. The report questions whether the driver and pedestrian had overlapping traffic signals, as was the case in Boston.
Somerville saw a new traffic pattern introduced earlier this year around the intersection, according to the news weekly. Traffic accidents have followed.
Both Somerville and Boston have seen pedestrian accidents resulting in serious injury and death this year. In Somerville, drivers have hit residents, then kept traveling.
In February, a 40-year-old educator was killed in the crosswalk at Hardan Road and Powderhouse Boulevard. The alleged driver, a Norwood man, never stopped and even went out for dinner later that evening. Days later, the police search came to an end when the man's truck was found the vehicle parked in Somerville.
Another pedestrian was killed in July. The 52-year-old woman was struck along Mystic Avenue, near McGrath Highway and Stop & Shop. This time, the 64-year-old driver from Roxbury turned himself into Somerville Police the next day. The Boston Globe also raised questions about this traffic signal in its reporting, observing pedestrians had just 12 seconds to cross the busy area.
In late August, a 69-year-old man was seriously injured in the early morning hours on Mystic Avenue and Shore Drive. Another driver found him and stopped to help, according to WCVB. As in the other Somerville crashes, neighbors were stunned that the driver fled the scene.
In Boston, several pedestrians were injured by cars this summer. One area of concern has been Massachusetts Avenue and Melnea Cass Boulevard. On June 23rd, a car collided with a pedestrian during the morning commute there. She died shortly later. In July, a Boston Public Health Commission hit a pedestrian in the same area, this time causing minor injuries.
Boston Pedestrian Car Crash Lawyers – Breakstone, White & Gluck
The Boston law firm of Breakstone, White & Gluck specializes in representing those injured by car accidents and pedestrian accidents. If you or a loved one have been injured, learn your legal rights. For a free consultation with our attorneys, contact 800-379-1244 or 617-723-7676 or use our contact form.