Posts Tagged '"New England Patriots"'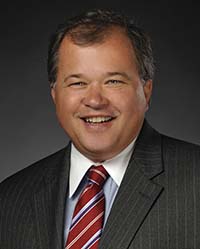 The Metro news website interviewed Attorney David W. White and other legal experts in the wake of Aaron Hernandez' suicide at Souza Baranowski Correctional Center in Shirley, Massachusetts this week. Hernandez, a former New England Patriot who once received a $40 million contract extension for five years, had been serving a life sentence in the 2013 murder of Odin Lloyd. As prosecutors prepared the Odin Lloyd case, they also charged Hernandez with a double murder in Boston in 2012. Hernandez was acquitted on the Boston murder charges just last week in Suffolk Superior Court. As he headed back to prison, his lawyer spoke about hopes for appealing the Odin Lloyd conviction and seeing Hernandez walk free someday.
But Hernandez apparently had no plans for appeal. Come Wednesday morning, he was found hanging from a bed sheet in his cell at the Shirley prison. The state medical examiner concluded the cause of death was suicide by asphyxia from hanging. The football player's brain will be sent to Boston University researchers who are studying CTE, or Chronic Traumatic Encephalopathy, a progressive degenerative disease of the brain which can only be diagnosed after death. It has been found in other football players.
The suicide changes everything for Odin Lloyd's family, who was pursuing a wrongful death lawsuit against Hernandez.
During a 2015 trial, Hernandez had been convicted of the first degree murder of Lloyd. Hernandez had an automatic right to appeal to the state's highest court, the Supreme Judicial Court, but had not completed that appeal. Massachusetts follows a legal doctrine known as abatement ab inito. If someone dies after a conviction but before their appeal is complete, the person's legal records and convictions are null and void.
"Now that the conviction will be vacated, the family of Odin Lloyd has lost their collateral estoppel claim and they will have to start from scratch to prove he is guilty," White said in the Metro interview.
Hernandez appeared to have a bright future with the Patriots, then came June 26, 2013. Police arrested him at his North Attleborough home in connection with the murder of Odin Lloyd, a semi-professional football player who had been dating the sister of Hernandez' fiancee. Less than two hours later, Hernandez was released by the New England Patriots, who had signed him to the $40 million five-year contract extension the previous summer. The contract included a $12.5 million signing bonus. On August 27, 2012, The Boston Globe predicted, "The Patriots are going to have the tight end of duo of Rob Gronkowski and Aaron Hernandez at least through the 2018 season."
Read the article in the Metro (April 19, 2017).
Boston News, Weather, Sports | FOX 25 | MyFoxBoston
As State Police investigate a weekend hit-and-run car crash in Foxborough, attorney Marc L. Breakstone spoke on behalf of his clients who were injured. Breakstone told The Boston Globe there is "overwhelming evidence" that his clients' vehicle was struck by the Mercedes-Benz Mabach registered to ex-New England Patriots linebacker Brandon Spikes.
Breakstone, a personal injury attorney at Breakstone, White & Gluck in Boston, is representing the Billerica family who was struck in the early Sunday morning crash. The parents and child were taken to the hospital with minor injuries after their Nissan Murano was struck suddenly.
Breakstone said the car that struck his clients was likely traveling at least 80 to 85 miles per hour and that his clients never saw any headlights.
"It is an extraordinary act of negligence for one vehicle to strike another vehicle that's traveling 60 miles an hour on the highway," Breakstone told the Globe. "I suspect that whatever that driver was under the influence of is the reason that the driver left the scene."
Around the same time, State Police were notified the 2011 Mercedes-Benz Maybach registered to Spikes had been abandoned nearby in the median strip of Interstate 495 in Foxborough. A Mercedes roadside assistance service operator contacted State Police, telling them the driver of the vehicle reported hitting a deer.
State Police say the investigation is ongoing and they have not established who was driving the Mercedes-Benz Maybach or whether the Maybach hit the other car.
Spikes was released by the Patriots on Monday. He played for the Patriots from 2010 through 2013, then joined the Buffalo Bills for the 2014 season. He had recently returned to the Patriots on a one-year deal which would have been worth up to $2 million.
Breakstone told the Globe his clients are working to move past the hit-and-run accident.
"They want their normal lives back," he said. "They want their good health and their comfortable state of mind. … They're alarmed, first, that they could have been killed. They're alarmed that it may have been an NFL player behind the wheel, and they would just [prefer to] not be in the spotlight and just have a return to normalcy."
Related Coverage:
Accident Blindsided Family, Lawyer Says, The Boston Herald.
Patriots release Brandon Spikes amid crash investigation, WCVB.
Police probing whether ex-Patriots linebacker Spikes' car hit Billerica family's, The Lowell Sun.