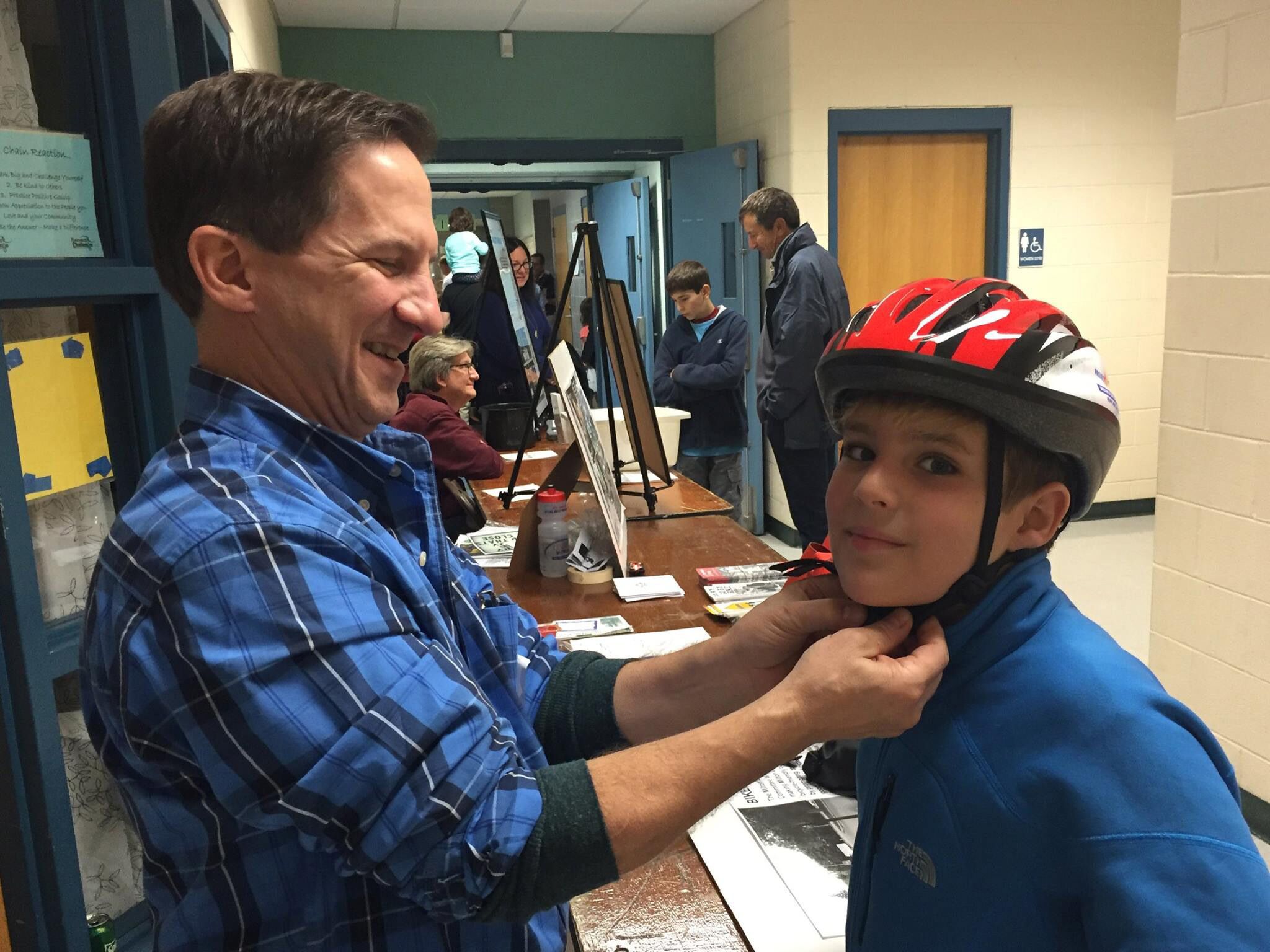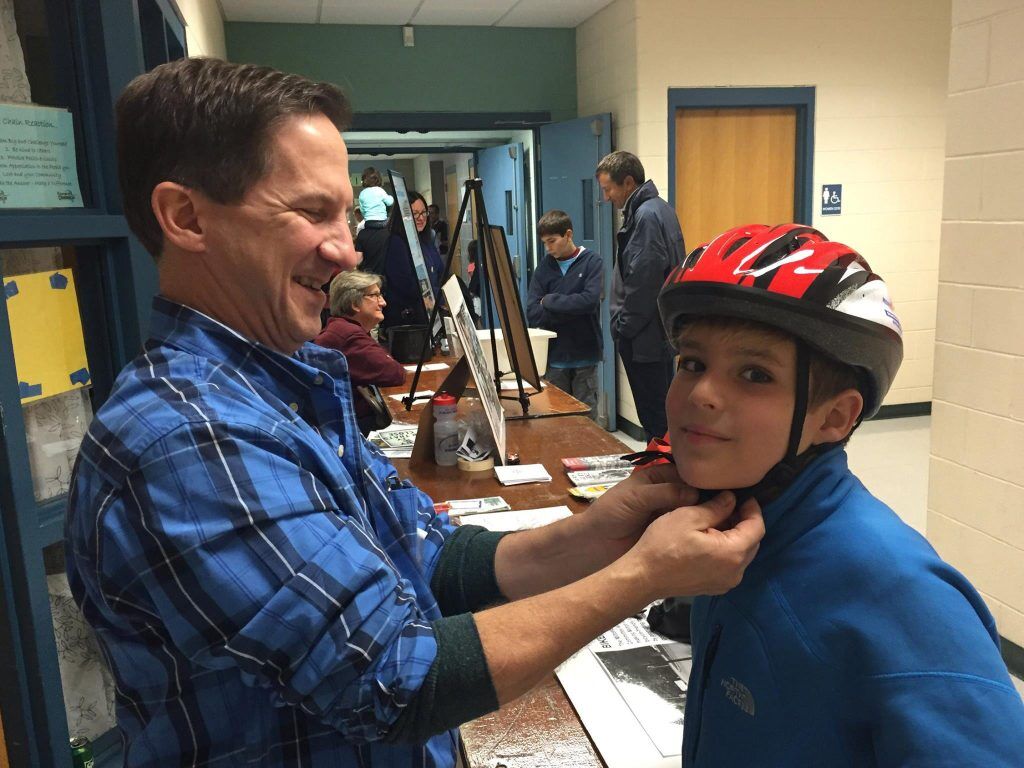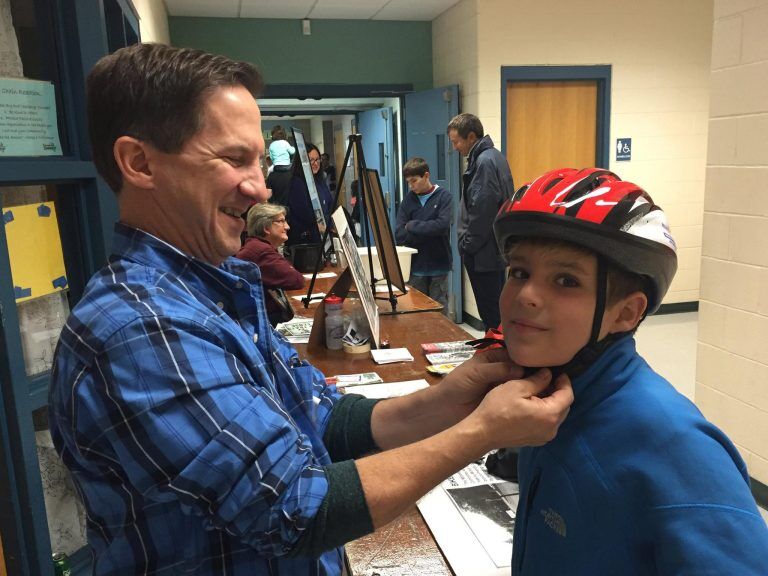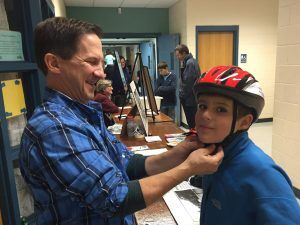 Breakstone, White & Gluck cares about bicycle safety in Boston and across Massachusetts. Over the past four years, our attorneys have donated brand-new bicycle helmets to children who need one through our Project KidSafe campaign.
Wearing a helmet is the most effective step a cyclist can take to prevent a brain injury in a car accident or fall on a bicycle. While important for all cyclists, wearing a helmet is especially important for children, who are still growing and in development.
Breakstone, White & Gluck is nearing the end of the fourth year of our Project KidSafe campaign. Since 2013, our campaign has donated over 10,000 new bicycle helmets to children who needed one. Along the way, over 40 community groups, bicycles safety organizations, police departments and schools have pitched in to help us protect children. Many of these groups help us year in and year out.
We had our busiest year yet in 2016, donating over 4,000 children's bicycle helmets. Here are a few of our recent donations. We thank our partners Bike Milton and the Westwood Pedestrian & Bicycle Safety Committee.
Bike Milton
Breakstone, White & Gluck recently donated 100 children's bicycle helmets to Bike Milton, the town of Milton's bicycle committee (photo above).
On Oct. 2, the Bike Milton distributed bicycle helmets to children at Celebrate Milton, and showed children and parents how to properly fit the helmets. Bike Milton also gave away free bike maps and shared information about the town's new bike lanes. The Neponset River Greenway extension is also opening soon, which will allow cyclists to ride safely on a protected path. The path runs through Milton, Dorchester and other communities near Boston.
Bike Milton is an active partner of the Safe Routes to School program, which works in schools across the state to teach children how to ride bikes and walk to school safely (Breakstone, White & Gluck is also a supporter of Safe Routes).
Bike Milton is an advocate for safety and has campaigned to make the intersection of Neponset Valley Parkway, Brush Hill Road and Milton Street safer for drivers, cyclists and pedestrians. The intersection had no crosswalks and saw 34 reported accidents over an 8-month period. Visit their website to learn more.
Westwood Pedestrian & Bicycle Committee

For the third year, Breakstone, White & Gluck donated bicycle helmets to keep the children of Westwood safe. Our thanks to the Westwood Pedestrian and Bicycle Committee, which distributed helmets to children at Westwood Town Day on September 24th. Committee members also spoke to families about the importance of wearing a helmet on every bicycle ride.
Attorney David White of Breakstone, White & Gluck is a member of the Westwood Pedestrian and Bicycle Safety Committee, but was unable to attend this year. The committee said all still went smoothly and they distributed over 100 helmets in three hours.
Tips for Fitting a Bicycle Helmet
Questions about bicycle helmets? Visit our bicycle safety page.
About Breakstone, White & Gluck
Breakstone, White & Gluck, a Boston personal injury law firm, is committed to the safety of all bicyclists in Massachusetts. We have over 100 years combined experience representing bicyclists injured by the negligence of others. If you, or a member of your family, has been injured in a bicycle incident, please feel free to contact us for a free legal consultation at 800-379-1244 or 617-723-7676 or use our contact form. Thank you and RIDE SAFE!