Posts Tagged '"medication errors"'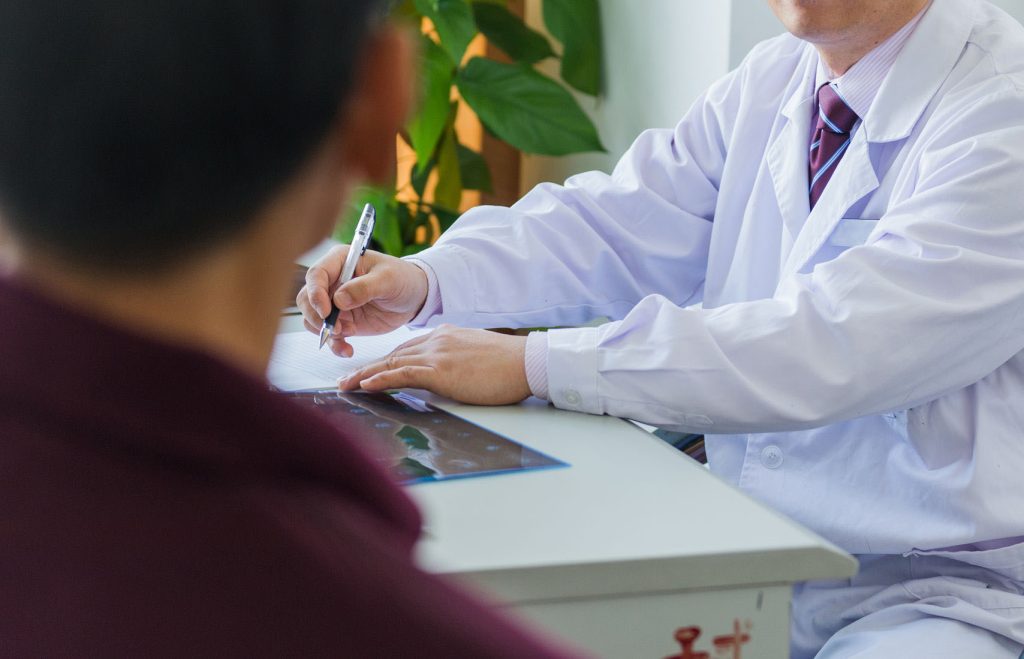 When you visit a hospital, you expect to be treated, then leave on your way to recovery. But two recent stories out of Massachusetts and Rhode Island should raise concern among patients. As medical malpractice lawyers, we hear about these stories too often, but the general public is not always informed.
When you book your next medical appointment or surgery, we urge to remember that any type of medical treatment is serious. Please take time to ask questions, even if you have to make an extra appointment with your doctor.
When you are admitted to the hospital for a day or overnight procedure, it is good practice to bring a relative or friend, someone who is familiar with your procedure and can ask nurses and doctors if something looks off-track. Have them carry a list of the medications you take daily in a notebook and show it to nurses. 
Have this person stay with you. If you are parent, stay with your child. You may have visited a hospital in the past for treatment and had a good experience, but medical mistakes and medication errors can still happen, especially in the summer. Each July, a new round of medical students head to hospitals to become interns. Meanwhile, like many of us, doctors and surgeons often take vacations. Make sure you understand who will be treating you before you arrive at the hospital. If your health allows, consider delaying your procedure a couple of months.
Rhode Island Hospital Medical Errors
On June 8, the state Department of Health announced it had entered into a consent agreement with Rhode Island Hospital, requiring the medical system to invest $1 million into patient safety initiatives following medical errors made in February and March. The hospital made errors in treating four patients.
In February, two patients underwent surgical procedures intended for someone else. In one case, a patient was mistakenly treated with a computed tomography angiography of the brain and neck. Meanwhile, another patient underwent an angiogram meant for someone else.
March brought more patient mix-ups and medical errors. On March 12, a patient underwent a spinal procedure on the wrong part of the spine. A few days later, the wrong patient received a mammogram.
Rhode Island Hospital has agreed to implement the recommendations of the Joint Commission, the national hospital accrediting body, and put new procedures in place. It also agreed to conduct faculty-wide training on patient identification and implementing procedures. An external compliance organization will provide monitoring and oversight for at least one year.
Boston Children's Hospital Medication Errors
In Massachusetts, Boston Children's Hospital has come under scrutiny for medication errors. A state and federal inspection report released this spring found three patients received the wrong medication last year and one died as a result.
The medication errors involved the antibiotic Zosyn and anesthetic Propofol. A nurse administered the Zosyn to a patient more than 12 hours too late. The patient developed an infection and died two days later. The two other patients were given overdoses of the Propofol. After the first overdose, hospital leaders proposed establishing new procedures for measuring doses, but no action was taken. Ten months later, another patient suffered an overdose.
In 2016, there were 47 medication errors that killed or seriously harmed patients at Massachusetts hospitals (Source: Boston Globe).
If You Have Been Injured by a Medication Error or Other Medical Mistake
Medical mistakes and medication errors are preventable. Doctors and hospitals have a responsibility to have procedures in place to prevent mistakes which could harm patients or cost them their lives.
Medication errors are common, even more so than shown by state data which only tracks the most serious errors. When someone dies unexpectedly in a hospital, it is critical to contact an experienced Boston medication malpractice lawyer who can investigate what happened and look at every step of treatment and the full medical records.
At Breakstone, White & Gluck, our lawyers specialize in handling medical malpractice claims on behalf of victims and their families. Our lawyers have been consistently recognized by Super Lawyers and U.S. News-Best Lawyers for our work in the area of medical malpractice. 
For a free legal consultation, contact us today at 800-379-1244 or 617-723-7676 or use our contact form.
Protect Yourself

If you are about to have a procedure, take advantage of the Internet. Patients now have a wealth of information available to them online. To learn more about patient safety, read this blog.
A new review of hospital care shows patient deaths at hospitals rise 8 percent in July, making it clear that medical errors increase when the new interns and residents begin treating patients.
"The July Effect," has been widely discussed and studied for years, but a new paper published in this week's Annals of Internal Medicine stands apart as the first systematic review of past studies. The review found that in July, patient deaths rise in teaching hospitals as new medical students arrive and 20 to 30 percent of the most experienced doctors leave. The review made the finding based on the largest and best-designed studies of recent years.
The mistakes are not limited to patients having surgery. Last year, The Journal of General Internal Medicine found that fatal medication errors increased 10 percent in July. The increase was greatest in geographic regions with a large number of teaching hospitals.
Patients should use this review to make the best decisions for their care. If you are having a non-emergency procedure, ask your doctor to postpone it until the fall. If you must visit the hospital, bring a detailed medication record and ask a friend or relative to act as your medical advocate. Make sure you have an updated Health Care Proxy.
Under the Massachusetts Patients' Bill of Rights, you may also refuse treatment. The Patients' Bill of Rights gives you the absolute right to refuse treatment or examination from a medical student or other staff members. Refusing treatment from a particular person, or from medical students, will not jeopardize your access to proper medical care.
The Boston medical malpractice lawyers at Breakstone, White & Gluck are experienced in handling hospital malpractice cases involving medical errors, surgical malpractice and anesthesia malpractice. If you have been injured in a medical malpractice case, contact us today at 617-723-7676 or use our contact form.
Hospitals need always be accountable for their patient safety efforts. But their successes and failures move into the spotlight next week during Patient Safety Awareness Week.
It's a good time for the public to learn about the Massachusetts hospitals and medical offices they frequent – and ask how they can better protect themselves from medical malpractice and medical errors. Here are some tips from the Massachusetts medical malpractice lawyers at Breakstone, White & Gluck:
1) Check Your Doctor's Medical License. You can learn about a doctor's safety record before even calling his or her office for an appointment. The Massachusetts Board of Registration in Medicine offers patients the Physician's Profile online database. Consumers can access a wealth of information from their own computer, including how long a physician has been licensed in Massachusetts and whether a physician has made a medical malpractice payment in the past 10 years.
To visit the Massachusetts Physician's Profile database, click here.
2) Obtain Your Medical Records. It's important to obtain a copy of your medical records if you suspect medical malpractice. In Massachusetts, you have an absolute right to get copies, whether you were treated in a doctor's office or a hospital.
Call the medical provider and request your records. You will have to sign an authorization form that states you authorize the release of records in compliance with HIPPA, a federal law passed to protect confidentiality of medical records.
Request the complete "page-by-page" chart of your medical care. You will have to pay a copying fee so request an invoice beforehand to be prepared.
Most important about requesting your medical records is do it immediately following treatment. Medical malpractice lawyers often see medical records in their cases have been altered, making it harder to prove medical negligence occurred.
To learn more about obtaining your Massachusetts medical records, click here.
3) Consider Asking A Family Member Or Friend To Act As Your Patient Advocate. You should always participate in your own patient care. But when in the hospital, many people can benefit from having a patient advocate watch out for them.
Ask someone close to you to act as your advocate. This person can help you by monitoring medications, being present when physicians make rounds and making sure medical professionals always practice good hygiene. A good patient advocate will also be prepared to ask doctors and nurses questions.
To learn more about the role of patient advocate, click here.
4) Learn About The Massachusetts Patients' Bill of Rights. Be aware that Massachusetts General Laws include a Patients' Bill of Rights. Among the protections provided: the right to refuse treatment by students and other staff, the right to refuse participation in research studies and the right to informed consent.
To learn more about the Massachusetts Patients' Bill of Rights, click here.
5) Work to Prevent Medicine Errors. Medication errors result from use of improper medicine and the improper dosage.
Make sure all your doctors know every medication you take. Bring a written list to each appointment and make your doctors aware of changes since your last visit.
Before leaving a doctor's office, make sure you know what medicine you are supposed to pick up at the pharmacy and how long you should take it. Write down the name and dose of the medicine, then carefully compare it to the medicine bottles before leaving the pharmacy. Watch closely for unfamiliar abbreviations on medication bottles and whether you are receiving a brand name medicine or generic.
For more tips on how to prevent medication errors, click here for information from the Institute of Medicine.
Read More