Posts Tagged 'medical malpractice attorneys'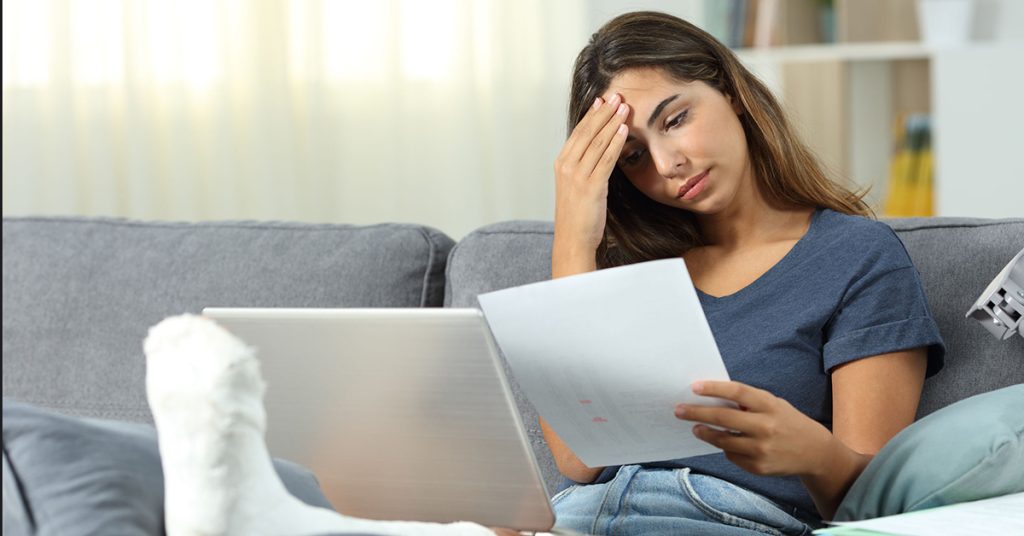 Because we represent clients in personal injury and medical malpractice cases, we know medical bills are a huge stress. Many people leave the hospital and actually feel worse, anticipating all the medical bills.
In most cases, you can ask your health insurance provider to pay and they will at least cover a portion. Except if you receive a bill for an "out-of-network" doctor or hospital. These are "surprise medical bills," often incurred during emergencies, when patients may not have a choice about where to receive care. You can also get hit with these bills if an out-of-network physician treats you as part of your care at an in-network hospital or medical office.
This is a stressful situation for anyone. Not only is a patient asked to pay the medical bill, they are often charged more than an insurance company, with all its resources, would ever pay. Which isn't at all fair.
What can be done? Gov. Charlie Baker is working to prohibit surprise medical bills as part of the health care bill he introduced in January. Federal lawmakers have also made two proposals.
Massachusetts Legislation on Surprise Medical Bills
Patients have been left bruised and aching by surprise medical bills in Massachusetts. We saw a small glimpse in March 2019, when The Boston Globe reported patients filed 115 complaints over two years about surprise medical bills.
As a result, the attorney general's office found patients were being treated in either a physician's office or urgent care center. But it was the parent company which sent the bill. Partners Health Care and its hospitals settled with the AG over this practice and should have changed practices to better inform patients.
In 2019, Massachusetts lawmakers proposed B.967. This legislation would require patients to provide specific consent to receive out-of-network health care service. Providers would no longer be able to bill consumers for more than in-network cost-sharing. Gov. Charlie Baker has also included the measure in his health care legislation proposed in January.
Federal Legislation on Surprise Medical Bills
Meanwhile, we saw surprise medical bills come in Congress last week. On Feb. 11th, the House Education and Labor Committee approved a bill to protect patients from surprise medical bills. This was a bipartisan vote, split 32-13 to send the measure to the full House of Representatives. Rather than overcharge a patient who is out-of-network, the bill would set payment for surprise medical bills based on the median amount for the geographic area.
The House Ways and Means Committee is working on different legislation. The approach is to bring in an outside arbitrator to make payment decisions. Hospitals and physician groups have supported this bill, but others say it risks driving up health-care premiums.
Tips for Protecting Your Wallet When Receiving Medical Care in Massachusetts
Here are our suggestions to help you protect against unsafe medical billing and care:
Always use electronic medical record systems. Request access at  your primary care physician's office and at any doctor you see.
Massachusetts Patient's Bill of Rights. M.G.L. c. 111, § 70E details the Massachusetts Patient's Bill of Rights. This law states you have the right to inspect your medical records and the right to make decisions about privacy in your medical care.
Request an estimate for your medical procedure. While you cannot plan for every emergency, in Massachusetts, you have the right to ask, "How much does that cost?" before many procedures. You have this right because Massachusetts passed a health pricing transparency law in 2015. You can now request estimates from several doctors and decide where you want to be treated based on costs, ratings, online patient reviews and travel time from your home.
Under M.G.L. c. 111, § 228, you can request pricing from a doctor, health care provider or hospital. They must provide you with the following: how much the health care provider will be paid by an insurance carrier or what the charge will be if you self-pay or have an out-of-network service. Health care providers are given two business days to provide the information.
When doctors and hospitals cannot provide specific pricing, they must provide you with an estimated maximum charge.
You can ask the health provider directly. If you have health insurance, you can ask the company for assistance if you think it will be beneficial. We suggest that you request the price on your own first.
Some medical providers have online forms you can easily fill out and these provide examples of what information you may need. For example, while it's helpful to have your surgery scheduled for a certain date and time, it's not required when you request an estimate. Here is one example from Massachusetts General Hospital website.
About Breakstone, White & Gluck – Boston Medical Malpractice Lawyers
Breakstone, White & Gluck has over 100 years combined experience representing those injured by medical malpractice an surgical errors in Massachusetts. If you have been injured by someone else's negligence, learn your legal rights for seeking financial compensation at 800-379-1244 or 617-723-7676. You can also use our contact form.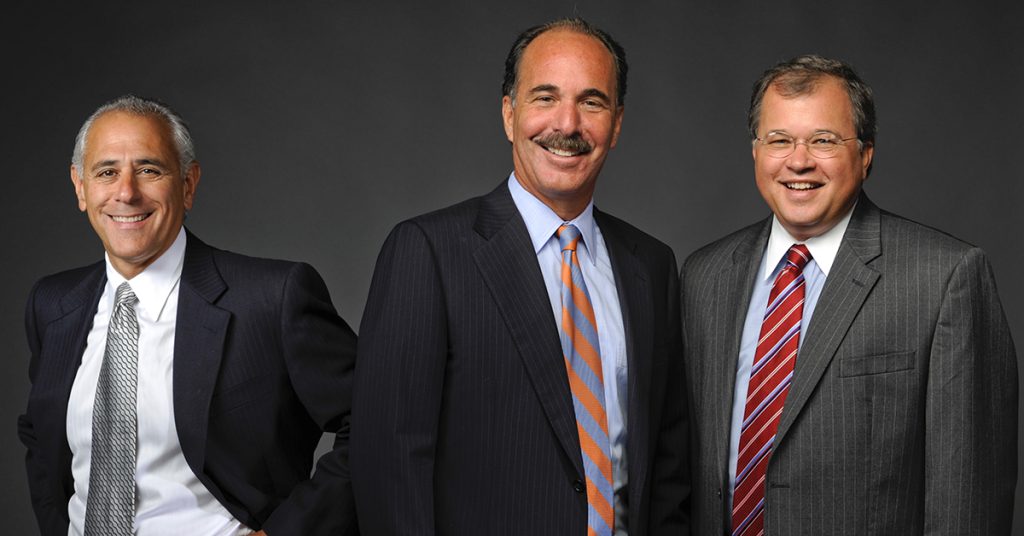 Breakstone, White & Gluck today announces that Attorney Marc L. Breakstone, Attorney David W. White and Attorney Ronald E. Gluck have earned rankings in The Best Lawyers in America© 2020. This marks the 10th year our personal injury attorneys have been recognized for our results for clients in the Boston area.
Best Lawyers© is the oldest and most respected attorney ranking service in the world, publishing its attorney listings in partnership with U.S. News & World Report and other media partners. The rankings are intended to help those who need legal services identify highly respected attorneys.
Best Lawyers© recognizes lawyers through a peer-review process. Members of the public, clients and other attorneys first provide nominations. Attorneys are then asked to evaluate other attorneys on their legal abilities in their practice areas.
Marc L. Breakstone was selected for recognition in the specialties of Personal Injury Litigation – Plaintiffs, Medical Malpractice Law – Plaintiffs, and Professional Malpractice Law – Plaintiffs.

David W. White was selected for recognition in the specialties of Personal Injury Litigation – Plaintiffs, Insurance Law and Medical Malpractice Law – Plaintiffs.

Ronald E. Gluck was selected for recognition in the specialty of Personal Injury Litigation – Plaintiffs.
About Breakstone, White & Gluck
Founded in 1992, Breakstone, White & Gluck has earned a reputation for superb results for our clients.  With more than 100 years combined experience, our attorneys have won leading verdicts and settlements in negligence, medical malpractice, product liability and construction accident cases. We represent clients in Boston, Cambridge and surrounding communities, and across Massachusetts.
Recognition
Attorney Breakstone, Attorney White and Attorney Gluck have been consistently recognized individually and as a firm. For the past 15 years, Super Lawyers has featured our attorneys in its annual rankings published in Boston Magazine. Our attorneys have also received selection to the Top 100 New England Super Lawyers and the Top 100 Massachusetts Super Lawyers.
Personal Injury Experience

Breakstone, White & Gluck is committed to assisting individuals and families who have suffered catastrophic injuries or death as a result of someone else's negligence. Our attorneys provide representation after injuries arising from motor vehicle accidents, transportation accidents, construction accidents, premises liability accidents, defective products and dog bites, along with other injuries. Our partners have practiced together for nearly 30 years – and each has more than 35 years of experience handling personal injury and medical malpractice cases in Massachusetts.

Read about our personal injury case results for clients.

Car Accidents and Transportation Accidents

Car accidents are one area of our expertise. Breakstone, White & Gluck represents those injured in all types of motor vehicle accidents, including car accidents, pedestrian accidents, bicycle accidents, motorcycle crashes and large truck collisions. Our attorneys are highly experienced in investigating cases involving drunk driving injuries and time and again, have held drivers, restaurants and bars responsible for the injuries they have caused. Our car accident case results for clients.

The firm offers special expertise in handling cases involving pedestrian injuries in MBTA bus accidents and subway accidents. Our MBTA bus accident case results for clients.

Medical Malpractice Experience

Breakstone, White & Gluck has represented hundreds of clients who have suffered catastrophic injuries as a result of medical malpractice, at the doctor's office, hospital, nursing home or in an ambulance. When medical malpractice leads to death, we represent families who have lost loved ones in wrongful death claims, pursuing answers about what happened, then obtaining compensation to help cope with emotional, physical and financial losses. Our attorneys' medical malpractice awards for clients.

Construction Accident Experience

Our attorneys are known for their thorough and skilled investigation of construction accidents as well as our aggressive pursuit of the best financial reward for our clients and their families. When accidents happen, construction companies sometimes maneuver to limit or avoid financial responsibility. Our attorneys have stopped companies from taking these deceptive steps to protect the best interests our clients. Read about our work, including our $7.5 million settlement for the victim of a fatal propane gas explosion on a condo construction site and our $1.375 million settlement for a family who lost a son in a crane collapse.
Boston Personal Injury Lawyers – Free Legal Consultation
If you or a loved one has been injured, learn your legal rights for seeking compensation for your medical expenses, lost wages and pain and suffering. For a free legal consultation, contact Breakstone, White & Gluck today at 800-379-1244 or 617-723-7676 or use our contact form. You can also learn more about our work from our past clients.