Posts Tagged '"medical malpractice attorney"'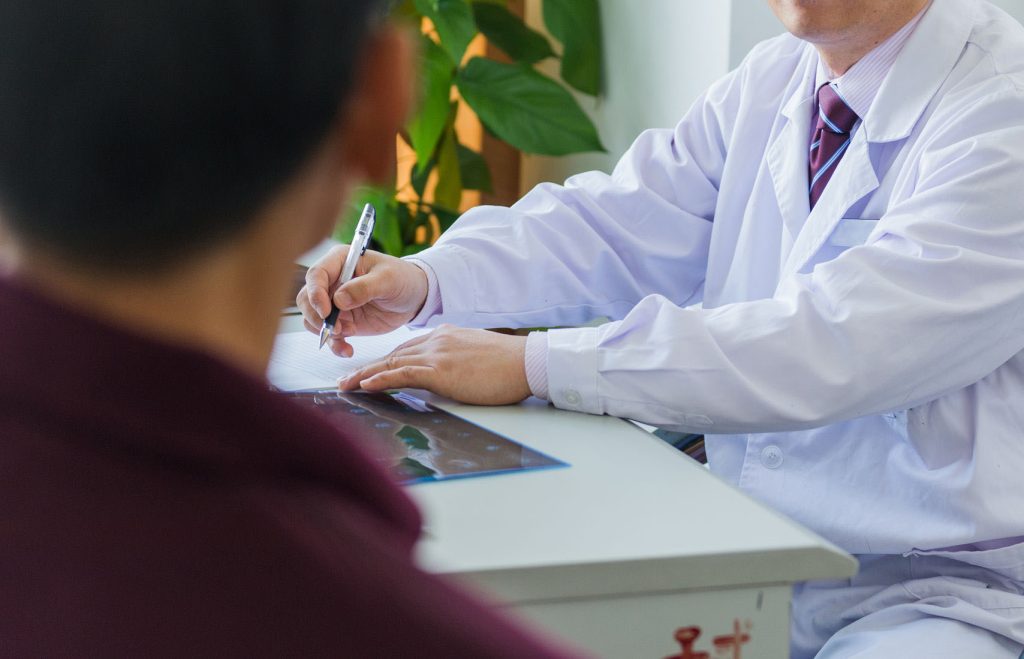 As the New Year begins, many of us have questions about our medical health. Some of us are trying to understand the fine print on new health insurance policies while others prepare for medical appointments or surgical procedures. 
A doctor's office should be a safe place. But as medical malpractice lawyers here in Boston, we know the reality is that medical mistakes can happen at any stage during medical care, from the doctor's office to the pharmacy to surgery. Mistakes are not rare either.
Medical errors are now the third leading cause of death in the U.S., according to a 2016 study out of John Hopkins University. Researchers analyzed 8 years of medical death rates, concluding more than 250,000 deaths each year now arise out of medical mistakes. 
This is an unbelievable number. For comparison, we looked at figures from the Centers for Disease Control and Prevention (CDC). The CDC reported heart disease, cancer and chronic lower respiratory disease were the top causes of death in 2016.  According to the John Hopkins' study, about 95,000 more people are now dying from medical errors than chronic lower respiratory disease each year.
At Breakstone, White & Gluck, our attorneys are leaders in the field of medical malpractice law in Massachusetts. We offer these safety tips for patients in 2018:
Check on your doctor and specialists.

You can learn about your doctor and specialists by using the

Physician Search

service, offered by the Massachusetts Board of Registration. This service will provide you with information about the doctor's education, experience, insurance plans accepted and locations where they practice. More important, it will offer you information about criminal convictions, discipline actions and medical malpractice payments the physician has made and reported to the state. Note that some of this data is limited to the past 10 years. 

Other sources of information are the doctor's website and online reviews.

Check your hospital. Before you book a surgery is a good time to check online. Each year, the federal government reports on hospitals with a high rate of patient injuries. Nine Massachusetts hospitals made the 2018 list and will now lose 1 percent in Medicare payments for a year. These hospitals include Massachusetts Eye and Ear Infirmary in Boston; Good Samaritan Medical Center in Brockton; MetroWest Medical Center, Framingham and Lawrence General Hospital, Lawrence. In Central and Western Massachusetts: 

Baystate Franklin Medical Center, Greenfield; 

Clinton Hospital Association, Clinton; 

Mercy Medical Center, Springfield; 

Nashoba Valley Medical Center, Ayer and Noble Hospital, Westfield.

Bring a patient advocate. Don't go alone. It is your right to bring a patient advocate with you to a medical appointment. This is one of many protections in the Massachusetts Patients Bill of Rights

,

G.L. c. 111, § 70E.

 

Bring a spouse, a friend or someone you trust to help you take notes on test results and your doctor's instructions on follow up care. Your patient advocate is also there to observe and ask questions and speak up for you if they see something that doesn't look right.

Carry your health insurance card with you.

If you recently received a new card, make sure you are carrying it. Also carry your children's cards and make sure to periodically review emergency contact forms for you, your spouse, your children and other family members, including elderly relatives. If something happens, you want to know as soon as possible so you can be on site as your love one receives medical care.

Medical records. Remember you have a right to your medical records. Look for a doctor who will provide you with online access to your medical records. Before you schedule a surgery, search online for the hospital's medical record office. Learn what you will need to do to request your medical records after your procedure.
We hope our tips help you and your family enjoy a healthy 2018. However, if you are injured as a result of medical care, it is critical to contact an experienced Boston medical malpractice lawyer as soon as possible. Do not sign any paperwork offered by a hospital or medical office without learning your rights and understanding what treatment you will require going forward.
About Breakstone, White & Gluck
To learn more about hiring a medical malpractice lawyer, please watch our video.
To learn more about our work, read our medical malpractice case results.
About Attorney Marc L. Breakstone
Attorney Marc L. Breakstone has over 30 years experience representing plaintiffs injured by medical malpractice in Massachusetts. Attorney Breakstone has been consistently recognized for his work, including on the Top 100 New England Super Lawyers list and Top 100 Massachusetts Super Lawyers list, as well as by U.S. News – Best Lawyers. Read more about Attorney Breakstone.
The American College of Surgeons will consider new guidelines for the practice of concurrent or "double-booked" surgeries after a Boston Globe Spotlight Team report this fall.
The Spotlight Team found many surgeons in Boston and across the country are performing in two operations that overlap in part or their entirety, without the patient's knowledge or consent. In some cases, doctors have even traveled back and forth to surgeries at different hospitals, leaving patients to wait under anesthesia.
"Patient safety is paramount," said attorney Marc Breakstone, who has represented clients injured by medical malpractice for 30 years. "It is fundamental that patients have a right to be informed who is performing their surgery. If surgeons are overlapping their schedules, patients must be informed, without exception."
The Boston Globe Spotlight Team surveyed 47 hospitals nationwide, reporting that 15 percent of surgeries at Massachusetts General Hospital are concurrent (of 37,000 surgeries per year). Of these, 1,000 surgeries involve at least one patient with an open incision. At UMass Memorial Medical Center in Worcester, 5 to 10 percent of surgeries are concurrent. The report also included double-booked procedures at other hospitals.
Patients and family members told the Spotlight Team they had no warning that their surgeon may leave during the procedure.
Among them was former Red Sox pitcher Bobby Jenks, who had spinal decompression surgery at MGH in December 2011. Jenks was critical of his care, and in February 2012, told the media his MGH surgical team made an error. As a result, he said he had to undergo another surgery 18 days later in Arizona.
When interviewed this year, Jenks said he had recently learned his surgeon was double-booked during his entire three-hour procedure. In response, MGH told the Spotlight Team the surgeon had been in the operating room during the entire operation and performed properly.
Other Boston Cases
The Spotlight Team reported on cases of concurrent surgeries at hospitals across the country. Two local cases involved Beth Israel Deaconess Medical Center and Brigham and Women's Hospital.
In 2005, a hand surgeon left Beth Israel during a break from an operation and went to Children's Hospital, where he was on staff. His lawyer said the doctor experienced difficulties with a medical device involved in his procedure and went to Children's Hospital to obtain a replacement. While there, he removed a cast for a young patient who wanted to take a trip with his family, the lawyer said.
The Brigham and Women's Hospital case involves a thoracic surgeon who allowed other surgeons to perform a lung surgery, which led to the patient suffering complications. During testimony, the doctor acknowledged that the surgery overlapped with that of another patient. Though the jury sided with the doctor, the federal appeals court ordered a new trial, saying the judge erred by excluding testimony from expert witnesses.
From Our Experience
The Spotlight report reminds us of surgery that was performed on one of our clients at the Mount Auburn Hospital in Cambridge in 2002. The surgeon, Dr. David Arndt, left the operating room during complex back surgery. His mission was solely a private one–he needed to cash a check. As a result, he immediately lost his medical privileges and his medical license was revoked. For more details about the $1.25 million recovery we obtained for our client, click here.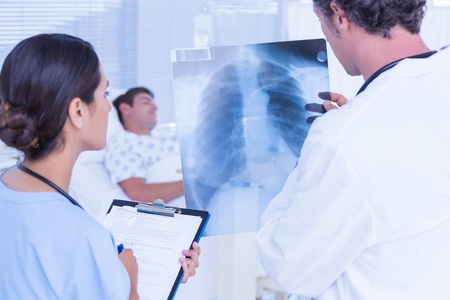 Patient beware: A new report says most of us will leave a doctor's office with a diagnosis which is either late or wrong at least once in our lives. This can be life-changing for some, leading to serious injury, handicap or even death.
The report, "Improving Diagnosis in Health Care," was released this week by the Institute of Medicine, which also published the landmark report, "To Err is Human" in 1999. The 1999 report exposed the fact that approximately 44,000 to 98,000 people were dying in U.S. hospitals each year as a result of medical errors.
The current report focuses on how doctors diagnose patients. The report shared the story of Carolyn, who believed she was suffering a heart attack and visited a hospital emergency room. When she asked her doctor questions, a nurse told her the doctor "doesn't like to be questioned." Told she was suffering acid influx, she was released a few hours later. But she was not better; she returned to the ER two weeks later. As she suspected, she had suffered a heart attack and needed surgery to unblock her artery.
The authors say they do not know how many Carolyns are out there. But some estimates are at least 12 million people are being incorrectly diagnosed like this year, or roughly 5 percent of adults who seek outpatient care each year.
They predict more bad news for patients too: Errors will likely increase because of the processes behind how patients are diagnosed, and how health care is being delivered today. The Institute of Medicine recommends health care organizations set up systems to identify diagnostic errors, adopt a non-punitive culture and work as a team.
A few highlights from the report:
There are many causes to diagnostic errors, including poor collaboration among physicians, patients and their families.
Physicians often receive limited feedback when they make a diagnostic error. In some cases, they never even learn about their error.
The medical culture continues to discourage transparency and disclosure of errors.
Doctors may still be struggling to learn electronic medical record systems which have been implemented to help eliminate medical mistakes. This may actually be contributing to mistakes.
Read more from the report and its recommendations.
Patient Resource:
Our attorneys have also written an article called "Preventing Medical Errors at Hospitals" which discusses how patients can advocate for themselves and explains the Massachusetts Patients' Bill of Rights.
Read More