Posts Tagged '"medical device"'
The year 2012 saw another major hip replacement recall which may require an intensive treatment plan for patients.
In July 2012, Stryker recalled two hip replacements, the Rejuvenate and ABG II modular-neck stems. Stryker initiated the voluntary recall due to the potential risks for fretting and corrosion at the junction of the metal stem and metal neck.
Several months later, product liability lawsuits have been filed in a few states and patients are still learning what the recall may mean for them. The recall came two years after DePuy Orthopedics recalled its all-metal hip implant, the ASR XL Acetabular System, in 2010. A study showed the DePuy hip implant failed in one of eight patients and required they undergo a second surgery within five years – compared to the industry standard of 15.
The DePuy hip implant caused friction between the metallic ball and socket components and injuries such as bone fractures, trouble walking and metallosis, a painful condition which occurs when metallic particles appear in a patient's blood stream.
With the Stryker recall, the company states the incidence of complications is extremely low and that patients who experience pain and swelling should speak with their surgeon. If a patient does require a second surgery, it may be more complex than in the DePuy recall. The neck stem of Stryker's hip implant was implanted tightly into the femur bone to stay permanently. There may be potential for complications such as bone fractures.
If you have a Stryker hip implant, you should have been contacted by your surgeon about the recall. If not, you should contact them now as well as an experienced medical device lawyer, who can represent your interests.
Contact an Experienced Hip Implant Recall Lawyer The Boston product liability lawyers at Breakstone, White & Gluck have over 100 years combined experience handling cases involving defective medical devices and pharmaceuticals. If you have been injured, it is important to learn your rights. For a free legal consultation, contact us today toll-free at 800-379-1244 or 617-723-7676 or use our contact form.
---
Related: Stryker Initiates Voluntary Product Recall of Modular-Neck Stems, Food and Drug Administration.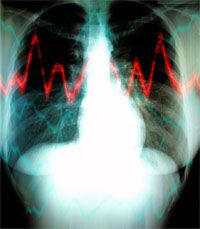 The Food and Drug Administration (FDA) has ordered St. Jude's Medical to expand studies into Durata defibrillator leads, saying the heart devices are sufficiently similar to Riata leads, which were recalled last year. The agency is also seeking new data on Riata.
Defibrillators are implanted in patients with abnormal heart rhythms to regulate the heart beat. The medical devices are connected to the heart with leads. Riata was recalled because in some cases, wires were breaking through the insulation, which can potentially lead to a life-threatening abnormal heart rhythm.
A recent St. Jude study of 700 Riata patients found the defective wire broke through the insulation in about 19 percent of cases. A study led by a Minneapolis Heart Institute cardiologist has linked Riata leads to 20 deaths.
St. Jude, of St. Paul, Minnesota, pulled the defective Riata leads off the market in December 2010 and the FDA issued a medical device recall in late 2011. A 2011 count found 79,000 patients were still implanted with the Riata leads.
Responding to the FDA order, St. Jude said it is already collecting data on both Riata and Durata. The company stated the medical devices are different in design and a new coating meant to protect the insulation.
The FDA's orders include routine X-rays for patients enrolled in post-market Durata studies to identify any insulation problems. St. Jude must also perform X-rays in a three-year post-market study on the defective Riata leads. The goal is to detect extruded leads which are floating loose in the heart.
Surgery to remove extruded leads can be dangerous. St. Jude says many patients live with the loose wires and continue to function normally. The FDA has advised doctors to closely monitor patients.
Related: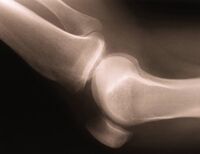 Consumer Reports is stepping into the debate about the medical device approval process, recommending that the Food and Drug Administration require more rigorous testing to prevent defective medical devices from going to market.
The magazine and its advocacy arm Consumers Union wants the FDA to require implants and other medical devices undergo testing to prove they are safe and effective. The FDA began classifying medical devices into three categories in 1976 and stated manufacturers would be required to show clinical data before approval of Class III products, the most at-risk category.
But the FDA routinely clears new medical devices under a process known as 510, in which manufacturers are required to bypass clinical testing if they can show a device is "substantially equivalent" to another device already on the market.
Consumers Reports is calling on Congress to require testing as part of the FDA's approval process for medical devices. Next, it wants the practice of "grandfathering" high-risk implants stopped. Finally, the organizations seek an improvement to the system for notifying patients of medical device failures.
Currently, the system largely relies on physicians who are supposed to notify patients, but this is a problem when doctors stop practicing.
Without changes to the system, Consumer Reports said patients cannot properly protect themselves.
The magazine highlighted three types of defective medical devices which have caused injuries in recent years:
Surgical Mesh: This device was approved several years ago based on its relationship to a product used in the 1950s, even though the two products were inserted differently and treated different areas of the body. The FDA refused calls to recall surgical mesh, but in January ordered 33 companies to conduct the first-ever post-market safety studies of the product. The FDA is also considering reclassifying surgical mesh into a Class III category.
The Consumer Reports article shares the story of a 54-year-old woman who has undergone eight surgeries to correct her transvaginal mesh complications.
Artificial All-Metal Hips: DePuy Orthopedics recalled its ASR XL all-metal hip implant in 2010 after the FDA received about 400 complaints in two years from patients. The two metal parts were rubbing against each other, breaking and spreading metal particles into the blood stream. Injury reports about all-metal hip implants grew after that, with the FDA receiving more than 5,000 reports about hip implants in the first six months of 2011, according to a New York Times article. DePuy hip implants was estimated to account for 75 percent of those injury reports.
Related:
Consumer Reports Investigates: Dangerous Medical Devices
Protect Yourself Against Medical Device Injuries