Posts Tagged 'Mattapan bicycle accident lawyers'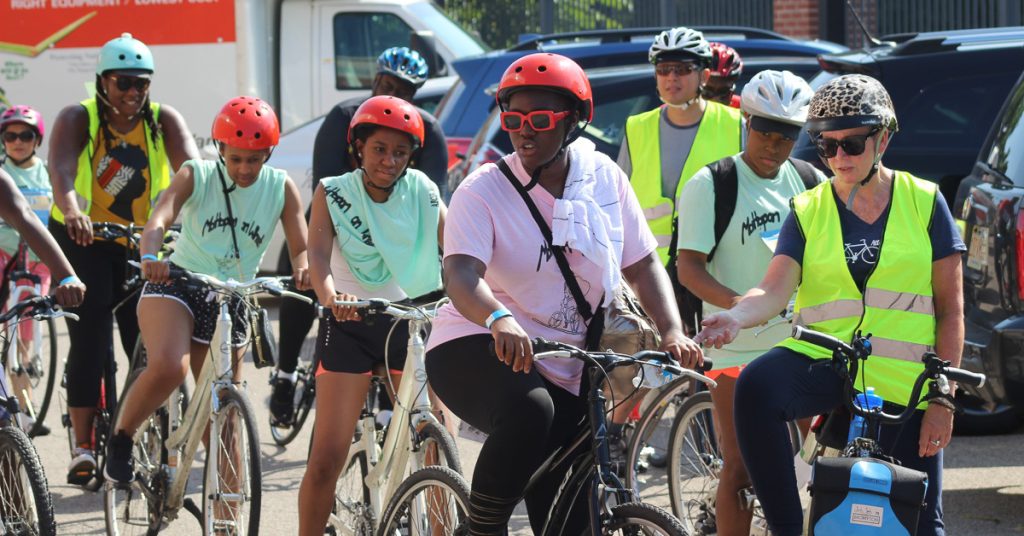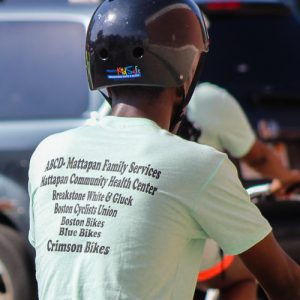 Breakstone, White & Gluck was proud to support the Mattapan on Wheels event this weekend. We only wish the temperature had been more forgiving for cyclists riding for such a good cause. This ride is a terrific cause in our book!
The Mattapan Food and Fitness Coalition organizes Mattapan on Wheels each year to encourage physical activity, as well as safe cycling on Mattapan streets and the Lower Neponset River Trail. Many Mattapan children take their first ride at this event and receive their first bicycle helmet from Breakstone, White & Gluck's Project KidSafe campaign. Our law firm donates 100 bicycle helmets each year to encourage safety. More experienced cyclists help children and others fit the helmets and get them ready to ride.
This event gives cyclists access to other key safety resources too. Boston police officers and community volunteers come out to lead the ride and follow in back. There are all skill levels here and cyclists can choose their ride and challenge themselves with a new route each year. Other community groups are on hand to do ABC checks – air, brakes and chain. Then, the ride usually wraps up and everyone heads over to the Annual Scoops and Hoops event nearby.
The event is the group's primary fundraiser. More than 50 cyclists still turned out this weekend, despite the heat and raised over $3,200 for bike-related activities. But this is roughly a third of the typical participation and Mattapan Food and Fitness Coalition is still collecting donations. You can learn more from the Mattapan Food and Fitness Coalition's website. The website is under construction, but you can find the contact information and social media sites at the bottom of the page.
Photo credits: Mattapan Food and Fitness Coalition Facebook page.
About Breakstone, White & Gluck
The Boston personal injury lawyers at Breakstone, White & Gluck have over 100 years combined experience fighting for the rights of those who have been injured by the negligence or wrongdoing of others in Massachusetts. Our attorneys have won numerous record-setting verdicts and settlements have been recognized on the Top 100 New England Super Lawyers and Top 100 Massachusetts Super Lawyers lists. We founded our Project KidSafe campaign in 2013 to encourage children to wear helmets every time they ride to prevent head injuries in bicycle accidents.
If you have been injured or have lost a loved one due to someone's negligence, learn your legal rights. For a free legal consultation, contact us at 800-379-1244 or 617-723-7676 or use our contact form.