Posts Tagged 'Massachusetts hands-free driving bill'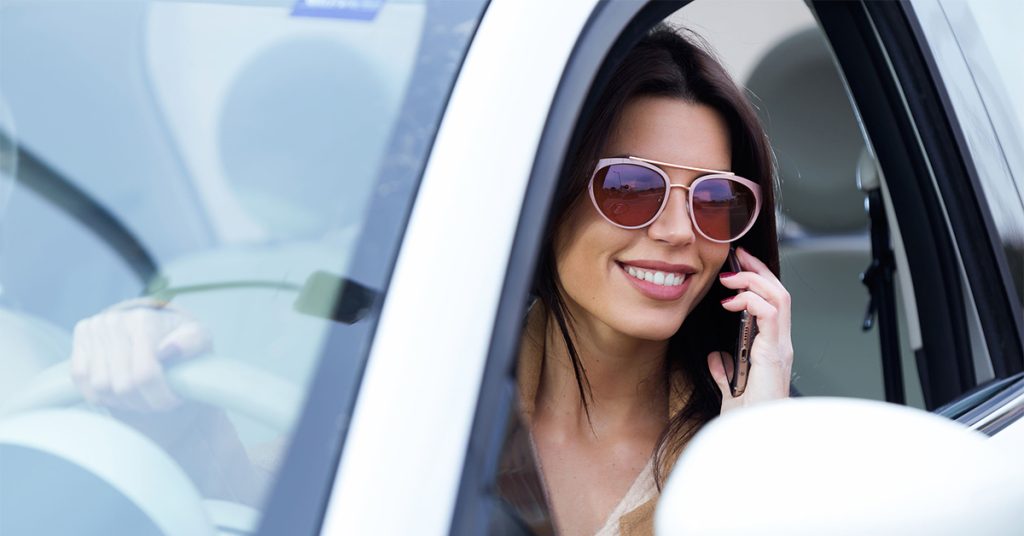 Hands-free legislation has taken a step forward in Massachusetts this year. So have the studies and research showing the dangers cell phones bring to the roads.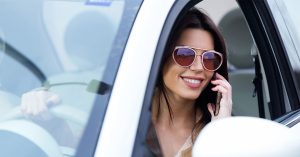 Eight years ago, Massachusetts banned texting while driving. Since that time, lawmakers have considered several proposals to ban drivers from using hand-held cell phones, with a goal of reducing distracted driving injuries and fatalities. On May 15, 2019, the Massachusetts House of Representatives overwhelmingly supported another proposal with a 155-2 vote. As many watch, the state Senate now plans to discuss the legislation in early June. Watch with caution though. The Senate has already approved hands-free driving bills during each of the last two sessions, according to the State House News Service.
Under the House bill (H 3793), drivers would not be able to use hand-held cell phones. If they want to talk, drivers will have to use hands-free technology such as a Bluetooth device and keep their hands away from their phones. The primary exception is drivers can make a single tap or swipe to activate the device's hands-free mode. There is another limited exception for public safety personnel and drivers in certain emergency situations.
What about GPS? Drivers can continue to use GPS devices which are mounted onto their vehicle's dashboard, but these must not impede operation.
Fines for violations would start at $100 for first-time offenders. There would be a $250 fine for a second offense and a $500 fine for third and subsequent offenses. The bill would take effect 90 days after passage, but drivers will receive warnings instead of fines for violations up until Dec. 31, 2019.
In addition to approving hands-free legislation, the House bill would also require an annual review of the race and demographic information for drivers who are issued traffic citations. While Massachusetts already collects this data, lawmakers say there needs to be a consistent and regular review.
Distracted Driving Increases Near Emergency Responders
As we wait for legislators to vote, we want to share a few recent studies on distracted driving.
In April, the National Safety Council (NSC) released an alarming and upsetting report on a dangerous trend: drivers using cell phones near emergency responders.
All 50 states have "move over" laws which require drivers to clear the way and give emergency responders space to work. The Massachusetts "Move Over Law" took effect in 2009 and protects the work area for police officers, firefighters, paramedics, tow truck drivers and all roadside emergency and maintenance professionals.
Despite these laws, the NSC reports 71 percent of drivers surveyed said they take photos and video when they see an emergency vehicle on the side of the road. While passing by, they film fires, car crashes and even routine traffic stops.
Drivers are doing more than capturing the scene. Sixty percent are also posting footage to social media. Another 66 percent are providing someone with an update by e-mail.
There is a tragic cost to this cell phone use. About 16 percent of drivers surveyed said they have actually hit a first responder or were involved in a near-crash. And despite their actions, nearly 90 percent agree: their cell phone use puts emergency responders in harm's way.
This problem doesn't go away once the ambulance or police car drives away. On a normal day, when emergency responders are not on the scene, 24 percent of the drivers admit they still snap pictures and record video. Another 29 percent of drivers say they engage with social media and 24 percent say send e-mails.
AAA Foundation for Driver Safety Reports on Teen Driving, Cell Phone Use
Another study comes from the AAA Foundation for Traffic Safety and reports on the risk teen drivers bring to the roads, including when they use cell phones.
The study focused on drivers between the ages of 15 and 18, including those with learner's permits, restricted licenses (often called junior operator licenses) and full licenses. The study reports teens are a vulnerable driving group because of their inexperience and they need education into the potential consequences of cell phone use, speeding and other reckless behavior. AAA released the study to raise awareness between Memorial Day and Labor Day, often known as the "100 Deadliest Days."
The study reported that teen drivers killed nearly 3,500 people from 2013 to 2017. Cell phone use contributes to these car accidents. Some 52 percent of teens said they had read a text message or sent an e-mail while driving, according to the AAA study.
AAA noted police often struggle to determine if texting caused a car crash, but that the study's researchers made use of in-vehicle dash cameras. With these tools, AAA found 58 percent of teen crashes were the result of distractions, including texting and reading text from a cell phone.
About Breakstone, White & Gluck
Breakstone, White & Gluck of Boston specializes in representing those who have been injured by the negligence and wrongdoing of others. With more than 100 years combined experience, our personal injury attorneys represent clients in matters involving catastrophic injuries, car accidents, bicycle accidents, medical malpractice, head injuries and wrongful death.
For a free legal consultation, contact us toll-free at 800-379-1244 or 617-723-7676. You can also use our contact form.