Posts Tagged 'Massachusetts drug recalls'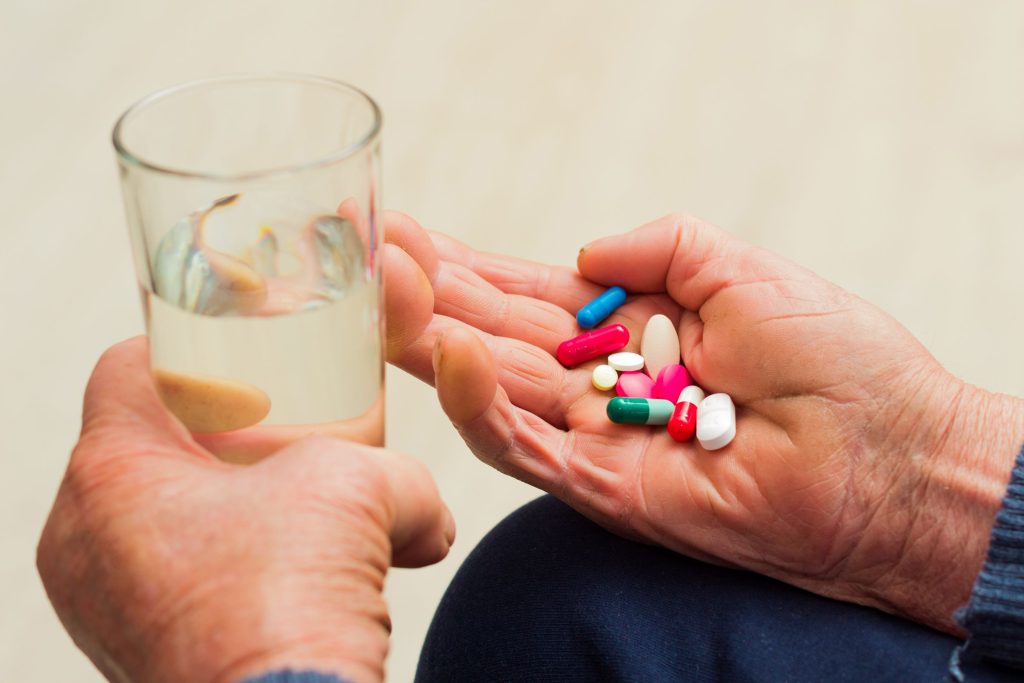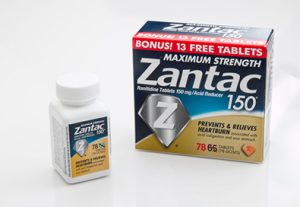 If you take Zantac or ranitidine, it is time to change your medication. On April 1st, the Food and Drug Administration (FDA) asked manufacturers to immediately withdraw all medication from the market. This is due to concerns it contains a chemical which could cause cancer.
You will no longer be able to purchase the medication over the counter or refill existing prescriptions, according to the FDA. The agency has recommended alternative medications which you can discuss with your physician. While this announcement may come as a surprise during the COVID 19 outbreak, many had anticipated this move after the FDA's initial warning last September and the subsequent recall of Zantac, the popular brand name medication, in October. Many other manufacturers have also issued voluntary recalls over the past six months.
The FDA announced testing showed ranitidine contained the contaminant N-Nitrosodimethylamine, or NDMA, which is a probable human carcinogen. The agency said the decision was made on the "best available science." NDMA is a known environmental containment which is already present in our surroundings. It is found in water, meat, dairy and vegetables, but at low levels is "not be expected to lead to an increase in the risk of cancer," according to the FDA.
When testing ranitidine, the FDA said it did not observe unacceptable levels in many drug samples. But ultimately, the agency decided the drug should not be available to consumers unless the quality can be assured.
Specifically, testing found the NDMA levels in some products increased in rising temperatures, which may be involved in distribution and a patient's handling of the drug. And as the ranitidine product aged, so did NDMA levels.
This new FDA announcement will impact many people and present challenges. Patients can usually remember their daily medications. But Zantac is typically a short-term medication which is available in many ways, over-the-counter, by prescription or in a hospital. Because of this, many people may recall suffering from heartburn or a stomach ulcer, but may not remember which medication they took. Another challenge is the medication was sold under many brand names.
If you used Zantac or ranitidine, then experienced cancer or other illness or symptoms, you may want to learn more to guide you in your future medical care. You may also have the right to seek financial compensation to pay for your medical bills and other losses. At Breakstone, White & Gluck, our Boston product liability lawyers are now reviewing cases for patients who may be affected by Zantac and ranitidine injuries. For a free no-obligation legal consultation, call (800) 379-1244 or (617) 723-7676.
Here are a few points to remember:
Look for product names of ranitidine medications
Zantac was widely used. According to USA Today, before recall, there were 15 million prescriptions of Zantac annually. The manufacturer was Sanofi.
However, ranitidine was also sold under other names. It was manufactured by Dr. Reddy's Laboratories Ltd., which manufactured ranitidine products sold by Dr. Reddy, Kroger and Walgreens. Brand names included American Health Packaging, Glenmark Pharmaceuticals, Precision Dose, Appco Pharma, Sandoz Inc. (a division of Novartis) and Northwind Pharmaceuticals.
Talk to your doctor about your ranitidine use
If you are taking a medication for heartburn or ulcers, carefully read the product labeling to see if it contains ranitidine.
If you are taking a ranitidine medication, stop and contact your primary care physician. The FDA recommends patients take an alternative heartburn medication, such as Pepcid (famotidine), Tagamet (cimetidine), Nexium (esomeprazole), Prevacid (lansoprazole) or Prilosec (omeprazole). Discuss these with your physician. There have been no NDMA impurities found with these products, according to the April 1st announcement.
You may be thinking you don't want to reach out to your doctor during the COVID-19 emergency, but this type of preventative step is important. You may have other medical conditions or other medications which you need to consider. Your doctor can advise you on how to take your medications safely.
Take care to safely dispose the medication
Due to the COVID 19 outbreak, the FDA is advising consumers to follow the disposal directions on packaging and dispose of medications at home, rather than a drug take-back location in your community.
Zantac lawsuits have already been  filed, with more expected
Patients have already filed Zantac lawsuits, alleging Sanofi, the manufacturer, failed to warn consumers that the medication contained NDMA and of potential risks. Our personal injury lawyers are advising and representing Massachusetts residents who may have been affected.
Free Legal Consultation – Breakstone, White & Gluck
With more than 100 years combined experience, Breakstone, White & Gluck represents those injured by defective products, including unsafe medication and defective medical devices in Massachusetts. If you have taken Zantac or another ranitidine medication subject to FDA action, you may have suffered illness and want to learn more about your legal rights. Contact our attorneys now.
For a free legal consultation, call our Boston product liability lawyers at (800) 379-1244 or (617) 723-7676. You can also send a message through our contact form.