Posts Tagged 'Massachusetts Child Passenger Safety Week'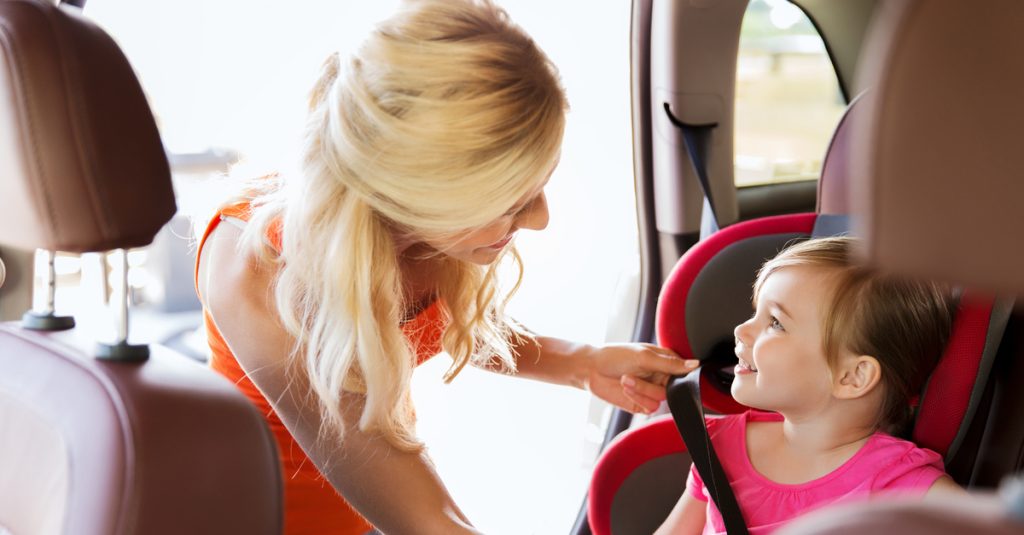 Buying a car seat takes careful research. But most parents agree: the real hardship comes after you try to buckle your child up safely. While car seats are essential, they are anything but easy to use. And if you use them incorrectly, your child is left without proper protection.
All 50 states have laws requiring car seats for children. In Massachusetts, parents must secure their children in a federally-approved seat until they reach age 8 or over 57 inches tall. This is critical because car accidents are a leading cause of death for children ages 1 to 13, according to the National Highway Traffic Safety Administration (NHTSA). For every 32 seconds in 2017, a child under 13 was involved in a passenger vehicle crash.
We are writing about car seats because the NHTSA and other organizations recently observed Child Passenger Safety Week nationwide from Sept. 15 to Sept. 21. If you missed it, we are sharing a few resources and tips. If you are a parent, don't lose hope. There are a lot of resources out there. The best place to start is with your local police department. Many police departments offer free car seat inspections year-round by appointment.
Selecting a Safe Car Seat
The NHTSA offers a free online resource to help parents select the right car seat. Parents should follow the manufacturer's recommendations on age, weight and height recommendations for selecting car seats. NHTSA Find & Compare Car Seats
Types of Car Seats
Rear-facing seats. The NHTSA encourages children to use rear-facing seats up until age 3 or they reach the top of the manufacturer's height and weight requirements. Always check your product manual for this information.
For the first 8 or 9 months, children should ride in rear-facing infant seats. The NHTSA then advises a move to a convertible or all-in-one seat, and that parents keep children rear-facing as long as they can.
As we said, it's important to read your product manual and the manufacturer's instructions. In past years, the recommendation was to keep your child in a rear-facing car seat until age 2. But new research has led to a new recommendation. In 2018, the American Academy of Pediatrics announced children can remain in rear-facing seats until they reach 40 pounds or more. While every child is different, this often comes after a child's second birthday.
Forward-facing seats. Next, children will move into a harness and tether seat. This type of seat limits their forward movement if the car crashes. There are three types of forward-facing seats: convertible, combination and all-in-one.
Booster seats. These give children a boost so they can sit taller and safely use seat belts.
Without booster seats, seat belts can seriously injure children, causing abdominal bruising and injuries. Compared to seat belt use alone, booster seats are shown to reduce the risk for injury by 45 percent in children ages 4 to 8, according to the Centers for Disease Control and Prevention (CDC).
As with the other car seats, there are several types of booster seats: booster seats with high backs, backless booster seats, combination seats and all-in-on-seats.
In 2008, Gov. Deval Patrick signed the Massachusetts Child Passenger Safety Law, adding the booster seat requirement until children reach age 8 or 57 inches tall. At that point, children can move to regular seat belts in the back seat.
Making this transition earlier can leave your child without proper protection and vulnerable to injury. Unfortunately, parents are making this mistake. About 26 percent of children were moved to seat belts too early, according to the NHTSA.
Car Seat Registration and Expiration
Make sure to register your car seat with the manufacturer so the company can contact you if there is a recall. Car seats are frequently recalled and these can be widespread recalls, including mislabeling or defective parts. In 2014, Graco recalled 3.7 million car seats due to defective buckles, disrupting families across the country.
Remember, car seats have expiration dates. Look for the sticker at the bottom. The expiration date should be about six years from the manufacture date.
Never use a car seat beyond the expiration date. While the seat may appear to be in good condition, the plastic and other parts wear from daily use and exposure to sun, making the product less effective in protecting your child.
About Breakstone, White & Gluck – Boston Personal Injury Attorneys
Breakstone, White & Gluck has over 100 years combined experience representing those who have been injured and killed by the negligence and wrongdoing of others, including by car accidents. In 2013, we launched our Project KidSafe campaign to offer education and safety resources for children and families in Massachusetts. Learn more about Our Attorneys and our Project KidSafe campaign.
If you have been injured by someone else's negligence, learn your legal rights from one of our attorneys. For a free legal consultation, call 800-379-1244 or 617-723-7676. You can also use our contact form.