Posts Tagged 'Massachusetts cell phone legislation'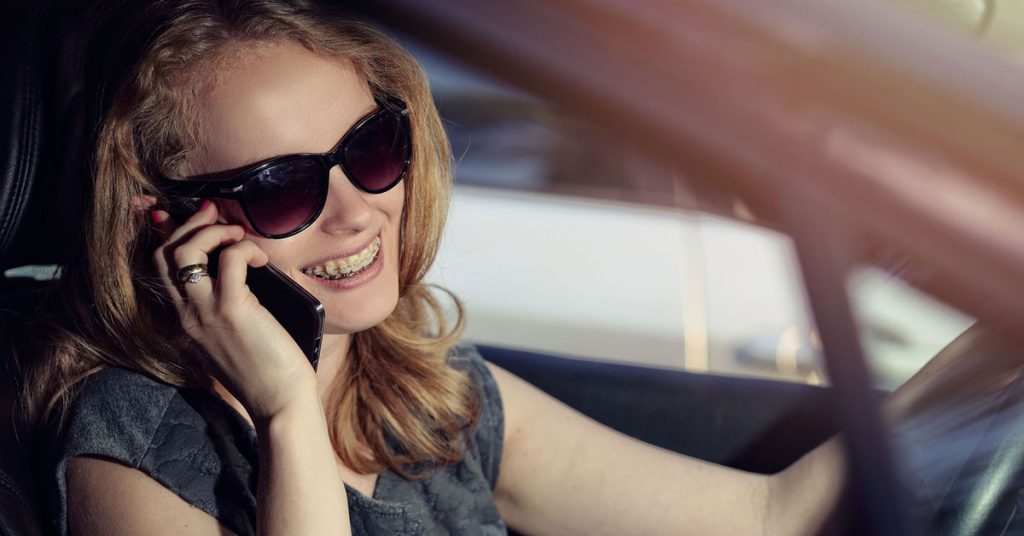 Many of us expected Gov. Charlie Baker and Lt. Gov. Karyn Polito would file legislation to limit drivers to hands-free cell phone use this year. But the Baker-Polito Administration went much further last week when it filed, "An Act Relative to Improving Safety on the Roads of the Commonwealth." In announcing the legislation, the administration reported more than 15,000 people were seriously injured in Massachusetts traffic accidents between 2012 and 2016. Another 1,820 people were killed, including 14 road workers.
The Massachusetts Legislature now has a great deal to consider in coming months. Because these proposals will impact us all, we encourage you to follow the media coverage and share your thoughts with your local legislators and town officials.
Cell Phones. In 2010, Massachusetts banned texting while driving. There have been similar proposals, but no action on handheld cell phones. Meanwhile, distracted driving accidents have increased, claiming 3,450 lives in 2016, according to the NHTSA.
The Baker-Polito proposal would require drivers who use electronic devices to go "hands-free" and make use of hands-free driving equipment, such as Bluetooth. Drivers would have to use voice commands instead of reaching for hand-held cell phones. The proposal does allow "a single tap or swipe to activate, deactivate or initiate hands-free mode."
If this proposal is approved, Massachusetts would be the 16th state to have a hands-free cell phone law, joining all the New England states.
Primary Seat Belt Enforcement. According to the GHSA, 34 states have primary seat belt laws for drivers and front-seat passengers.
Massachusetts has a secondary seat belt law, meaning police officers cannot simply pull a motor vehicle over for a seat belt violation. A police officer must first observe another moving violation, such as speeding or running a red light.
A primary enforcement law for seat belts has been a hard sell in Massachusetts. But we urge you and your family to use the debate as a reminder to wear a seat belt every time you ride. According to the NHTSA, seat belts saved an estimated 14,668 lives in traffic accidents in 2016. Wearing a seat belt is an easy choice we can all make to protect ourselves.
Road Workers. The Massachusetts Department of Transportation would be granted authority to lower speed limits in construction zones. Fines would double in areas where workers are.
Truck Sideguards. In 2014, the Boston City Council approved a truck sideguard ordinance for all city-contracted trucks – the first in the nation. The governor's proposal builds on this, mandating sideguards for all state-owned trucks and vehicles over 10,000 pounds. Along with sideguards, trucks must be equipped with convex and cross-over mirrors to increase driver's visibility. If approved, trucks would have to be equipped by Jan. 1, 2020. All state and municipal contractors would have to do the same by 2022.
The sideguards are intended to protect the area between the truck's front and back wheels, blocking it off to cyclists and pedestrians who can be caught underneath. Massachusetts has seen numerous cyclists who have been seriously injured or killed by these types of truck accidents.
Electric Scooters. The proposal would start regulating electric scooters like bicycles and allow scooter rentals to move ahead in local communities. This has been a point of contention in the Boston area as bikeshare and rideshare companies are eager to start scooter rentals here. Cities have argued that scooters are illegal because they don't have directional signals as stated under current state law.
Ignition Interlock Devices. When drivers are convicted of operating under the influence or drunk driving in Massachusetts, they are permitted to apply for a hardship license. With this proposal, anyone who applies for a hardship license must use an ignition interlock device for a minimum of six months. The proposal also clarifies that the Registry of Motor Vehicles has authority to impose penalties if drivers attempt to drive after consuming alcohol or tamper with a device.
About Breakstone, White & Gluck – Boston Car Accident Lawyers
With more than 100 years combined experience, Breakstone, White & Gluck specializes in representing individuals injured in car accidents, truck accidents and other catastrophic collisions. If you have been injured, learn your rights at 800-379-1244 or 617-723-7676. You can also use our contact form.