Posts Tagged 'Massachusetts bicycle legislation'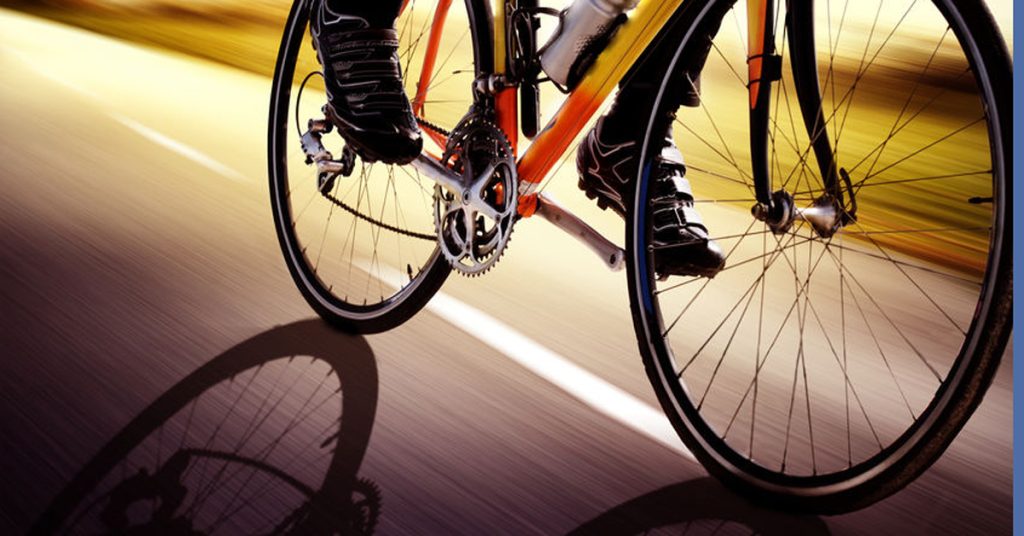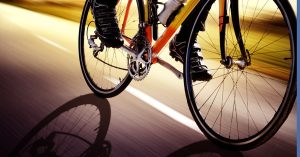 Cyclists may get a little more room for safety if lawmakers pass the road safety legislation Gov. Charlie Baker proposed this week.
On Monday, the Baker-Polito administration filed an expansive road safety package, which among other changes, calls for a new primary seat belt law and a controversial measure allowing cities and towns to install red-light cameras. 
One proposal – to be called Haley's Law – seeks much steeper penalties for drivers who operate with a suspended license. Currently, drivers may face fines and/or up to 10 days in jail for the first offense in Massachusetts per M.G.L. c. 90, § 23. 
With the new legislation, a driver who lets their license lapse, then drives could face up to $1,000 in fines and 5 years in prison for the first offense. Drivers who cause auto crashes resulting in serious injury could face up to 2 ½ years in a House of Correction. There would be a mandatory two-year sentence, and up to 10 years imprisonment, for drivers convicted in fatal crashes.
The legislation is called, "An Act Relative to Improving Safety on the Roads in the Commonwealth," and was filed as Massachusetts re-opens after COVID-19. The pandemic changed everything on our roads. But despite lighter traffic, our roads were not safer last year. 
According to state figures, Massachusetts saw 334 traffic fatalities during 2020, compared to 336 in 2019. 
Safety Reforms for Massachusetts Cyclists
For cyclists, there are two significant proposals: a 3-foot safe passing distance and a truck sideguard mandate for all state-owned and operated trucks.
3-Foot Safe Passing Distance
When traveling near cyclists, the legislation would require drivers to maintain a three-foot safe passing distance and a safe and proper speed. Drivers would have the same responsibility near cyclists traveling without a protective barrier, such as a protected bike lane with flex posts. 36 other states have safe passing laws, according to the Baker-Polito administration. The proposed legislation would give both drivers and future road projects more direction on how to accommodate cyclists. Massachusetts lawmakers have not acted on similar legislation in previous sessions. 
Most drivers know they must stay at least three feet away as a precaution to avoid bicycle crashes. But currently, Massachusetts traffic laws only recognize that drivers must pass cyclists at a "safe distance." There is no consistent message on how much room to give cyclists.
Massachusetts traffic laws currently state in, "approaching or passing a person on a bicycle the operator of a motor vehicle shall slow down and pass at a safe distance and at a reasonable and proper speed." M.G.L. c. 90 § 14. Drivers must "wait for a safe opportunity to overtake" a bicyclist or other vehicle, per M.G.L. c. 89 § 2.
Stronger Truck Safety Equipment Requirements
The Baker-Polito administration is calling for state-owned and operated trucks to utilize safety equipment such as sideguards, convex mirrors and cross-over mirrors. All these state vehicles weighing over 10,000 pounds would have to comply by Jan. 1, 2024.
The goal is to reduce the risk of injury and death to pedestrians and cyclists, the most likely victims in truck crashes, according to the Volpe National Transportation Center. 
In Boston, we have seen numerous cyclists killed when truck drivers and companies are neglect to look. In 2014, the Boston City Council took strong action, passing the first-in-the-nation truck sideguard ordinance. All city-owned and city-contracted trucks must now be equipped with sideguards, convex mirrors, crossover mirrors and blind-spot awareness decals.
Today, as you drive through Boston, you will see large trucks with sideguards. But Boston – and Somerville and Cambridge have similar regulations – can only influence safety within the city. This is why many – including Breakstone, White & Gluck – support passing statewide legislation requiring sideguards protect cyclists and pedestrians from being swept under trucks. While this proposal would only impact state-owned and operated trucks, this could protect many cyclists and potentially encourage private industry.
Support Truck Sideguards in Massachusetts
MassBike is advocating for the passage of  "An Act Relative to Improving Safety on the Roads in the Commonwealth," which will protect cyclists on Massachusetts roads. If you support the organization's work, visit the MassBike website and learn how to contact your local legislators and voice your support.