Cyclists of all ages came out strong for Lexington's Bike Walk 'n Bus Week in May. Breakstone, White & Gluck was pleased to donate bicycle helmets to children who needed one at events such as the Bike Smart Class for fourth- and fifth-graders and the Bike Art Contest. With each helmet given, children and parents were shown how to properly fit them on their own.
We are also happy to see these two little cyclists stopped by for a Project KidSafe helmet. Thanks ArtsOffRoad Lexington for sending along the photos.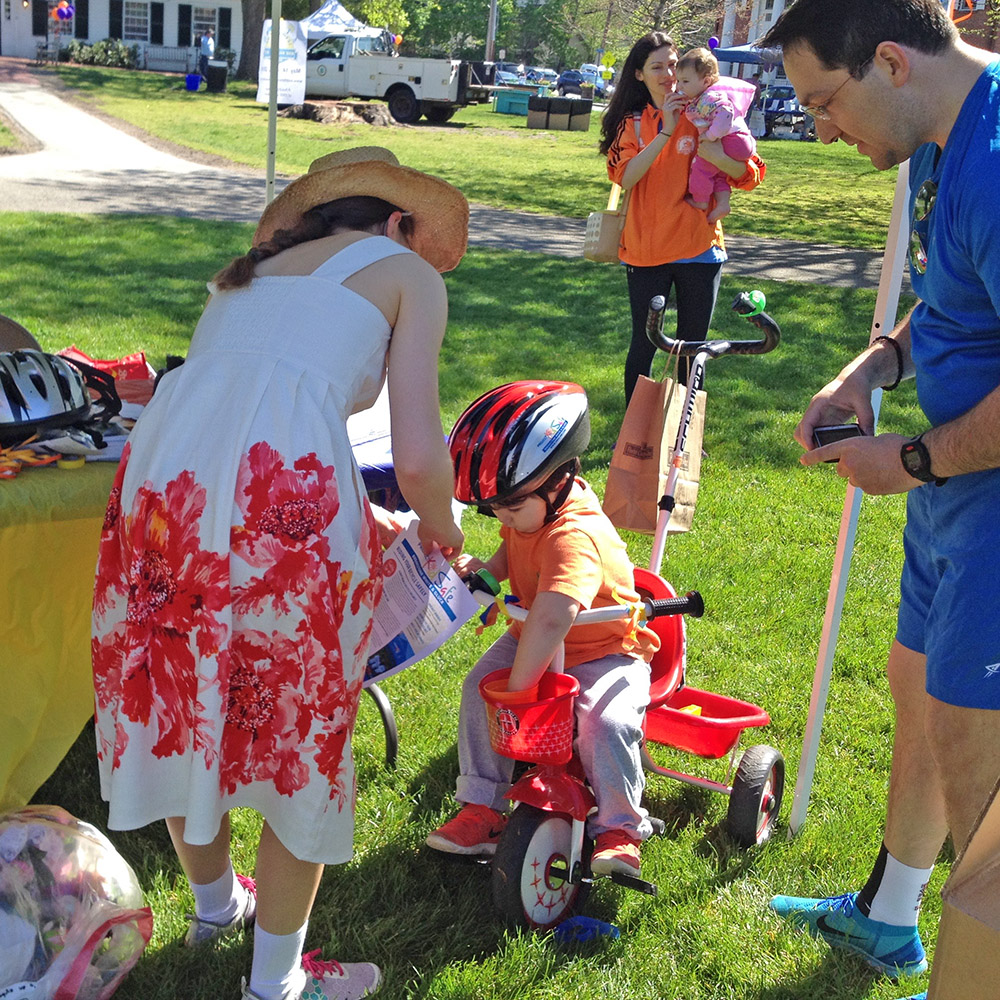 Photos courtesy: ArtsOffRoad Lexington.
Bike Walk 'n Bus Week was held from May 14-22 and coincided with Bay State Bike Week. While the rest of the state celebrated cycling, Lexington focused on bicycling, walking and encouraging use of alternate transportation, such as buses.
The organizers were the Lexington Bicycle Advisory Committee, Greenways Corridor and Massachusetts Safe Routes to School. Events included breakfasts, bike rides, a bike parade and bike maintenance workshops.
There are two active committees representing cyclists in Lexington: the Lexington Bicycle Advisory Committee and the Friends of Lexington Bikeways, which coordinated the bicycle helmet donation from Breakstone, White & Gluck. Because of their work and the strong local interest in cycling, Lexington was named a bronze level Bicycle Friendly Community by the League of American Cyclists in 2015.
Breakstone, White & Gluck donated 140 bicycle helmets in Lexington this Spring. It is the third year we have made a donation and it is nice to see the community's interest. In addition to Bike Walk 'n Bus Walk Week, Lexington Police gave out bike helmets at Discovery Day on May 28th and showed children and families how to properly fit them.
Breakstone, White & Gluck donated the bicycle helmets as part of our Project KidSafe campaign. Since 2013, we have donated more than 10,000 bicycle helmets to help children prevent head injuries and ride their bicycles safely.
Read about our past events and donations here.
Visit this page to view bicycle safety resources.