Posts Tagged 'legislation'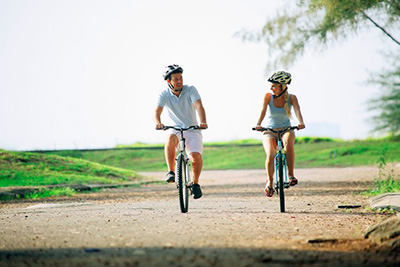 State lawmakers will be asked to consider a truck side guard law to protect pedestrians and cyclists.
MassBike, the state's leading bicycle advocacy organization, recently offered an update on proposed safety legislation for 2016. The Joint Committee on Transportation will hold a public hearing on the proposed legislation, including the truck side guard law, on Wednesday at the State House.
Truck Side Guard Bill H. 3019/S. 1810
Nearly half of all bicyclists and more than one-quarter of pedestrians killed in large truck crashes first impact the side of a truck, according to the Volpe National Transportation Systems Center. When a truck has high clearance, a cyclist or pedestrian can fall in the space between the front and rear wheels.
The center says sideguards are an effective way to prevent that impact and reduce fatalities and injuries. The United Kingdom has seen results: After implementing its law, cyclist fatalities dropped 61 percent while pedestrian fatalities fell 20 percent. The European Union, Japan, China and Brazil also have truck side guard laws.
In 2014, the City of Boston became the first city in the United States to adopt a truck side guard ordinance, requiring side guards, convex mirrors, cross-over mirrors and blind-spot awareness decals on all city-contracted vehicles over 10,000 pounds. Tractor-trailers have different weight requirements.
The cities of Somerville, Cambridge and Newton were discussing truck ordinances when Boston adopted its measure (and Cambridge did later enter into a partnership to install truck side guards on city-owned vehicles).
But a statewide law would eliminate the need for action by individual cities.
Bike Lane Bill H. 3072/S. 1808
This bill would make parking a vehicle or standing in a bike lane, or other on-road bike facility, a ticketable offense. The fine would be $100.
Vulnerable Users Bill H. 3073/S. 1807
Proposed by MassBike, this bill would require motorists to provide any "vulnerable user" three feet of clearance, even if it means crossing over the center line. Vulnerable road users would include cyclists, pedestrians and others who travel alongside cars. State lawmakers have considered this legislation in the past. According to the League of American Bicyclists, nine other states have vulnerable road user laws and 17 have laws which in some way address vulnerable road users.
About Breakstone, White & Gluck
The Boston personal injury attorneys of Breakstone, White & Gluck have over 100 years combined experience handling bicycle accident and pedestrian accident cases. If you have been injured, it is important to learn your rights. For a free legal consultation, contact us at 800-379-1244 or 617-723-7676 or use our contact form.
Good news for Massachusetts bicycle riders! Legislative changes have finally come which help protect bicyclists, and which place greater requirements on drivers of cars and trucks to prevent injuries to bicycle riders.
Bicycle riders are at risk when riding on the road for a number of reasons. First, motorists are often not looking for bicycles when driving; they are looking for larger vehicles, such as other cars or trucks, and they often simply fail to see bicycles (and the same is true, or course, for motorcycles). The risk is magnfied because cyclists are largely unprotected from serious injury if there is a crash.
The new law targets the most common types of accidents, and places new, explicit requirements on drivers to prevent these accidents. These are some of the most common accidents:
Drivers try to pass a bicycle when there is not enough room
Drivers cut back into the lane where the bicycle is operating, cutting off the cyclist
Drivers overtake cyclists, then turn right, right in front of them, cutting them off
Drivers fail to recognize that bicycles are traveling to the right of traffic–which is perfectly legal–and turn left in front of them, failing to yield the right of way
Drivers fail to recognize the cyclists passing them on the right, and move to the right or turn to the right without checking blind spots or mirrors
Drivers and passengers fail to recognize approaching bicycle riders, and open their doors directly in the path of the bicyclist
The new laws, which are part of Chapter 525 of the Acts of 2008 (click for full text of enacted statute), prohibit all of these acts, and create fines for drivers who fail to follow the law.
Hopefully the new legislation will help reduce the incidence of serious injury and wrongful death caused by collisions between bicycles and motor vehicles.
For more information on the legislative changes, please see our article, Good News for Bicyclists in Massachusetts: Important Changes in Massachusetts Statutes Favor Cyclists–Drivers Must Use Greater Care. 
Information
What the New Bicycle Law Means for You:  A Practicle Guide.  MassBike 
The Massachusetts Medical Society has published a report suggesting that doctors in Massachusetts are ordering thousands of tests as a result of "defensive medicine." As a result, the Society argues, health care costs in Massachusetts are increasing unnecessarily. The Society also argues that in order to trim these rising costs, medical malpractice reforms are necessary.
These claims have, of course, been made before. For over twenty years doctors have been claiming that malpractice claims have driven them to excessive testing. However, independent analysis in 2004 at the Congressional Budget Office found the evidence that defensive medicine was contributing to soaring insurance costs to be "weak and inconclusive." And, as Marc Breakstone, a member of the firm of Boston medical malpractice firm of Breakstone, White & Gluck, PC, pointed out in the Boston Globe today, managed care and utilization review reduce medically unnecessary tests.
Ronald Gluck, another member of the Massachusetts malpractice firm, Breakstone, White & Gluck, P.C., explained to the National Law Journal that there were serious questions about the survey data. He also pointed out that many tests must be approved by insurance companies, which help reduce unnecessary testing.
There are, of course, other sides to this story. Physicians who order more tests may be increasing their own revenues by billing for the tests.  And hopefully, the extra testing has some benefit for patients, who can be reassured when conditions are actually ruled out.
The claims of the Medical Society are quite stark. They report that 83% of the doctors they surveyed reported practicing some level of defensive medicine. The report also indicates 18-28% of tests and procedures, and 13% of hospitalizations were ordered to avoid lawsuits.
Read More