Posts Tagged 'infant carrier recall'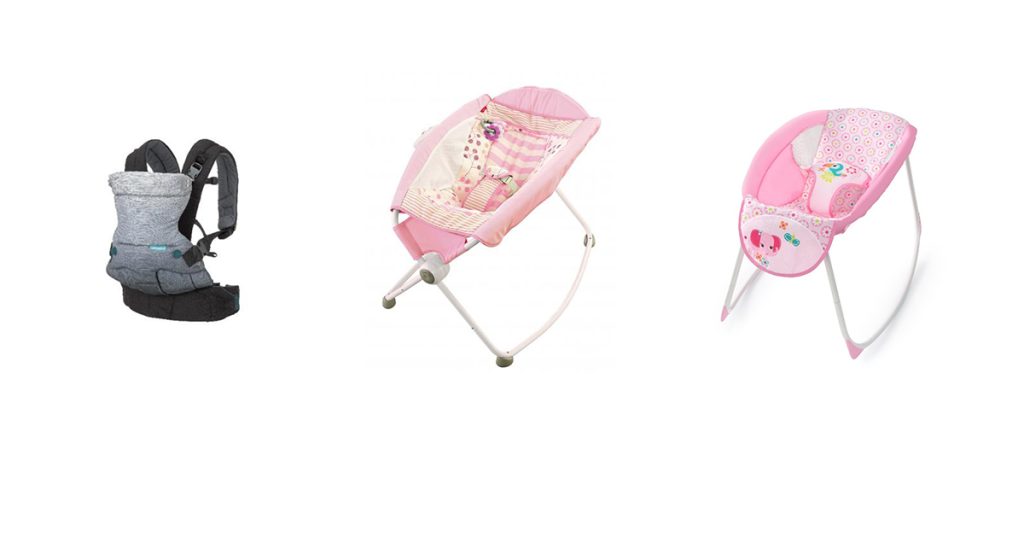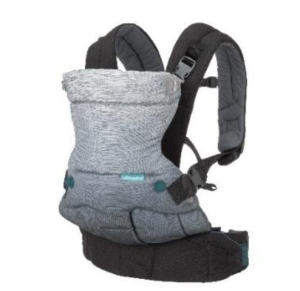 Parents place a great deal of trust in baby carriers to support their children. However, you should now check yours because it may not be as safe as you think.
The Consumer Product Safety Commission (CPSC) issued a Feb. 6th recall notice for about 14,000 Infantino baby carriers sold by Amazon and Target between Nov. 15 and Dec. 20, 2019. Because the recalls took place over the holiday season, parents could have purchased a baby carrier or received one as a holiday gift.
While no injuries have been reported, the buckles on the infant carriers can break, causing a child's fall. Parents should stop using the front-facing baby carriers and request a free replacement.
The Infantino carriers have a black or gray body, with black straps, and a front pocket. Look for the code sewn inside the carrier. This is the place to start because baby carriers often look similar.
| | |
| --- | --- |
| Go Forward 4-in-1 Evolved Ergonomic Carrier | 2018 0619 |
| Go Forward 4-in-1 Evolved Ergonomic Carrier | 2018 0719 |
| Flip Front2back Carrier | 2018 0719 |
| Up Close Newborn Carrier | 2018 0719 |
High Rate of Children's Products Recalls
As you check if your baby carrier was recalled, look around your home for other children's products, such as strollers, car seats, cribs and other baby furniture. Take a minute to visit the CPSC website and type in the product name. This is a good time of year to check children's products because you may be using some of them more in the nice weather.
Children's products have a high rate of recalls so it is best to check a few times of year and follow the news and the CPSC website. Manufacturers do not always contact parents directly and there are times parents may be using a hand-me-down recall product, making it harder to track product recalls or news about injuries.
But so far, 2020 has been a year to follow recall news. Just as the holiday season ended, a series of children's product recalls began. On January 16th, the CPSC announced the recall of 2,000 "Baby Trend" strollers sold by Amazon and Target. Those too could drop children should the stroller hinge joints release and collapse under pressure.
Then on January 29th, the CPSC announced the recall of 165,000 infant sleepers from Summer Infant, Graco, Delta Enterprise Corp. and Evenflo. The inclined sleepers are the latest recalls in the wake of the Fisher-Price Rock 'n Play, which was recalled in April 2019.
As authorities continue to investigate, families have reported more than 70 infant deaths in inclined infant sleepers. University of Arkansas researchers have studied these sleepers and recommended infants sleep on flat surfaces or less than a 10 degree incline if any. The Fisher-Price Rock 'n Play and other sleepers placed children at a 30 degree incline, creating a risk for suffocation when infants attempted to turn.
Free Legal Consultation – Boston Product Liability Lawyer
Breakstone, White & Gluck has obtained record results for plaintiffs in Massachusetts cases involving personal injury, medical malpractice and product liability. If you or a loved one has been injured by an unsafe or defective product, our attorneys can advise you of your legal rights to seek compensation. For a free legal consultation, contact our product liability attorneys at 800-379-1244 or 617-723-7676 or use our contact form.