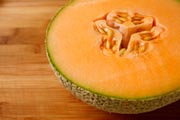 With tens of thousands of Americans sickened by food poisoning each year, the Food and Drug Administration (FDA) is proposing new rules to increase safety in all areas of food production and distribution.
The FDA's proposed rules are the next step in codifying the Food Safety Modernization Act, which Congress passed in 2010 and President Barack Obama signed into law on Jan. 4, 2011. The agency says its goal is to increase safety by shifting the focus to prevention over response.
The first proposed rule would require manufacturers of processed foods to develop a plan for reducing contamination risk and maintain records for government audit. The second rule would attempt to prevent E. coli contamination of fruits and vegetables during harvest and production.
President Obama has requested $220 million in his 2013 budget to implement the law.
About 48 million Americans – or about one in six – get sick each year from food poisoning, while 128,000 are hospitalized and 3,000 die each year from foodborne diseases, according to the Centers for Disease Control and Prevention (CDC).
Several cases of food contamination have led to recalls and sickened thousands of people resulting in hospitalizations and deaths. In 2011, the country saw the third deadliest food poisoning outbreak in U.S. history and the worst in nearly a century linked to whole cantaloupes from Jensen Farms of Colorado. A total of 33 people died from the Listeria poisoning, and another woman who was pregnant suffered a miscarriage. By mid-2012, the CDC determined that 147 people in 28 states had been infected with one of the five outbreak-associated sub-types of Listeria.
Investigators later attributed the outbreak in part to two brothers who had inherited the farm, changed their packing procedures and substituted in some new equipment and removed an antimicrobial wash.
Related:
F.D.A. Offers Broad New Rules to Fight Food Contamination, The New York Times.
The New FDA Food Safety Modernization Act (FSMA), Food and Drug Administration.
Multistate Outbreak of Listeriosis Linked to Whole Cantaloupes from Jensen Farms, Colorado, Centers for Disease Control and Prevention.
Food Poisoning, Breakstone, White & Gluck.
Read More
A salmonella outbreak in Rhode Island now includes at least twenty-one people with severe illness, and one death, according to reports from public health officials in that state. Health officials are investigating another eighteen illnesses to see if they are tied to the salmonella outbreak.
Officials are focused on zeppole and other pastries which were made by Defusco's bakery in Johnston, Rhode Island. According to news reports, investigators found pastry shells stored in boxes contaminated with raw eggs, and also found that custard used as filling was not being properly chilled.
Investigators have identified the particular strain of salmonella, known as Salmonella heidelberg, as the suspected organism responsible for the illnesses. They are now trying to determine whether the death of the elderly Rhode Island resident was caused by that particular strain.
The investigation into the food poisoning outbreak began on March 25, 2011, after nearly a dozen elderly residents of a Warwick nursing home became sick after eating pastries from Defusco's bakery. Since March 12, two dozen victims have required hospitalization for severe illness.
Salmonellosis, the disease caused by salmonella infection or salmonella toxins, leads to diarrhea, fever, vomiting and abdominal cramps. Most people recover without treatment, but in the elderly, in infants, or people with compromised immune systems, the disease can be very severe, requiring hospital admission for rehydration and antibiotic treatment to prevent the spread of infection. Severe infections can lead to reactive arthritis and death.
Prevention of salmonella illnesses is straightforward. Food which may contain the bacteria, such as chicken or pork, must be prepared properly to kill the organism and destroy any salmonella toxin. Eggs and milk, and their products, must be properly prepared, handled, and refrigerated. Infections can also occur from contact with reptiles, pet rodents, and tainted fruits and vegetables. Proper hygiene–washing hands before and after handling food–is also a common sense method of reducing the likelihood of food poisoning.
Each year over 140,000 people suffer from salmonella poisoning in the U.S. and dozens die from the illness.