Posts Tagged 'how to fit a bicycle helmet'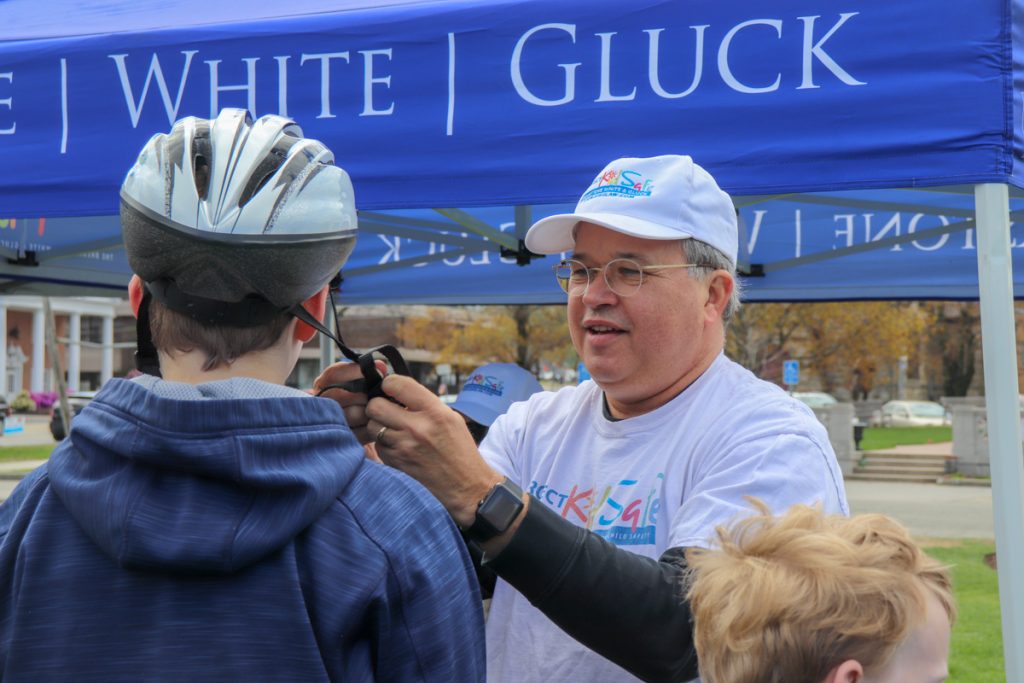 While many people enjoy cycling, very few enjoy the process of selecting and fitting a bicycle helmet. The challenge is even greater for parents who have to find helmets for their children.
Breakstone, White & Gluck launched our Project KidSafe campaign in 2013 to help children and families, along with other cyclists, overcome some of the challenges. Read some of our tips for getting started with a bicycle helmet which fits and protects:
Before you shop, find a flexible tape measure and measure around your head. Measure from about an inch above your eyebrows.
Rather than shopping online, try to purchase a helmet at a local bicycle shop. Ask the staff to help you fit it properly.
Before you purchase, ask if the helmet meets the safety standards set by the Consumer Product Safety Commission.
Don't share bicycle helmets. Each cyclist should have their own helmet.
Store your helmet inside and avoid exposing it to heat in sunlight unless you are wearing it. Don't leave it in your car for any extended period.
Replace bicycle helmets when they become worn or if you or your child outgrow yours. You may want to consider buying a new helmet every three years. From the outside, your helmet may appear to be in good condition. Yet the protective material inside can deteriorate without any visible signs.
Immediately replace bicycle helmets which hit the ground in a bicycle accident or fall.
Carry your bicycle helmet if you want to use a bikeshare. Make it a rule not to rent a bike without a helmet.
Plan ahead: Keep an extra bicycle helmet at work or at home.
Remember, parents who wear helmets encourage children to wear helmets.
Take children to bicycle safety events in the community to encourage their interest in cycling and safety.
About Breakstone, White & Gluck
Breakstone, White & Gluck is a Boston personal injury law firm which represents those injured by the negligence and wrongdoing of others across Massachusetts. After more than two decades of representing cyclists who have been injured, the firm's partners launched the Project KidSafe campaign to help prevent injuries on bikes and encourage children to wear helmets throughout their lives. The firm specializes in all areas of personal injury law.
Learn more about our attorneys.
Learn more about the Project KidSafe campaign.
Watch a video demonstrating how to fit a bicycle helmet.