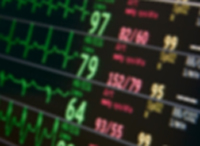 As the problem of alarm fatigue comes under increased scrutiny, Massachusetts General Hospital has implemented steps to improve the medical staff's response to patient alarms and avoid unnecessary deaths.
Alarm fatigue at hospitals has received much attention in the past year as it has led to several patient deaths and illnesses throughout Massachusetts. Alarm fatigue is a type of medical malpractice caused when nurses and medical staff work among numerous alarms, many false, and grow desensitized to the many sounds and fail to respond to patients.
At Mass. General Hospital, an 89-year-old man died in January 2010 as he recovered from surgery and awaited implantation of a cardiac pacemaker. State and federal investigators reported 10 nurses on duty said they failed to hear alarms beeping at the central nurses' station. The nurses also said they never saw ticker signs indicating the patient's dropping heart rate on three hallway signs.
In April, Mass. General Hospital settled a medical malpractice claim made by the patient's family for $850,000. After an internal investigation, the Boston hospital also implemented several improvements to reduce this form of medical malpractice, including disabling the off switches of 1,100 cardiac monitors, educating nurses about alarms and installing speakers so alarms are heard more clearly. The medical malpractice settlement was reported today by The Boston Globe on Nov. 28, 2011.
Another medical malpractice lawsuit is pending against Mass. General Hospital after a 47-year-old woman died in the hospital in January 2009. The state Department of Public Health found the patient's cardiac monitor was not setting off alarms.
Other hospitals experiencing problems with alarm fatigue include UMass Memorial Medical Center in Worcester. In September 2011, The Boston Globe reported the hospital had two wrongful deaths over the past four years due to failure to respond to patient alarms. In one case, nurses failed to respond to alarms for almost an hour. The hospital is now taking steps such as holding monthly drills for medical staff and arranging voluntary seminars and webinars for the hospitals 2,100 nurses.
The hospital has also started sending low-battery warnings to nurses' cell phones and pagers for life-threatening changes in patients.
Hospitals are not alone in addressing the problem. Last month, the Joint Commission, which accredits hospitals, and the U.S. Food and Drug Administration attended a summit in Washington D.C. In future months, they are expected to make recommendations for the medical community.
Read More