Posts Tagged 'Head-on collisions'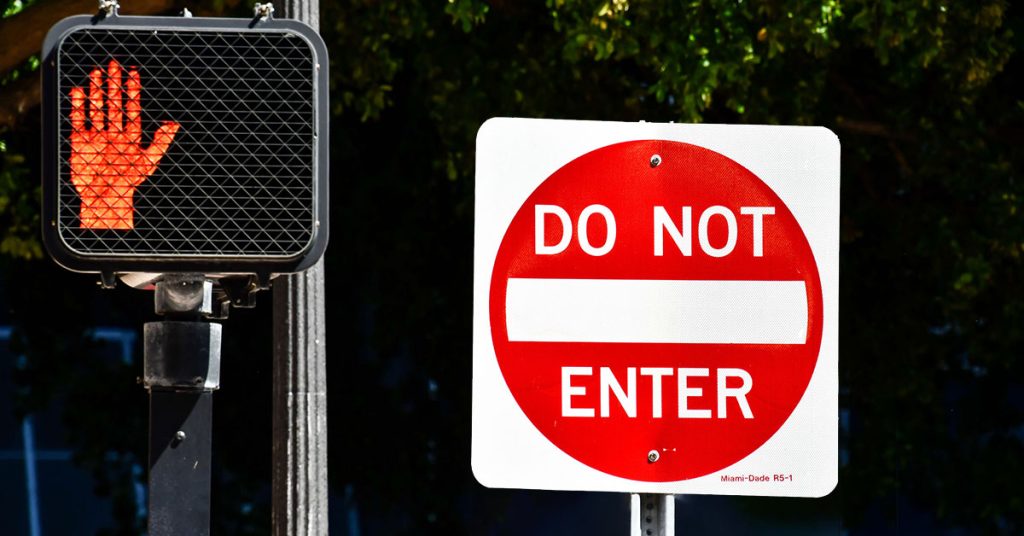 No one ever wants to hear the phrase "wrong-way crash." But head-on collisions are frequent and often fatal on Massachusetts highways.
A new traffic analysis reveals the number of wrong-way crashes is rising on divided highways across the U.S. The majority of these auto crashes involve an alcohol-impaired operator. Drivers are exceeding the legal limit in 6 of 10 wrong-way car crashes, according to the AAA Foundation for Traffic Safety.
Drunk driving is the leading cause. Yet researchers say other factors, including a driver's age and driving without a passenger, contribute. For example, 87 percent of wrong-way drivers travel alone. Passengers can be a resource for drivers, giving them an extra set of eyes to catch potential mistakes.
As for older drivers, those between 75 and 79 drive fewer miles and spend less time driving than younger operators. Still, they are more likely to be involved in a wrong-way crash and states are being urged to review how they identify medically at-risk drivers.
How Many Wrong-Way Crashes Are There in Massachusetts Each Year?
In Massachusetts, MassDOT data shows 150 people have died and more than 4,500 have been injured in wrong-way car accidents since 2010, according to CBSBoston.com. Since 2010, there have been 8,200 wrong-way crashes.
Nationwide, wrong-way accidents caused an average of approximately 500 deaths per year from 2015 – 2018, according to AAA. This represents a 34 percent increase from 2010 – 2014.
According to the CBSBoston.com report, the numbers also climbed in Massachusetts, from 19 to 27 deaths on average annually for the same period, a 78 percent increase.
Worcester recorded 366 wrong-way crashes, more than any other community in Massachusetts, followed by Springfield and Boston.
Wrong-Way Crashes Can Also Happen at Local Intersections
The AAA report focuses on wrong-way crashes on divided highways. Drivers can also make dangerous maneuvers resulting in wrong-way accidents at local intersections. From 2015-2018, the Federal Highway Administration reported roughly 400-450 wrong-way crashes at intersections.
Crashes may not be reported the same way at intersections, which have different traffic conditions, speeds and signage. When there is a wrong-way crash, the driver may be cited for another infraction, such as a marked lanes violation or failure to stop for a traffic signal.
But if you have been seriously injured at an intersection with a "Do Not Enter-Wrong Way" sign, it is in your best interest to consult an experienced car accident attorney who can thoroughly investigate the cause of a collision and your injury. An attorney can help you secure evidence promptly and with every aspect of your claim should you need to seek compensation from an at-fault driver's insurance policy.
Strengthening Traffic Laws to Reduce Wrong-Way Crashes
The AAA Foundation for Traffic Safety and the National Transportation Safety Board are working to educate drivers about taking safety precautions to avoid wrong-way crashes and head-on traffic crashes. The most fundamental step is not to drink and drive.
The organizations also support passage of safety laws and infrastructure improvements, including more visible traffic signs.
Ignition-interlock laws are part of this effort and all eyes are on Massachusetts. We are the only state which does not require drivers with a first-time OUI conviction to utilize ignition interlocks, which test one's blood alcohol concentration before they start driving.
However, after years of unsuccessful debate, Massachusetts may finally be moving closer. Last December, Gov. Charlie Baker signed an amendment to the state budget which if passed, will make ignition interlocks mandatory for all drivers convicted of operating under the influence. This could make a meaningful difference in discouraging choices that lead to drunk driving crashes and very serious injuries across Massachusetts.
Tips for Driving Safely on Highways
Do Not Drink and Drive. Never consume alcohol – or marijuana or other drugs – then drive. Use the designated driver system if you plan to go out and consume alcohol. Drivers have the same responsibility when using prescription medications which carry safety warnings about driving. If you have a question, consult your doctor on when and how you should use your medication.
Stay Alert. Do not drive if you are drowsy or fatigued. If you find yourself too tired to drive, stop your vehicle and come up with a short-term plan for getting some rest or grabbing a cup of coffee. There is always an alternative, including Uber or Lyft. Drivers often want just to push through and reach their destination. But if your vision is blurry or you cannot focus, you are driving negligently and putting others in harm's way.
Drive with a Friend. You can split up the driving responsibilities, which will reduce your fatigue.
Avoid Distracted Driving. Reaching for a cell phone is the cause of many auto accidents. You are not using reasonable care to drive safely if you attempt to make a phone call while traveling through highway traffic, among other cars, SUVs and large trucks.
While Massachusetts has a hands-free driving law and drivers are legally allowed to make phone calls with Bluetooth devices, the safest approach is to still look for a rest stop or exit and safely park your vehicle before using your phone.
Create a Family Support System. Families can support each other in getting home safely. Try to develop a network of friends and loved ones who will support you. Ask them in advance if they would be willing to come pick you up if you ever needed a ride. Be willing to do the same for them.
Help Older Drivers Plan. Be proactive. Take time to discuss transportation options with the older driver in your life. If they drive, help them plan the best times of day to travel and steer them away from the highway. Remind them the importance of having a regular eye exam.
Let them know they have support. Make a schedule for your loved one to get out several times a week with you, other family members, grandchildren or a Council on Aging.
Free Legal Consultation – Call Our Boston Auto Accident Lawyers
With more than 100 years combined experience, Breakstone, White & Gluck specializes in representing those who have suffered serious personal injury or wrongful death due to negligence. We are based at 2 Central Plaza in downtown Boston.
With expertise in Massachusetts insurance laws and traffic accident investigations, our attorneys are here to guide clients through the difficulties you face after a serious accident. For a free legal consultation, contact Breakstone, White & Gluck and our car accident lawyers at 800-379-1244 or 617-723-7676 or use our contact form.