Posts Tagged '"grill safety"'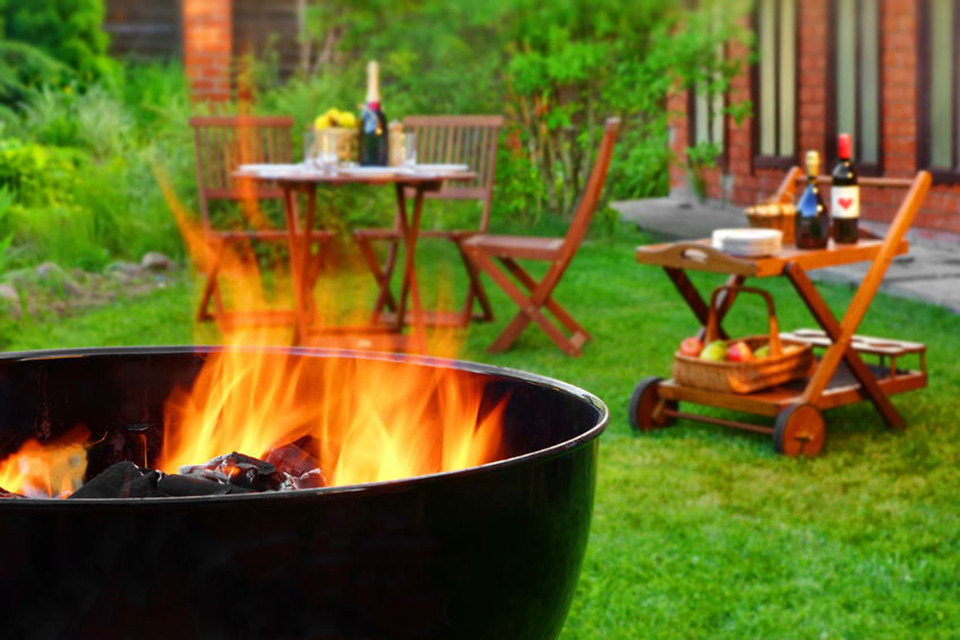 As we approach the Fourth of July, many of us have grilling on our minds, and all the delights of summer BBQs. If you plan to grill, we hope you enjoy, but please remember to follow the rules of safety at all times.
This is the time to plan, because as we enjoy friends and family, July is the peak month for grill fires, the weeks when nearly 20 percent of all grill fires across the U.S. happen, according to the National Fire Protection Association (NFPA). August is another high risk month, accounting for 12 percent of grill fires.
Though these fires are devastating and life-changing events, they don't always make the news. But according to the Massachusetts State Fire Marshal's office, there were 474 fires involving grills, hibachis and barbecues between 2014 and 2018. Nineteen civilians were injured and seven firefighters were hurt in the wreckage. Property damage totaled $3.8 million in losses.
Across the 50 states, firefighters responded to 10,200 home fires involving grills, hibachis and barbecues each year from 2013 to 2017. Ten civilians were killed and 160 were injured. Property damage resulted in $123 million in losses.
Grilling Safety Tips
Compiled From the Massachusetts State Fire Marshal's Office and Other Sources
Only use propane and charcoal grills outdoors.

Never leave your grill unattended.

Keep a fire extinguisher nearby.

Grills should be set up at least 10 feet away from the house or deck railings.

Gas grills can be used on first-floor decks and patios, but they must be located on the ground level or have an outdoor stairway leading to the ground.

Grills should never be set up under a roof overhang or low-hanging tree branches.

Grills should not be used on fire escapes.

Take additional precautions around children. Keep matches and lighters out of their reach. Create a circle of safety, keeping children and pets at least three feet away (more space is better).

Do your grilling at least three feet away from tables and furniture. Fold grill covers and remove them from the cooking area.
Safe Handling of Propane Tanks
Never smoke while handling or cooking with a propane cylinder.

Keep propane tanks outdoors at all times, at least 10 feet distance from doors and other building openings. This includes windows and dryer vents.

Keep propane tanks at least 20 feet from air intake vents and ignition sources.

Propane cylinders should be stored outdoors in shady areas. Cylinders should not be used or kept in high temperatures.

Replace propane cylinders that are aging, rusting or showing other wear and tear.
Charcoal Grills
As with other grills, only use charcoal grills outdoors.

When using charcoal grills, only use charcoal starter fluid. Never use gasoline or kerosene.

Never add lighter fluid to hot coals. This can cause a flash fire, causing serious skin burns.

Use charcoal grills in open outdoor decks and patios, just as you would gas grills. Be aware that charcoal briquettes emit carbon monoxide, a clear, odor-free gas which can accumulate in spaces and be deadly. Charcoal grills should never be placed in close quarters near an open window.

Allow the grill to cool. After 48 hours pass, you can safely dispose of coals.

If you cannot wait 48 hours, soak the coals in water, then place them in a metal container.
Maintaining Grills
Review the product manual and instructions that come with your grill.

Start by opening your grill to see if there is any animal activity or unexpected conditions.

Next, check that your propane tank is safe for use. Dab soapy water on your propane tank and turn it on for a moment. If there is bubbling, you may have a potential leak. This should be done carefully. Before you try, watch a National Fire Protection Association video.

Check that connections are tight before you turn the gas on.

Clean the grease trap every time you grill.
Rooftop Grilling
Rooftop grilling is against the law in Massachusetts. When someone tries to grill on a rooftop, the damage can be deadly and exponential. Some may still remember the 2010 gas grill fire explosion that exploded and lit up the sky over Charlestown. Starting the fire was an illegal propane tank which exploded on a residential building's rooftop. Soon after, three other illegal gas tanks burst nearby, igniting a 4-alarm blaze which move through several buildings.
Firefighters – 125 in all – battled the fire on a 100-degree Boston day. Nine firefighters and two civilians were treated for heat exhaustion injuries.
Maintain Safe Decks and Porches
Grill fires can happen when someone makes a mistake while cooking, when a child gets too close to the grill or if the grill has a product defect. Landlords may be held responsible in certain grill fires if they keep a defective grill or fail to meet building codes and illegally close off access ways. In Massachusetts, most residential properties are also required to have working smoke alarms on each floor of floor, including inside bedrooms and other areas. They must also have working carbon monoxide detectors. 
You cannot always prevent negligence in these situations. But you may be able to minimize many injuries by providing yourself a little more room to work and taking it slow. Keep the grill area and walkways leading there open and clear. When you take grill covers off, set them in safe areas away from the grill. Finally, tell everyone in your home you are grilling and ask another adult to watch children.
Sources for this blog include:
Grilling Safety, Mass.gov
Getting Fired Up for Grilling Safety, Massachusetts State Fire Marshal's Office
National Fire Protection Association
About Breakstone, White & Gluck
Breakstone, White & Gluck is a Boston personal injury law firm with expertise in premises liability and product liability cases. With more than 100 years combined experience, our attorneys have been recognized as top-rated personal injury lawyers in Massachusetts. Through our Project KidSafe campaign, we also work to bring safety information to individuals and families to help them make safe choices.
If you have been seriously injured by the negligence of someone else, learn your legal rights for seeking compensation. For a free legal consultation, contact us at 800-379-1244 or 617-723-7676 or use our contact form.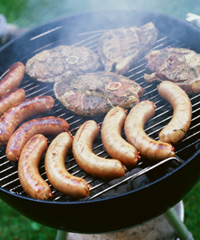 As families across the country celebrate Independence Day this weekend, many will enjoy tasty barbeques.
Family gatherings should be fun, but grilling can be dangerous without proper safety precautions. Each year, an estimated 3,800 people in the U.S. are treated in emergency rooms for burns, carbon monoxide poisoning and other injuries related to grilling, according to the Consumer Product Safety Commission (CPSC).
Grill safely with our tips for your holiday cookout:
At the start of each season, inspect a gas grill's hoses for signs of cracking, holes and evidence of animal bites or insects. Replace damaged parts.
Make sure the grill is clean before using. Regularly clean it throughout the season as described in the owner's manual.
Always use grills outside.
Never leave a grill unattended.
Keep children away from the grill area. The outside surface of a grill can burn a children's hands.
If a grease fire occurs, turn off the gas grill and use baking soda or a fire extinguisher to put out the blaze.
Never store or use flammable liquids such as gasoline near a grill.
Check the CPSC website to make sure you are not using a recalled grill.
Charcoal Grill Safety
There are several ways to start a charcoal grill, including starter fluid, charcoal chimney starters and electric charcoal starters. Choose one method and become knowledgeable about it before starting your grill.
If you use a starter fluid, use only charcoal starter fluid. Never add charcoal fluid or any other flammable liquids to the fire.
Store charcoal starter fluid out of reach of children and away from heat sources.
When you are finished grilling, let the charcoals completely cool before disposing them in a metal container.
Propane Tank Grilling Safety
Transport your propane tank to the refill station or hardware store in a standing position. Use a box or order a special carrying case. Do not let passengers hold the tank. Do not do other errands when you are getting your propane tank filled.
Never take a propane gas tank inside the refill facility or your home because of the risk for a gas explosion.
Be sure the propane tank valve is closed when you disconnect it from the grill. Newer propane tanks have a safety device that will prevent gas flow from the tank when it is disconnected. But it is still a good idea to make sure the valve is closed.
When you connect your propane tank to your grill, if you see fog or smell gas, it is a sign of a leak. This means there is a risk for a gas explosion. Stop what you are doing, move your family away from the property and contact your local fire department.
Another way to test for a propane tank leak before each season is to open the gas supply valve fully. Apply a soapy solution with a brush at the connection point. If bubbles appear, there is a leak. Try tightening the tank's connection to see if the leak stops or contact a qualified gas professional.