Posts Tagged 'Cambridge bicycle accident lawyer'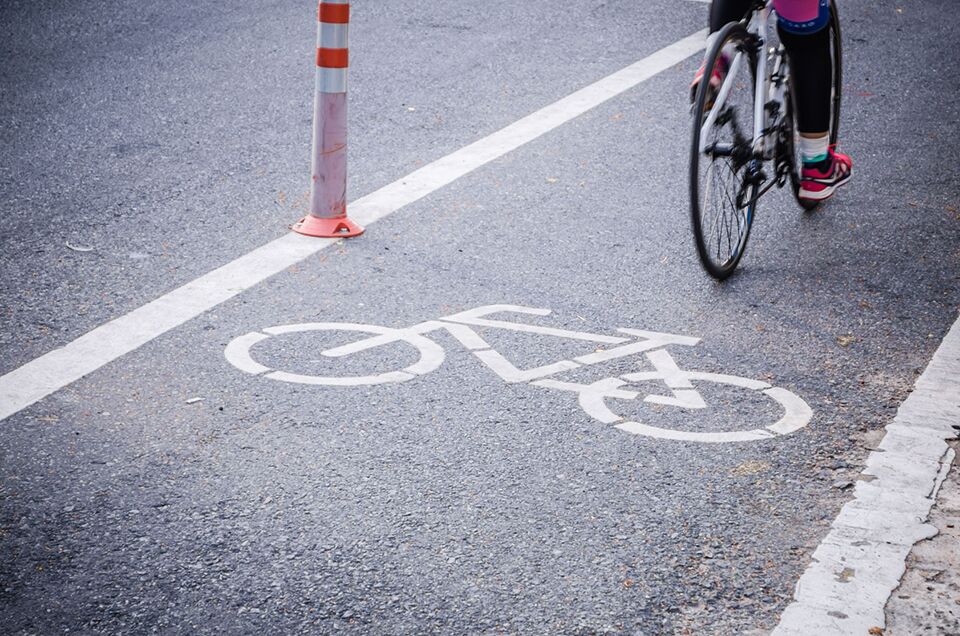 Cyclists riding through Inman Square now have a safer ride home. The City of Cambridge has recently installed separated bicycle lanes on Cambridge Street, from Inman Square to Quincy Street. The lanes are clearly marked, with flex posts creating a barrier between cyclists and drivers.
These lanes should have many benefits. We hope one is to reduce dooring crashes, such as the one that killed Amanda Phillips in Inman Square in 2016. The 27-year-old Somerville resident was riding a bike and collided into a Jeep door which was left open. The impact pushed her into the travel lane, where she was hit and killed by a landscaping truck. The accident happened near Hampshire and Cambridge streets.
Dooring has been against the law in Massachusetts since 2009. M.G.L. c.90 § 14 states, "no person shall open a door on a motor vehicle unless it is reasonably safe to do so without interfering with the movement of other traffic, including bicyclists and pedestrians."
We want to share a few photos from our Project KidSafe campaign.
Dedham Bike Rodeo. Breakstone, White & Gluck was pleased to donate 120 Project KidSafe bike helmets to the Dedham Bike Rodeo on July 26. Attorney David W. White participated in the event, fitting helmets for children who needed one. We always enjoy this event because we get a chance to talk to children and parents about bike helmets and bike safety. It was one of the first events we donated helmets to in 2013, the year we began our Project KidSafe campaign. The rodeo is organized by the Dedham Police Department and the Dedham Parks and Recreation Department.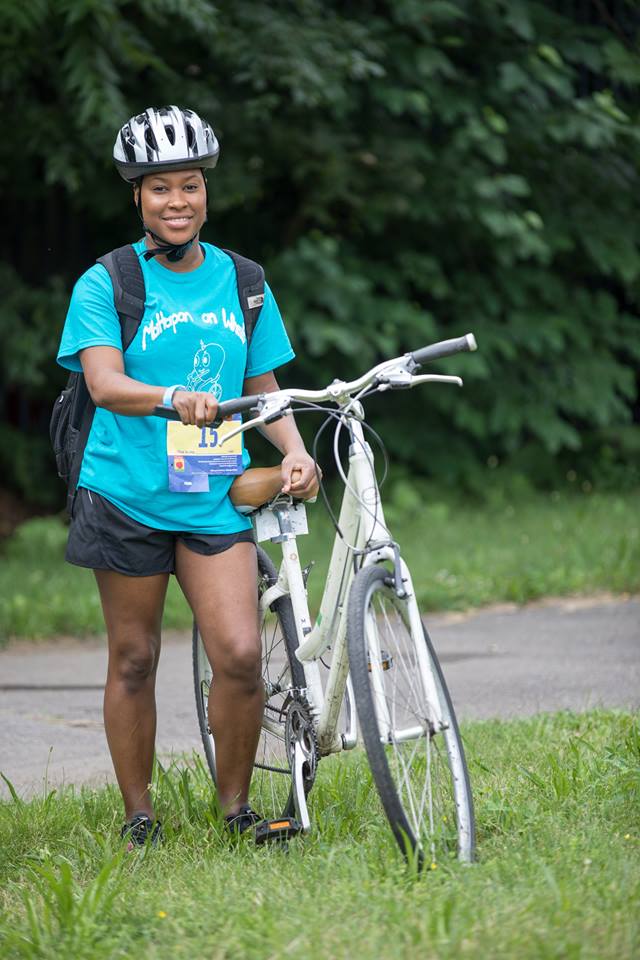 Mattapan on Wheels. Breakstone, White & Gluck also donated helmets to cyclists at the 7th Annual Mattapan on Wheels event on July 22. We are told 130 cyclists took to the Neponset Trail to raise funds for a youth bike summit and many had no helmet or needed a new one. Participants could choose their destination and ride along the trail to Pope John Paul II Park, Carson Beach or Castle Island. This was the first time we donated helmets to this event and we are told every helmet was put to use.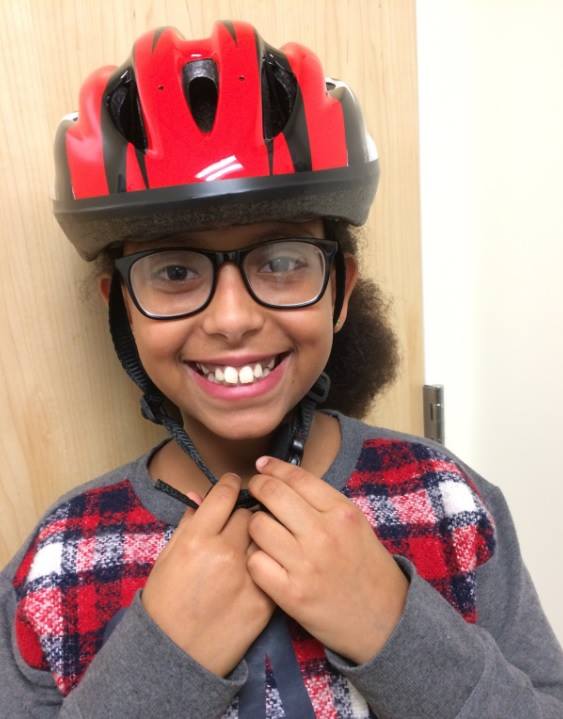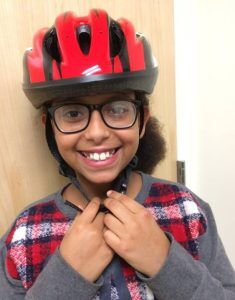 Windsor Street Care Center. Breakstone, White & Gluck also donated 150 bike helmets to the Windsor Street Care Center, which is part of the Cambridge Healthcare Alliance. The medical staff have been giving helmets away throughout the summer to children who need one. This is the third year we have made this donation.
About Breakstone, White & Gluck and our Project KidSafe Campaign
Breakstone, White & Gluck is proud to support cyclists through our Project KidSafe campaign. Since 2013, our attorneys have donated over 10,000 bicycle helmets to children in Boston and across Massachusetts. Our goal is to encourage children to wear helmets every time they ride to prevent head injuries on bicycles. To learn more about our campaign, visit www.bwglaw.com/project-kidsafe/.
---
Photo Credits:
Mattapan on Wheels: Photo taken by Donrick Pond. Courtesy of Mattapan Food and Fitness Coalition Vigorous Youth Facebook page.
Windsor Street Care Center, Cambridge Health Alliance Facebook page.
Read Cambridge Police Department's 2017 National Bike Safety Month announcement.
Breakstone, White & Gluck is pleased to partner with the Cambridge Police Department again to encourage children to wear bicycle helmets during National Bike Safety Month. As part of our Project KidSafe campaign, we recently donated 180 bicycle helmets for Cambridge police officers to give to children who need one.
Over the past four years, Breakstone, White & Gluck and our Project KidSafe campaign have donated more than 10,000 bicycle helmets in Boston, Cambridge, Somerville and other communities. In Cambridge, we have worked with the police department, as well as CYCLE Kids, a non-profit cycling organization which teaches children safe riding and healthy eating here in Massachusetts and across the country.
Bicycle helmets are a critical tool for cyclists. The National Highway Traffic Safety Administration (NHTSA) has reported bicycle helmets are 85-88 percent effective in preventing head and brain injuries. Helmets make all the difference for cyclists, especially young children who are vulnerable to injuries as they learn to ride and grow.
Under Massachusetts law, cyclists 16 years old and younger are required to wear helmets. This has been the law for more than 10 years in Massachusetts, yet many children still ride without one. There are many reasons, from the high cost of helmets to the fact that kids often outgrow them quickly. Also, until you are shown, helmets can be challenging to properly fit.
In Cambridge, cycling and pedestrian safety is a paramount topic. As home to more than 100,000 residents, Harvard University and major pharmaceutical companies, Cambridge has some of the most heavily traveled streets in Massachusetts. Over the past year, the city has seen two cyclists killed in bicycle accidents in Inman Square and Porter Square.
Over the next few weeks, Cambridge Police and the Cambridge Community Development Department are hosting a full line-up of events for National Bike Safety Month. Students began the month with Walk to School Day. Over the next few weeks, older cyclists are invited to stop in at community breakfasts, where there will be bike lights and other giveaways. Need tips on fixing your bike? Two bicycle maintenance workshops will be offered on May 17th, along with a citywide "Bow Tie Bike Ride" on May 20th.