Posts Tagged '"Boston motor vehicle accident lawyers"'

As attorneys, we have represented hundreds of victims of motor vehicle crashes over the past three decades. In recent years, we have seen texting while driving and cell phone use by drivers multiply at an alarming rate, causing a stunning number of injuries and deaths. These injuries are preventable, but each year, drivers continue to reach for their phones and the toll rises.
According to the US Department of Transportation, cell phones are now involved in 1.6 million auto crashes each year, injuring 500,000 people and causing 6,000 deaths. While many states have already passed legislation to reduce distracted driving accidents, some are now considering additional measures, including Massachusetts.
Massachusetts lawmakers passed the Safe Driving Law in 2010, which banned texting while driving. There was no further action until January 2016, when the Massachusetts state Senate passed a bill banning handheld cell phone use. The ban would have allowed drivers to use hands free technology to dial and talk. According to the State House News Service, the Massachusetts House of Representatives gave initial approval to a similar bill but the legislation stalled.
With Governor's Comments, Handheld Cell Phone Debate Returns to the News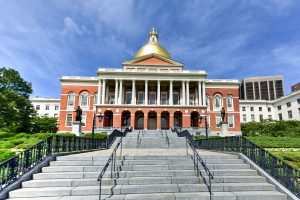 There was no update for several months. Then Governor Charlie Baker spoke in February, indicating he may not support a handheld ban.
"I don't want to get out of the business of making it possible for people to talk to other people when they're driving. Because I think the texting thing is a big problem. I'm not sure I believe that the talking thing is," Baker said during his "Ask the Governor" segment on WGBH Thursday. His comments were published by the State House News Service.
When the show's co-host noted that drivers could use hands-free Bluetooth devices, Baker said:
"So now we're just going to let people who can afford to put a Bluetooth in their new car to have the ability to talk when they're in a car?" Baker responded. "But we're not going to let anybody else? Hmm. Let me think about that one a little."
Following the interview, The Boston Herald called on state lawmakers to resume their work to ban handheld cell phones: "Drivers in Massachusetts have proven that when it comes to using their phones behind the wheel they're incapable of regulating themselves."
When texting while driving was banned in 2010, texting was the major concern for distracted driving, the Herald wrote. Today, more people have smartphones which offer quick access to social media and other apps.
How Widespread is Texting While Driving in Massachusetts?
Critics say enforcement for Massachusetts' texting while driving ban is challenging when drivers can hold their phones to talk, but not for other purposes. Police have worked through some of these issues. According to a Boston Globe analysis, Massachusetts police officers wrote 6,131 tickets in 2015, compared to 1,153 in 2011, the first year of the ban. Overall, between late 2010 and mid-April of 2016 when the analysis was published, 18,383 tickets were issued for texting while driving in Massachusetts.

Drivers under 40 years old received the most tickets and many drivers got caught during Distracted Driving Awareness Month, when many local police departments receive safety grants for enforcement.
Where Proposed Legislation Now Stands in Massachusetts
Massachusetts is one of 46 states which have texting while driving laws. Just 14 states also ban handheld cell phone use, according to the National Conference of State Legislatures. New Hampshire, Vermont and Connecticut are among the early adopters.
Expect to hear more debate about a handheld cell phone ban in Massachusetts at some point in the future. While Governor Baker has voiced reservations, when the 2017-2018 legislative session began in January, the Massachusetts House of Representatives referred legislation for hands-free cell phone devices to the Legislature's Joint Committee on Transportation.
Where to Find Distracted Driving Safety Campaigns and Information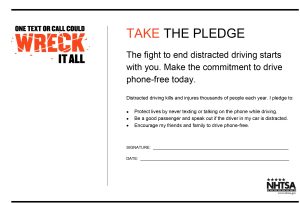 Safety campaigns are critical to preventing distracted driving accidents. There are many out there, offering programs for schools and information online.  One effort is from the Massachusetts Academy of Trial Attorneys (MATA), which brings its "End Distracted Driving" program to high schools. We support this campaign. Two of our partners, Marc L. Breakstone and Ronald E. Gluck, serve on the MATA Board of Governors. Partner David W. White is a long-time member.
Another effort comes from the National Highway Traffic Safety Administration (NHTSA), which offers this pledge which family members can sign to promise each other they will not use a cell phone while driving.
Distracted Driving Prevention and Safety Campaigns:

Distraction.gov: Official U.S. website for distracted driving.

It Can Wait!: AT&T's documentary to stop distracted driving.