Posts Tagged 'boston gypsy cab accidents'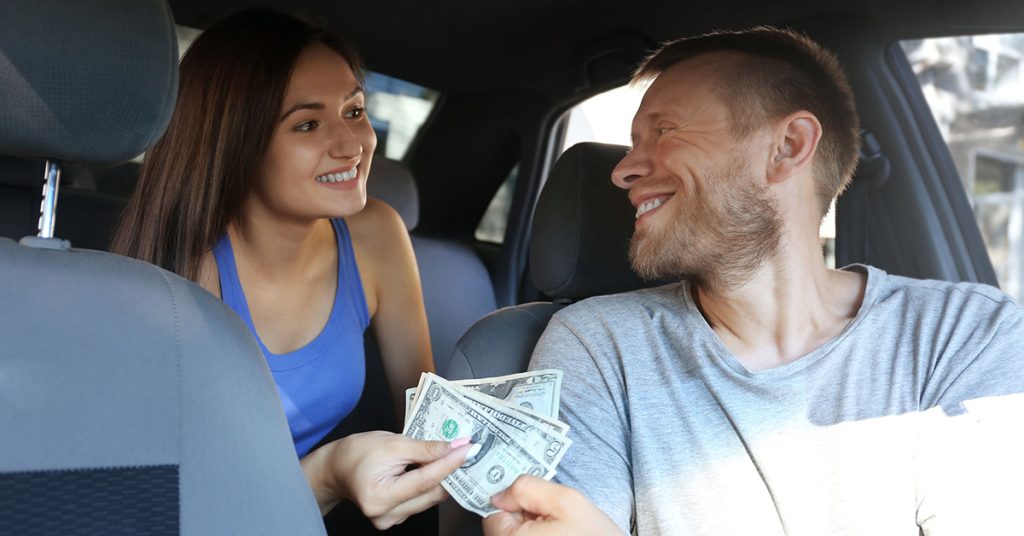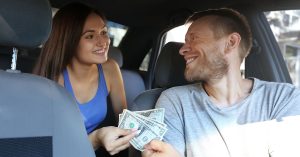 In Massachusetts, you can pay a licensed cab, Uber or Lyft for a ride and expect the driver to carry auto insurance if you are injured. These drivers are required to buy minimum levels of auto insurance under Massachusetts law, which is the way it should be.
But now, two years after Massachusetts began regulating rideshare companies, auto insurance companies are becoming more careful in investigating car crashes to make sure they do not involve "gypsy cabs" or situations where passengers pay a private individual for a ride, even though they are not licensed as a business, taxi or have not met rideshare regulations. Insurance companies are saying passengers are not covered for injuries in these situations, and it's an important warning to consumers.
There is a whole industry of gypsy cab drivers on the roads in wake of the rideshare legislation. They are simply ignoring the regulations and setting up social media pages advertising their services. They may also grow their business by word of mouth and by serving the same passengers they know well. Their prices may undercut other ride services, but there is a huge catch in the bargain: there may be no insurance in case of a car accident.
Gypsy cab drivers can offer cheaper fares for two reasons: they don't buy the proper commercial insurance, and they fail to report their earnings to the state and federal government, so they don't pay taxes.
Don't take a chance! The odds are you will arrive at your destination safely. But the few dollars you save will look like a really poor investment if something goes wrong along the way, and you end up hurt in a car accident.
Please hold your wallet and read our consumer safety tips:
Gas and expenses.  Can you share expenses for a trip? This should not be a problem, as long as everybody is paying their fair share, and nobody is making a profit.
Rethink your carpool. Carpooling is encouraged in our traffic-gridlocked state, especially when traveling during rush hour. But it's not a real carpool if you never drive, and you pay somebody a fee to be their passenger. If you are the driver, you need to make sure your passengers are protected, or you may find yourself without insurance protection! Consider appropriate increases in your personal auto insurance coverage, which we explain later in this article.
Travel by cab, limousine or rideshare. Cabs, limousines, and rideshare vehicles are required to carry auto insurance to cover passengers in Massachusetts. How much coverage varies by type of ride service and by municipality. For example, a cab in Boston may have only $20,000 in basic coverage. But remember: you may have zero protection in gypsy cab situations.
Massachusetts lawmakers did better in passing legislation for rideshare vehicles in 2016, requiring them to carry adequate amounts of coverage when drivers are engaged in a pre-arranged ride. You can read about the required amounts on our Uber accidents web page.  
Review your own auto insurance policy. In Massachusetts, you are required to carry auto insurance for your vehicle. Look at your personal policy or the policy covering other vehicles in your household. You may be able to buy additional coverage which may help if you are injured by a driver in a gypsy cab situation. Buying additional coverage on your own policy can also help if you are injured by any driver who has no auto insurance or does not have an adequate amount to properly compensate you for your injuries. 
Look at the Auto Coverage Selections sheet and call your auto insurance agent. We tell our clients that the most important coverages you can have to protect yourself are underinsured motorist, uninsured motorist, and medical payments coverage. Ask your agent or broker about the cost of raising your optional coverages, and pay what you can afford. Learn more on our Massachusetts auto insurance safety tips page.
Excess coverage actually costs very little over the minimum coverage you are required to carry. Many people are surprised to learn they may be able to increase their coverage for a few dollars each year. This is a good investment for your own protection and for your peace of mind.
College students beware! College students are at high risk for suffering injuries in car accidents involving gypsy cabs. For decades, it has been a common practice for students to pay roommates and friends for rides. But in light of the position insurance companies are taking, it is time to stop paying your friends for anything more than your share of the gas and tolls.
Please consider this warning when you make your holiday travel arrangements in Massachusetts. This affects travelers coming into Logan Airport, South Station and North Station. But also travelers in college areas such as Boston, Cambridge, Framingham, Lowell, Worcester and Springfield and Amherst. 
Call our Boston Car Accident Lawyers – Free Legal Consultation

Breakstone, White & Gluck has over 100 years combined experience successfully recovering compensation for drivers, passengers, cyclists and pedestrians seriously injured by car crashes. Our Boston car accident lawyers are highly experienced at investigating car and truck crashes and have an expert knowledge of Massachusetts auto insurance laws. We handle accidents involving Uber vehicles across the state, from Cape Cod to Boston to Worcester and Western Massachusetts.

If you have been injured, learn your legal rights. For a free consultation, call 800-379-1244 or617-723-7676 or use our contact form.