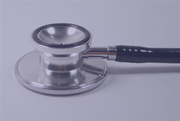 The state is behind schedule for improving its online Physician Profiles system, with data about some doctors who let their licenses lapse or resign as they face discipline still being removed from public view. This makes it harder for consumers to make good decisions about their medical care.
The Massachusetts Board of Registration in Medicine oversees licensing of the state's 34,000 doctors and the Physician Profiles database, which was established in 1996. The database has gained criticism in recent years for its limitations in stories published by The Boston Globe and WBZ-TV.
The board has authority to discipline physicians under 243 CMR (Code of Massachusetts Regulations). After the board receives a complaint against a doctor and holds a hearing, it can take no action or reprimand, censure or order fines, public service and training programs. In the most serious cases, it can suspend a license for a defined period or indefinitely or revoke a license. After license revocation, a Massachusetts doctor can petition for re-instatement after five years or a shorter period if permitted by the board.