Posts Tagged '"birth injuries"'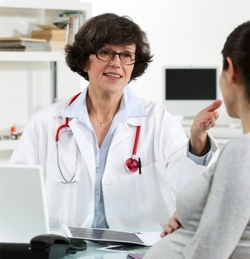 Janssen Pharmaceuticals, a unit of Johnson & Johnson, has been ordered to pay $11 million to a mother who was prescribed Topomax and gave birth to a son with a cleft lip. It is the second recent multi-million dollar verdict involving Topomax, an anti-epilepsy drug.
In this case, Haley Powell's lawyers argued Janssen failed to adequately warn her doctors that Topomax use could lead to birth defects, but said the company had long known. The lawyers stated animal studies as far back as the 1990s showed the risks for birth defects. A jury in the Court of Common Pleas in Philadelphia County awarded the verdict on November 18.
In 2007, a year after Powell began taking Topomax, she gave birth to her son Brayden. Now 5 years old, he faces at least five surgeries before age 21 to repair the defects and nasal deformities it has caused, her lawyers said.
There are 134 Topomax lawsuits pending in Philadelphia. Janssen said it will appeal the Powell verdict along with another one from Oct. 30. On that day, a Philadelphia jury awarded April Czimmer $4.2 million for her son's cleft lip/cleft palate.
About Topomax
Topomax, an anti-epilepsy drug, was approved by the U.S. Food and Drug Administration (FDA) in 1996.
Topomax is still on the market. It was never recalled and is prescribed under the name Topomax. The generic – Topomirate – has been available since 2009.
The FDA has also approved it as a treatment to prevent migraines, but not to take after a migraine has set in.
The FDA has not approved it for these uses, but Topomax has been used experimentally by some doctors to treat psychiatric conditions and side effects of medications to treat psychiatric conditions.
In 2011, the FDA asked Janssen to update the Topomax drug labeling. The labeling now states, "If you take topiramate during pregnancy, there is a higher risk that your baby will develop a cleft lip and/or cleft palate." Read the rest here.
If you are a woman of a child-bearing age and your doctor prescribes Topomax, thoroughly question them about other options. Also do you own research and visit another doctor. If you take the medication, make sure to use proper birth control and be closely monitored.
If your family has suffered a child birth defect as a result of Topomax or other medication, it is important to contact an experienced lawyer as soon as possible. Birth defects may require multiple surgeries over many years. It is important to obtain the right medical treatment as soon as possible.
Related:
J&J's Janssen Loses $11 Million Jury Verdict Over Topomax, Bloomberg
Weeks after GlaxoSmithKline (Glaxo) agreed to pay a large settlement to resolve claims alleging its Paxil antidepressant caused birth defects, hundreds of families nationwide are coming forward with new claims.
In July, Glaxo agreed to pay more than $1 billion to resolve 800 cases in which women who took Paxil during pregnancy had children with birth defects, including heart defects, head and brain injuries, abdominal complications and Persistent Pulmonary Hypertension of the Newborn. The women were never warned not to take the drug while pregnant.
"GlaxoSmithKline knew that when Paxil was taken during pregnancy it created a risk of birth defects," said Ronald Gluck, a Boston product liability lawyer at Breakstone, White & Gluck who is handling Paxil cases.
"Yet, they failed to warn of this fact until it was too late for many mothers. It is important for women who were taking Paxil during pregnancy and whose children suffered birth defects to act now."
Glaxo has set aside $2.4 billion to resolve new claims involving Paxil and its Avandia diabetes drug.
The recent Paxil birth defects settlement followed a Philadelphia case that was tried in fall 2009. In that case, a jury ordered Glaxo to pay $2.5 million in damages to the family of Lyam Kilker, a 3-year-old boy born with a heart defect after his mother took Paxil during pregnancy.
The jury concluded Glaxo, "negligently failed to warn," the doctor treating the boy's mother about Paxil's risks and that the medicine was a, "factual cause" of the child's heart defect.
Paxil has had a widespread impact on families. Some 600 families are waiting to try Paxil birth defect cases in Pennsylvania. There are at least 500 cases in Texas and California attorneys are gathering cases as well.
Paxil has not been the subject of a product recall, but the Food and Drug Administration required Glaxo to add a warning to the antidepressant's label in 2005 following studies linking the drug to birth defects. Specifically, the studies found that women who took Paxil during the first three months of pregnancy were one-and-a-half to two times more likely to have a baby with a birth defect than other women.
If you have a child who has suffered a birth defect as a result of Paxil, it is important to obtain legal advice. Contact Breakstone, White & Gluck today toll-free at 800-379-1244 or visit our website. We can advise you on your rights and options.
Read More