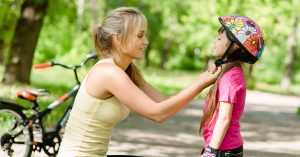 Boston saw 70 degrees in February last week. Naturally, many of us are now ready for Spring. If you are a cyclist or have a child who rides, now is the time to get ready for a safe cycling season.
The attorneys of Breakstone, White & Gluck have long represented cyclists who have been injured by negligent drivers in Massachusetts. We are committed to preventing these bicycle accidents and reducing injuries. In a few weeks, we will begin the 6th year of our Project KidSafe campaign, donating bicycle helmets to children in Boston and other communities. Bike helmets are critical to preventing concussions and traumatic brain injuries. And they are most effective when cyclists start wearing them at an early age with positive reinforcement from parents and other family members.
We will share more on our campaign soon. For now, we have a few bike safety tips from our attorneys and the League of American Bicyclists to help you get ready for a safe cycling season.