Posts Tagged 'Bicycle dooring'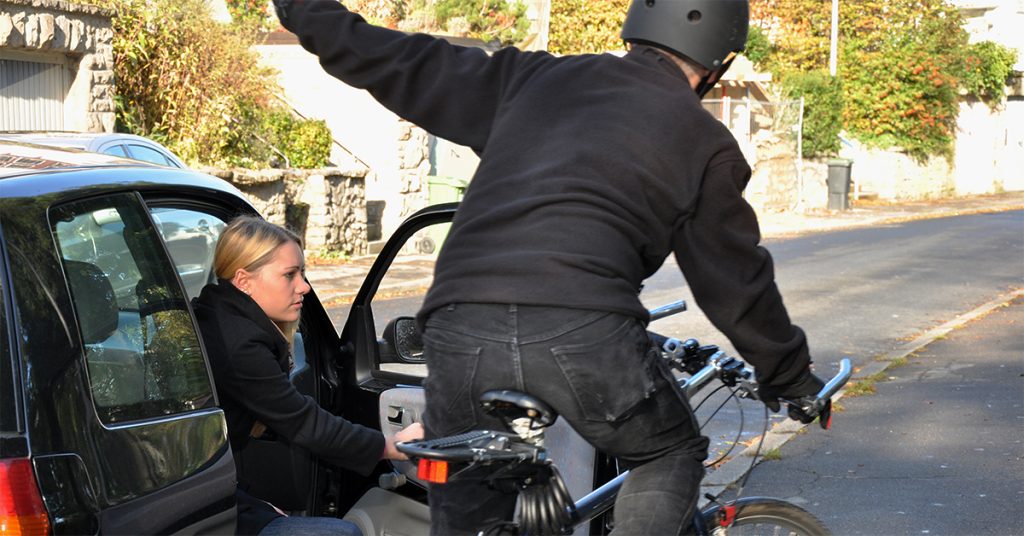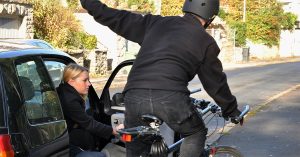 A recent New York Times article on dooring injuries shows the risks to cyclists continue, even after advocacy efforts in Boston and other cities.
At Breakstone, White & Gluck, our attorneys represent cyclists who have been seriously injured in dooring accidents. While many dooring accidents happen in urban areas such as Boston, Cambridge and Somerville, dooring can happen in any community in Massachusetts. When drivers or passengers open doors without checking, cyclists can suffer devastating injuries, including broken bones, facial fractures and head injuries. Dooring crashes can be fatal.
Dooring crashes do not always make the news in Boston. But they are happening, more than any other type of bicycle accident. In fact, in November 2016, The Boston Globe reported cyclists faced a 225 percent higher risk for dooring than any other bicycle accident injury.
The Dutch Reach Moving Across the U.S.
The New York Times published, "The Dutch Reach: a No-Tech Way to Save Bicyclists' Lives," earlier this month. The Dutch Reach takes its name from the Netherlands, where there is a strong culture of safety for cyclists and drivers are taught to closely watch for bikes.
The New York Times interviewed Michael Charney, the Cambridge doctor who campaigned for greater use of the "Dutch Reach" method following the 2016 death of a cyclist in Inman Square.  The 27-year-old woman was killed in a dooring crash. Charney's campaign led the state of Massachusetts to add the "Dutch Reach" method to the state's driver's manual in 2017.
According to the article, Massachusetts and Illinois are now the only two states which have added "Dutch Reach" to the drivers' manuals. Read the page from the Massachusetts driver's manual.
Drivers can commit to drive safer and reduce the number of dooring crashes, according to those interviewed. Watch a video to learn the Dutch Reach method. Keep a colored ribbon or other reminder in your vehicle to help you check.
The Dutch have a great deal of education for drivers. Students actually start learning about road safety at age 10, then move to bikes before getting in a motor vehicle. Drivers typically spend about $2,700 for driver's instruction, sitting for nearly 40 hours of instruction.
While you may not sign up for driver's ed again. But remember that there is education online to help you. Groups such as AAA, AARP or the National Safety Council offer materials to help you avoid collisions. The League of American Bicyclists also offers materials and Bicycle Friendly Driver Training.
Here at Breakstone, White & Gluck, we also want to remind you to put down your cell phone and other distractions. With cyclists and other pedestrians around, it is not safe to reach for your cell phone as soon as you turn off the engine and just step outside without looking. Wait until you step onto the sidewalk and are out of the path of cyclists.
Injured? Free Legal Consultation for Cyclists: 800-379-1244
Breakstone, White & Gluck and our Boston personal injury lawyers specialize in bicycle accident cases. If you have been injured in a dooring accident, our experienced lawyers can represent your best interests, helping you obtain the medical treatment you need and investigating what happened to help ensure the driver is properly cited. For a free legal consultation, contact us at 800-379-1244 or 617-723-7676 or use our contact form.