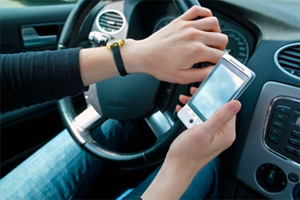 We suggest parents now talk to your children about the rules for getting to and from school safely. No skipping over the hard part: talking about when everyone, parents and children alike, should put down the cell phone.
Walking to School. Encourage your child to use sidewalks and crosswalks with crossing guards or walk signals. Agree on a route with your child and never let them walk alone. Every year, drive or walk the route yourself so you can identify any problems.
Bicycling. Make sure your child wears a helmet – it's the law and it's common sense. While your child has many of the same rights as a driver, remind them to take it slow in parking lots or and when passing cars. They should learn to make eye contact with drivers in their vicinity–that way they can read the intention of the driver more clearly. Read about Massachusetts law for bicyclists.