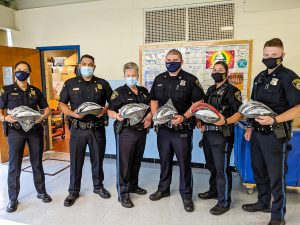 Breakstone, White & Gluck recently had the opportunity to contribute to a very worthwhile bike safety donation with the Framingham Public Schools. With COVID-19 driving a space shortage on school buses, the school system decided to buy 100 bicycles to help middle school students who needed the most help getting to school.
If you ride a bike, you know you must wear a helmet to protect yourself against head injuries. Well, Breakstone, White & Gluck had helmets and we were pleased to donate 100 bicycle helmets to students as part of our Project KidSafe campaign.
This donation began with a school counselor who noticed a student did not have a bus seat and this was causing issues with their attendance. An assistant superintendent asked if other students were facing the same problem. The answer was yes.