Swimming Pool Safety for Families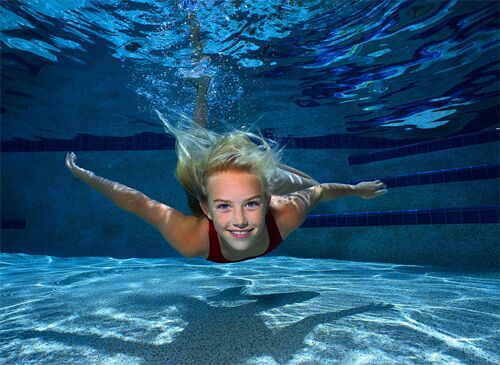 Many of us will spend the last few weeks of summer by the pool, with family and friends, at a slower pace. Relax and enjoy it, but also remember you have responsibilities if young children are around the pool. When a child is left unsupervised, tragedies can happen quickly, sometimes within seconds. In fact, a child who is submerged under water can lose consciousness within just two minutes. Within four to six minutes, permanent brain injury can occur.
This happens too often. Last summer, nearly 140 children in the U.S. died in
swimming pool drownings
between Memorial Day and Labor Day, according to Consumer Product Safety Commission (CPSC) figures. Another 170 children suffered near-fatal incidents in pools or spas. All the children were 15 and under.
Swimming pool drownings are preventable. If parents, family and friends at the pool work together, you can keep swimming a safe and fun experience for young children.
Our injury attorneys share a few safety reminders:
Watch Young Children. Never leave your child alone in the water or near the water. That includes kiddie pools. At the pool, set aside all distractions: your cell phone, magazines and engaging conversation.
Take a Break from Distraction. If you become distracted or fatigued while watching your child, take a break. Ask them to come out of the pool for a little while.
Swim with your Child. Practice "touch supervision" with young children and keep them within reach at all times. As your child gets older, enroll them in swimming lessons. Make a point to get in the pool with them regularly. You can evaluate their strength as a swimmer best from the water and show them how to handle the water around other children.
Swim with a Buddy. Make sure your child knows they must always swim with someone else.
Lifejackets and Floats. Flotation tubes and rafts are not intended to support your children. To give your child extra protection, explore the U.S. Coast Guard website for information on personal flotation devices.
Lifeguards. At community pools, take note of the lifeguard stations and ask how many lifeguards are on-site. But do not rely on the lifeguards. Watch your own children.
Explain the Safety Rules to Your Child. Explain the rules of pool safety often to your child so they understand your priority is to keep them safe.
Not a Parent? If you are not a parent, listen to what your friends or relatives are telling their children. Be aware of their concerns and try to help create a safe pool environment.

About Breakstone, White & Gluck
The
Boston personal injury lawyers
at Breakstone, White & Gluck have over 85 years combined experience handling swimming pool accidents. If you or a loved one has been injured, it is important to learn your rights. For a free legal consultation, call us at 800-379-1244 or 617-723-7676 or use our contact form.