Surgical Malpractice Lawsuit Alleges Boston Neurosurgeon Used the Wrong Dye During Spine Procedure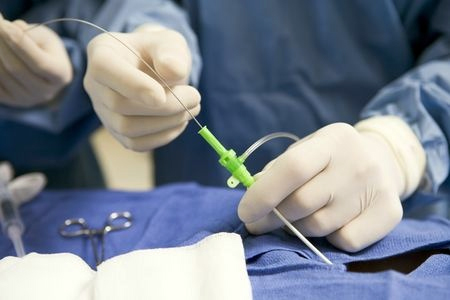 Two brothers filed a medical malpractice lawsuit against a Boston hospital last month, alleging their mother was killed because a neurosurgeon used the wrong dye during a spine procedure.
This is one of two serious cases which prompted a Medicare inquiry in February, according to a Boston Globe report. The other came in January, when a patient suffered an embolism, heart attack and severe brain damage after a resident removed his intravenous tube without elevating his feet.
The media report comes as hospital safety and health costs are being closely watched here in Massachusetts:
A few reports from August:
The Department of Public Health's new tracking system reported a 70 percent increase in serious medical errors at acute-care hospitals in 2013. One of the biggest increases was in surgical malpractice cases where doctors operated on the wrong body part.
Health insurance rates will increase 3.1 percent in 2015, more than this year because of administrative costs associated with implementing the federal Affordable Care Act.
August also marked two years since Massachusetts adopted a health care cost containment law, forecast to save $200 billion over 15 years. Massachusetts passed the law in part to address health care costs associated passage of the mandatory health insurance law passed here in 2006, the first in the nation.
One measure of the 2012 law was a new 180-day cooling off period for patients and families who want to file medical malpractice lawsuits. Hospitals and physicians are given time to apologize without legal repercussions and to negotiate a settlement.
But the law did not prevent a lawsuit in the case of a 74-year-old Watertown woman who died last November, the day after her surgery at Tufts Medical Center. Her sons filed the lawsuit against the hospital, 12 pharmacists, nurses and surgeons.
The Boston Globe reported Tufts Medical Center had no comment on the surgical malpractice lawsuit, which is pending. But regulators who investigated the case reported a neurosurgeon treating the woman for back pain requested a special dye to test the location of tubing which had been placed into her spine.
When the pharmacy did not have the right dye, they replaced it with another type, MD-76. The surgeon checked the dye label, hospital officials say, and injected it twice, even though its label read, "not for intrathecal use." This means do inject it in the spine.
The Boston Globe quoted experts who called this a form of "cognitive bias," when a person sees what they expect to see rather than what is actually there.
Tufts Medical Center Implements Changes
According to the The Boston Globe, Tufts Medical Center now requires nurses to submit detailed written medication orders to pharmacists. It has also implemented a new rule requiring two staff members to remove intravenous tubes and use a checklist that includes proper positioning of the patient.
Related:
Surgical Error at Tufts Prompts Widespread Changes, The Boston Globe.
Insurance Rates Will Increase for Small Business, The Boston Globe.

About Breakstone, White & Gluck
The Boston medical malpractice lawyers at Breakstone, White & Gluck have represented patients who have suffered serious injury and wrongful death as a result of medical errors, surgical malpractice, failure to diagnose illness and other medical mistakes. If you have been injured, it is important to learn your rights. For a free legal consultation, contact us at 800-379-1244 or 617-723-7676 or use our contact form.