Child Passenger Safety Week Highlights Need to Protect Children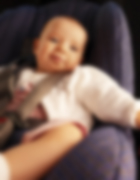 To parents, there is nothing more important than their children's safety. In the car, safety starts with child passenger safety seats.
This week, the National Highway Traffic Safety Administration is observing Child Passenger Safety Week. This weekend is National Seat Check Saturday, an opportunity for parents to have their child's safety seat inspected free of charge.
Motor vehicle accidents are the leading cause of death among children in the United States, according to the Centers for Disease Control and Prevention (CDC). Child passenger safety seats have been shown to reduce these deaths. For infants, child safety seats result in a 71 percent reduction in motor vehicle accident deaths.
All 50 states have child passenger protection laws. Violations are a primary offense in Massachusetts and 47 other states, meaning police can stop drivers solely for non-compliance. In Colorado and Nevada, child passenger safety violations are a secondary offense.
In Massachusetts, children must travel in a federally approved child passenger safety seat restraint until they are 8 years old or over 4'9″ tall.
Parents often use child safety seats incorrectly. In one study observing nearly 3,500 child safety seats, 72 percent were misused, according to the CDC. This increases the chance for motor vehicle accident injuries and deaths.
Massachusetts parents can ensure their child safety seat is properly fastened on Saturday, when police departments and not-for-profit organizations will provide free checks.
If you are a parent of a young child, click here to find an inspection station near you.
Click here for information on the Enhanced Child Passenger Safety Law in Massachusetts.

The Boston motor vehicle accident lawyers at Breakstone, White & Gluck specialize in cases involving traffic accidents, personal injuries and wrongful death. We handle cases throughout Massachusetts, from Boston and Cambridge to Cape Cod and Worcester. If you have been injured, learn your rights. Contact us today for a free legal consultation at 800-379-1244 or use our contact form.