Attorney David W. White Interviewed About Future of Civil Lawsuits Following Aaron Hernandez Suicide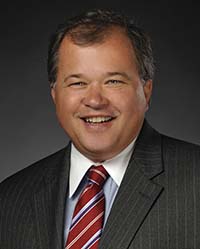 The Metro news website interviewed Attorney David W. White and other legal experts in the wake of Aaron Hernandez' suicide at Souza Baranowski Correctional Center in Shirley, Massachusetts this week. Hernandez, a former New England Patriot who once received a $40 million contract extension for five years, had been serving a life sentence in the 2013 murder of Odin Lloyd. As prosecutors prepared the Odin Lloyd case, they also charged Hernandez with a double murder in Boston in 2012. Hernandez was acquitted on the Boston murder charges just last week in Suffolk Superior Court. As he headed back to prison, his lawyer spoke about hopes for appealing the Odin Lloyd conviction and seeing Hernandez walk free someday.
But Hernandez apparently had no plans for appeal. Come Wednesday morning, he was found hanging from a bed sheet in his cell at the Shirley prison. The state medical examiner concluded the cause of death was suicide by asphyxia from hanging. The football player's brain will be sent to Boston University researchers who are studying CTE, or Chronic Traumatic Encephalopathy, a progressive degenerative disease of the brain which can only be diagnosed after death. It has been found in other football players.
The suicide changes everything for Odin Lloyd's family, who was pursuing a wrongful death lawsuit against Hernandez.
During a 2015 trial, Hernandez had been convicted of the first degree murder of Lloyd. Hernandez had an automatic right to appeal to the state's highest court, the Supreme Judicial Court, but had not completed that appeal. Massachusetts follows a legal doctrine known as abatement ab inito. If someone dies after a conviction but before their appeal is complete, the person's legal records and convictions are null and void.
"Now that the conviction will be vacated, the family of Odin Lloyd has lost their collateral estoppel claim and they will have to start from scratch to prove he is guilty," White said in the Metro interview.
Hernandez appeared to have a bright future with the Patriots, then came June 26, 2013. Police arrested him at his North Attleborough home in connection with the murder of Odin Lloyd, a semi-professional football player who had been dating the sister of Hernandez' fiancee. Less than two hours later, Hernandez was released by the New England Patriots, who had signed him to the $40 million five-year contract extension the previous summer. The contract included a $12.5 million signing bonus. On August 27, 2012, The Boston Globe predicted, "The Patriots are going to have the tight end of duo of Rob Gronkowski and Aaron Hernandez at least through the 2018 season."
Read the article in the Metro (April 19, 2017).
About Breakstone, White & Gluck
The Boston lawyers at Breakstone, White & Gluck have over 100 years combined experience representing those who have been injured or killed by negligence. If you have been injured or have lost a loved one due to wrongful death, learn your rights for seeking compensation. For a free legal consultation, contact our attorneys at 800-379-1244 or 617-723-7676 or use our contact form.