Medical Malpractice Lawsuits May Be Reduced Under New Programs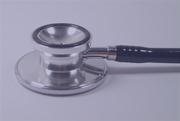 Seven Massachusetts hospitals have announced a plan to start a new initiative to increase reporting of medical mistakes and cut down on medical malpractice lawsuits.
The "Road Map to Reform" plan for the test hospitals calls for doctors and nurses to take the unusual step of fully disclosing medical mistakes to patients and apologize. Three large insurers and a medical group have donated about $1 million to underwrite the initial work. The plan was developed by a coalition of physician, hospital and patient groups, which included the Massachusetts Medical Society, the state's largest physician group. Legislation has also been proposed to assist the effort.
"This program appears to be a first step towards fair compensation of injured patients. However, the devil is in the details, and the foremost concern is that patient's rights must be preserved," said Massachusetts medical malpractice lawyer Marc Breakstone.
The test hospitals include Beth Israel Deaconess Medical Center in Boston, Beth Israel Deaconess Hospital-Needham, Beth Israel Deaconess Hospital-Milton, Baystate Medical Center in Springfield, Baystate Franklin Medical Center in Greenfield, Baystate Mary Lane Hospital in Ware, and Massachusetts General Hospital. The plan is expected to be implemented statewide over the next several years.
Here is how the program will work: any medical professional can report a suspected medical error. The hospital will conduct a "root cause analysis" to determine if caregivers or hospital policy or systems were fault. If caregivers are to blame, they will apologize and the hospital and medical malpractice insurers will determine the amount of compensation.
Patients will be encouraged to hire a medical malpractice lawyer during negotiations with the hospital to evaluate whether a compensation offer is fair.
The Massachusetts coalition developed the plan with a $300,000 federal grant. It is based on a plan adopted by the University of Michigan Health System 10 years ago. The Michigan plan reduced the number of medical malpractice lawsuits in half each month and the time to resolve all claims fell from one year and four months to less than a year, according to a 2010 study published in the Annals of Internal Medicine.
The coalition is pushing for legislation to help implement the changes. Changes include a six-month mandatory "cooling-off period" after a medical error occurs before a patient can file a medical malpractice lawsuit. The coalition also wants to make physician apologies inadmissible in the event of a medical malpractice lawsuit.
Attorney Marc Breakstone noted that apologies are already inadmissible in court, so legislation must be carefully crafted to avoid limiting relevant evidence. "A doctor should not be permitted to say that he or she made a mistake, explain the mistake, then immunize the confession with an 'I'm sorry' at the end of the discussion." He added, "Other changes in the legislation need to be studied carefully."
Currently, settlements which involve a physician mistake attributed to hospital policy become part of the physician's public record. One part of the proposed legislation would shield doctors from blame on their public records for medical mistakes attributed to hospital policy, though the medical mistake would remain public through the Department of Public Health.
But in cases where a physician is at fault, settlements would become part of the physician's public record with the Massachusetts Board of Registration in Medicine and the National Practitioner Data Bank.
In addition to the Massachusetts Medical Society, the coalition involved in Baystate Health in Springfield, the Massachusetts Coalition for the Prevention of Medical Errors, and the Massachusetts Hospital Association.
Related:
Massachusetts Hospitals Promise Openness, Apologies, The Boston Globe
Check Your Doctor's Safety Record Online

The Massachusetts medical malpractice lawyers at Breakstone, White & Gluck of Boston are experienced in handling cases involving surgical malpractice, ambulance malpractice and medication errors. If you have been injured, it is important to learn your rights. For a free legal consultation, contact us today at 800-379-1244 or 617-723-7676 or use our contact form.