Medical Malpractice, Alarm Fatigue Now Getting FDA Focus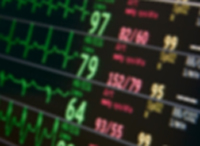 The Food and Drug Administration (FDA) and the Joint Commission are looking to prevent cases of alarm fatigue, a type of medical negligence in which doctors, nurses and staff fail to respond to medical alarms, reported The Boston Globe.
In September 2011, the Globe reported that between January 2005 and June 2010, at least 216 deaths nationwide were linked to alarms on patient monitors that track heart function, breathing and other vital signs. At least 119 other patients have died since 2005 in cases involving warning signs on ventilators.
In many cases, doctors, nurses and other medical professionals failed to respond because of so-called "alarm fatigue," a state where they had grown desensitized to the numerous alarms they heard on a hourly and daily basis, many often false. In some cases, nurses and staff have turned the medical alarm off or the volume down.
The FDA, which is responsible for reviewing medical devices, is now providing its reviewers training on alarm standards and safety, the Globe reported today. The reviewers evaluate 4,000 applications per year from manufacturers. An FDA official told the Globe he wants to make sure new products which are approved are fundamental to patient care and track what a company claims.
The Joint Commission, the national organization that accredits hospitals, has also made preventing this form of medical negligence a top priority. The commission drafted a national patient safety goal on alarm management last year. The commission's advisers want more specific recommendations. The organization plans to survey 4,500 hospitals and 1,000 long-term facilities to develop those more detailed recommendations to prevent this medical negligence.
Several Massachusetts hospitals are attempting to implement patient safety changes on their own after being subject to medical malpractice lawsuits in alarm fatigue cases.
After settling a medical malpractice lawsuit in April 2011, Massachusetts General Hospital in Boston disabled the off switches on 1,100 cardiac monitors, installed alarm speakers and educated nurses about alarm fatigue.
UMass Memorial Medical Center in Worcester saw two wrongful deaths over four years due to failure to respond to patient alarms, according to the Globe in September 2011. The hospital responded by holding monthly drills for medical staff, arranging for seminars for hospital nurses and started sending low-battery warnings to nurses' cell phones and pagers for life-threatening changes in patient conditions.
Related:

The Boston medical malpractice lawyers at Breakstone, White & Gluck are experienced in handling negligence claims at Massachusetts hospitals, including in Boston, Cambridge, Quincy and Worcester. We have over 80 years combined experience and have handled cases involving medical errors, failure to diagnose cancer and other illness, surgical malpractice, birth injuries and paramedic and EMT malpractice. If you have been injured during medical care, it is important to learn your legal rights. For a free legal consultation, contact us today at 800-379-1244 or 617-723-7676. You can also use our contact form.