Massachusetts Health Care Consumers and Patients Have Legal Rights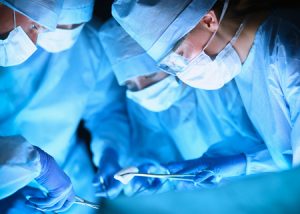 As The Boston Globe continues to report on the unsafe practice of concurrent surgeries, we want to remind patients and health care consumers that you have legal rights when you seek medical treatment.
In 2015, The Boston Globe Spotlight Team reported on the practice of concurrent, overlapping surgeries at hospitals in Massachusetts and across the country. Concurrent surgery occurs when a surgeon has one patient still in surgery and starts a procedure on another patient. Patients were not informed of the practice.
This month, the U.S. Senate Finance Committee urged hospitals to clearly prohibit the practice.
Whether you have surgery planned or not, now is a good time to review your legal rights as a Massachusetts patient.
Research your doctor online. In Massachusetts, you can research your doctor's professional history in the Physician's Profile database on the Massachusetts Board of Registration's website. This database will answer questions such as:
How long the physician has been licensed in Massachusetts.
Whether the physician has made a medical malpractice payment in the past 10 years.
Whether the physician has had any criminal convictions in the past 10 years.
Whether the physician has been subject to hospital or board discipline.
To learn more, we invite you to read our article: "Do You Know Your Doctor's Safety Record? Find Out Now."
Massachusetts Patients' Bill of Rights. Massachusetts General Law c. 111, Sec. 70E details the Patients' Bill of Rights. As a patient, your rights include the right to participate in the development and implementation of your plan of care and to have a patient advocate with you during treatment. If you are having surgery, we encourage you to bring a patient advocate to take notes and assert your patient rights when needed.
To learn more, we invite you to read our article: "Preventing Medical Errors."
Your Right to Your Medical Records. Under Massachusetts Law, you have a right to your medical records. Many physicians' offices will now provide these records online. If you are treated at a hospital, look for the hospital's website page for its medical records or health information office. This page will explain the rules for requesting medical records and fees charged.
To learn more, we invite you to read our article: "Getting Your Medical Records."
Concurrent Surgeries. If you are having surgery, you have the right to ask the hospital or medical facility if it uses the practice of concurrent surgeries and if you will be treated by a physician who is responsible for one or more surgeries at the same time.
About Breakstone, White & Gluck
The Boston medical malpractice lawyers at Breakstone, White & Gluck have over 100 years combined experience handling personal injury and medical malpractice cases at Massachusetts hospitals. Our lawyers have obtained multi-million dollar settlements for patients who have been seriously injured or killed by surgical malpractice and medical errors.
If you have been injured, it is important to learn your rights. For a free legal consultation, contact us at 800-379-1244 or 617-723-7676 or use our contact form.