Medical Malpractice Payments, Criminal Convictions Missing From Massachusetts Physician Database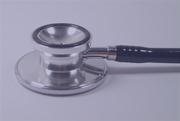 The state is behind schedule for improving its online Physician Profiles system, with data about some doctors who let their licenses lapse or resign as they face discipline still being removed from public view. This makes it harder for consumers to make good decisions about their medical care.
The Massachusetts Board of Registration in Medicine oversees licensing of the state's 34,000 doctors and the Physician Profiles database, which was established in 1996. The database has gained criticism in recent years for its limitations in stories published by The Boston Globe and WBZ-TV.
The board has authority to discipline physicians under 243 CMR (Code of Massachusetts Regulations). After the board receives a complaint against a doctor and holds a hearing, it can take no action or reprimand, censure or order fines, public service and training programs. In the most serious cases, it can suspend a license for a defined period or indefinitely or revoke a license. After license revocation, a Massachusetts doctor can petition for re-instatement after five years or a shorter period if permitted by the board.
In March 2012, The Boston Globe published a story highlighting short falls of the Physician Profiles database, including that information on dozens of criminal convictions by Massachusetts doctors was not reported. Additionally, the database does not include information on malpractice payments more than 10 years old. This translated into more than 700 disciplinary actions and 2,984 malpractice payments made between 1990 and 2001 being unavailable to the public, according to the Globe.
Massachusetts is one of three states that take down physician online profiles when doctors lose or do not renew their licenses. It is one of only four states that remove disciplinary and medical malpractice actions after 10 years.
Some of Our Medical Malpractice Case Results:
Paramedic Negligence – Failure to Treat Infant with Febrile Seizures: $10,200,000
Medical Malpractice – Anesthesia Complications, Severe Infant Brain Injury: $7,500,000
Medical Malpractice – Ovarian Cancer, Wrongful Death: $3,000,000
The Boston medical malpractice lawyers at Breakstone, White & Gluck have over 85 years combined experience representing clients injured under the care of doctors, nurses and pharmacists. If you have been injured, learn your rights. For a free legal consultation, contact us at 800-379-1244 or 617-723-7676 or use our contact form.