Massachusetts Hospitals See Surge in Medical Errors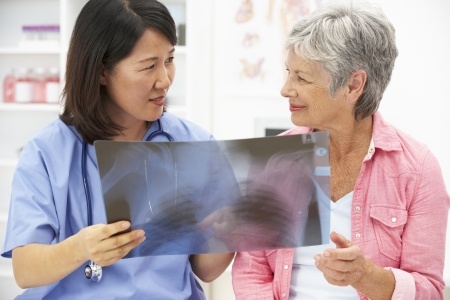 Despite years of patient safety initiatives, reports of serious medical errors at Massachusetts hospitals are rising rapidly.
In 2013, Massachusetts acute-care hospitals reported 753 serious medical errors and other patient injuries, according to The Boston Globe. This was an alarming 70 percent increase from the previous year. Other hospitals, including those providing psychiatric and rehabilitative care, saw a 60 percent increase from 2012.
Some say the reason may be broader reporting requirements from the state. Since 2008, hospitals have been required to notify the state Department of Public Health about serious reportable events. In addition, the Department of Public Health now has a computerized system for reporting, a change from when medical errors were reported by fax.
In the past, hospitals had to report incidents which left a patient with a "serious disability."
In 2012, the term became "serious injury" and it has new categories, including if a patient dies or suffers serious injury if a medical professional fails to communicate test results.
State officials say the new requirements have been fully implemented. That means the conversation should move on to safety and preventing medical malpractice.
There were very serious injuries reported in 2013 and these are the areas which saw the largest increases:
Patients who underwent a procedure on the wrong body part
Patients who were burned in an operative room fire or by a heating pack
Patients who were exposed to contaminated drugs or improperly sterilized equipment
Massachusetts is working to reform medical malpractice along with many other states and the federal government. In 2012, the state passed a health care cost containment bill. The goal of the bill was to save the state $200 billion in health care costs over the next 15 years. Measures included $135 million in grants to help community hospitals adopt electronic medical records and a 182-day cooling off period for injured patients to negotiate out-of-court with hospitals and physicians.
A few months earlier, some Massachusetts hospitals had also joined a plan which would allow doctors to apologize to patients for medical errors and work to settle malpractice claims out of court. It was based on a model developed by the University of Michigan Health System which was credited with reducing the number of lawsuits.
Our Resources for Patients
Our lawyers have over 100 years combined experience handling medical malpractice and personal injury claims. Please view our patient safety resources.

About Breakstone, White & Gluck
The Boston medical malpractice lawyers at Breakstone, White & Gluck have represented patients who have suffered serious injury and wrongful death as a result of medical errors, surgical errors, failure to diagnose illness and other medical mistakes. If you have been injured, it is important to learn your rights. For a free legal consultation, contact us at 800-379-1244 or 617-723-7676 or use our contact form.