Health Care Costs Rising, But Still No Website for Massachusetts Consumers to Compare Provider Costs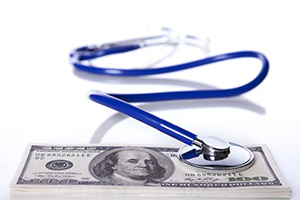 State officials have not lived up to mandates to maintain a website for consumers to compare pricing for medical procedures and doctor's visits.
The Boston Globe detailed the problems with the website development this week. Meanwhile, the state's Health Policy Commission recently released its "2015 Cost Trends Report." The report noted less competition is driving rising health care costs, not higher quality care or other common measures of value.
Attorney David White, consumer advocate, said, "It is unfortunate that the Commonwealth is failing to get basic information to consumers. Health care costs vary so significantly from provider to provider. Consumers need every bit of help they can get to reduce the costs of care."
White also said, "A very serious issue is how steeply costs vary between facilities for the same procedures. The report demonstrates that the fancy, expensive hospitals do not, on average, deliver significantly better care."
The Website
The state's health care reform law of 2006 required a website be established to inform the public about health care cost and quality of care. The website was also included in 2012 legislation. While there have been websites launched, no website is currently available.
As a result, consumers have no central resource to research the costs of a medical procedure or a doctor's visit at different medical facilities. Pricing cannot be a factor in their decision-making process. The state's Center for Health Information and Analysis is still deciding what information to include in the website, The Globe reported.
What Consumers Can Do
Many consumers can access some pricing information through websites developed by their health care plans. Contact your health insurance company by telephone if you cannot find your plan's site. Insurers were required to launch websites by the state, but only members can access these databases, which may be limited. Even the Massachusetts Association of Health Plans supports a state-run website to validate the information.
Consumers should also be able to contact a hospital or doctor's office and request pricing in advance. This will take longer than simply searching a website, but it may be worth your time if you are scheduling a medical procedure or tests. Prices and the quality of care vary widely. For example, maternity care for low-risk pregnancies can cost $9,722 some hospitals compared to $18,500 at Massachusetts General Hospital in Boston.
"You have the right to find out what your procedures will cost," Attorney White said. "Be an advocate for yourself: Ask to see the price list that the doctors and hospitals are required to provide."
Read more in the "2015 Cost Trends Report" and The Boston Globe.
About Breakstone, White & Gluck
The Boston personal injury lawyers at Breakstone, White & Gluck have over 100 years combined experience representing individuals who have been injured by medical malpractice and surgical malpractice. If you have been injured, it is important to learn your rights. For a free legal consultation, contact us today at 800-379-1244 or 617-723-7676 or use our contact form.