Maclaren Recalls One Million Strollers–Defective Product May Cause Amputation Injuries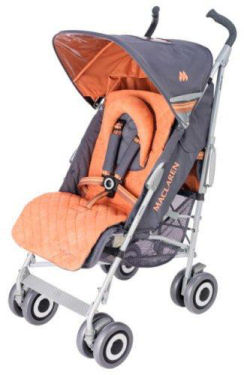 The U.S. Consumer Product Safety Commission has announced a recall of over one million stroller manufactured by Maclaren. The concern: The defective product may cause personal injury to the child riding in the stroller. At least 15 serious injuries have been reported, and 12 of these have been fingertip amputations.
The recall affects all Maclaren strollers manufactured since 1999, including all single and double strollers. They popular baby strollers have been sold at Target, Babies "R" Us and other mass merchandisers.
Parents should immediately stop using the strollers and obtain a free repair kit from the manufacturer.
For additional information, contact Maclaren USA toll-free at (877) 688-2326 between 8 a.m. and 5 p.m. ET Monday through Friday or visit the firm's Web site at www.maclaren.us/.
Here is a link to the recall notice. You can also search for information on the Consumer Product Safety Commission (CPSC) website.
David White, a product liability attorney at the Boston firm Breakstone, White & Gluck, PC, said, "Unfortunately, we are familiar with this type of product defect. Obviously a manufacturer of baby products must anticipate injuries that can come from pinch points from hinges and other moving parts. They must be extraordinarily careful to prevent injuries from their products."
As reported in Time Magazine: "This is a very serious hazard," says Scott Wilson, spokesperson for the CPSC. "We know child behavior, we know kids like to explore and sometimes put their fingers in places where they shouldn't be. But finger amputations that result from using a product that parents expect to be safe is unacceptable."
If Your Child Has Been Injured by A Defective Baby Stroller or Other Defective Product
If you or a loved one has been injured by a defective product, there are important steps you should take. First, obviously, seek appropriate medical treatment. Next, it is critical that you preserve the physical evidence–the product involved–without taking it apart or making any other changes. You should then seek assistance from an experienced product liability lawyer. For additional information, see our web page on Product Liability.
The experienced lawyers at Breakstone, White & Gluck can help you answer any questions you have about injuries caused by defective and dangerous products. Please call us, toll free, for a free consultation: 800-379-1244.