Honda Motor Co. Fined $70 Million for Failure to Report Injuries and Deaths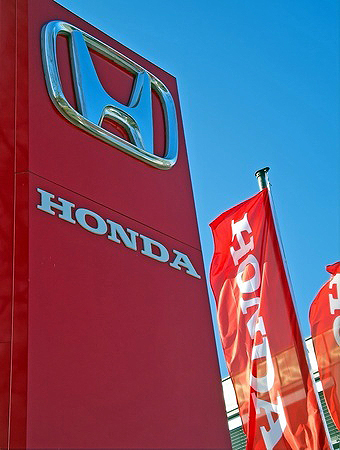 Last week we learned the National Highway Traffic Safety Administration (NHTSA) issued Honda Motor Co. two safety fines totaling $70 million. The fines were announced last week but had been issued before the New Year. These are the largest penalties the NHTSA could impose. With them, automakers finish the year paying $126 million in civil penalties, the most ever for one year. The amount also exceeds the total amount collected in all 43 years of the NHTSA's operation.
Honda's Fines
Honda was fined $35 million for failure to report submit early warning reports (EWR reports) identifying potential or actually safety issues. The company failed to report 1,729 death and injury claims between 2003 and 2014.
Honda was fined a second $35 million for failure to report certain warranty claims and claims related to its customer satisfaction campaigns, in which a manufacturer quietly agrees to fix defects on cars even beyond the normal warranty period.
Honda was ordered to submit injury reports as part of the NHTSA's investigation on defective Takata airbags last year. Some of the drivers who died as a result of the Takata airbag defects were driving Honda vehicles. The airbag defects are linked to at least five deaths and dozens of injuries in the U.S. Automakers have recalled nearly 14 million cars with these airbags worldwide. Takata, a Japanese company, has limited its recalls to Florida, Hawaii and other warm weather states, despite pressure from the NHTSA to expand the recall nationwide.
Other Companies Which Were Fined
Among the companies the NHTSA fined last year: Gwinnett Place Nissan, Ferrari S.p.A. and Ferrari North America, Chapman Chevrolet LLC, Hyundai Motor America, General Motors Company and Prevost and Southern Honda Powersports.
Then of course there was General Motors, which was fined $35 million for how it handled a recall of more than 2 million vehicles with ignition switch problems. It also paid a separate $441,000 fine for failure to fully respond to a special order by a specified due date.
Toyota is not on the list of companies which paid civil penalties in 2014. But it paid the U.S. government a $1.2 billion criminal fine for it actions during a safety investigation.
Proposed Safety Changes for 2015
In the New Year, the U.S. Department of Transportation and NHTSA are proposing to increase the maximum fine for auto safety violations from $35 million to $300 million. The agencies also want the NHTSA to have additional authority to compel companies to recall unsafe products.
Related:
U.S. Department of Transportation Fines Honda $70 Million for Failing to Comply with Laws That Safeguard the Public, National Highway Traffic Safety Administration.

About Breakstone, White & Gluck
The Boston product liability lawyers at Breakstone, White & Gluck have over 100 years combined experience representing clients who have been seriously injured. Our lawyers have handled complex cases involving car accidents caused by defective motor vehicles and parts. If you have been injured, it is important to learn your rights. For a free legal consultation, contact us at 800-379-1244 or 617-723-7676 or use our contact form.