Halloween Safety and a Warning About One Candy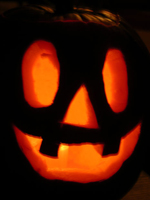 Halloween is a much-anticipated night for children across Massachusetts, who are excited about dressing up as ghosts and goblins, going trick-or-treating and attending costume parties. Parents have a responsibility to protect children by talking to them beforehand about appropriate behavior and dangers to avoid. Here, the Massachusetts personal injury attorneys at Breakstone, White & Gluck of Boston offer tips to help parents and all adults keep the Halloween experience safe and fun for our youth:
Never let young children go trick-or-treating without adult supervision.
Take children for a test run of the trick-or-treat walking route during daytime hours.
Remind children to look both ways before crossing the street and to utilize crosswalks when possible.
Parents and children should always walk on sidewalks.
Children should carry flashlights or glow sticks and wear reflective tape.
Watch out for trick-or-treaters! Drive below the speed limit in residential areas and do not pass stopped vehicles in the roadway.
Inspect treats before consumption. Discard all homemade goods and candy that poses a choking hazard.
At your home, leave candles, pumpkins and lanterns in a place where no one can trip and injure themselves.
Make sure costumes are flame-resistant and will not cause children to fall or trip.
Click here for information on safe costumes from the Consumer Product Safety Commission.
A New Warning About One Type of Halloween Candy
A new government warning issued this week caught many by surprise as families prepare for Halloween. The Food and Drug Administration (FDA) reported there is a link between black licorice and an irregular hearth rhythm. If you're 40 or older, eating two ounces of black licorice a day for at least two weeks could land you in the hospital with an irregular heart rhythm or arrhythmia.
The FDA says black licorice contains the compound glyrrhizin, which can cause the body's potassium levels to fall. This can trigger abnormal heart rhythms, high blood pressure, edema, lethargy and congestive heart failure.
The good news? Licorice lovers can enjoy their candy in moderation. And if you have ever enjoyed too much licorice and experienced health problems, they are unlikely to reoccur unless you once again eat more than the recommended licorice limit. The FDA says all health complications end when black licorice consumption stops.
Click here for more information about the FDA's Oct. 25, 2011 warning about black licorice.

The Boston personal injury lawyers at Breakstone, White & Gluck promote safety through education. We specialize in handling cases involving car accidents, pedestrian accidents, bicycle accidents, dog bites and other injuries. We handle injury cases throughout the Greater Boston region, including Dedham, Norwood, Needham and Wellesley. If you have been injured, contact us today at 617-723-7676 or toll-free at 800-379-1244 or e-mail us through our contact form.