Most Patients Will Receive at Least One Late or Wrong Diagnosis from a Doctor, New Report Says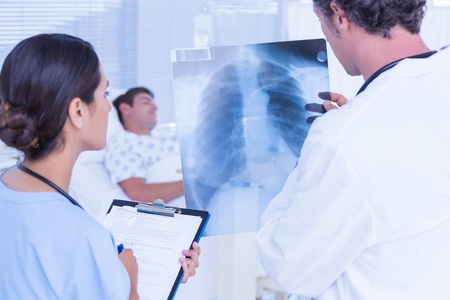 Patient beware: A new report says most of us will leave a doctor's office with a diagnosis which is either late or wrong at least once in our lives. This can be life-changing for some, leading to serious injury, handicap or even death.
The report, "Improving Diagnosis in Health Care," was released this week by the Institute of Medicine, which also published the landmark report, "To Err is Human" in 1999. The 1999 report exposed the fact that approximately 44,000 to 98,000 people were dying in U.S. hospitals each year as a result of medical errors.
The current report focuses on how doctors diagnose patients. The report shared the story of Carolyn, who believed she was suffering a heart attack and visited a hospital emergency room. When she asked her doctor questions, a nurse told her the doctor "doesn't like to be questioned." Told she was suffering acid influx, she was released a few hours later. But she was not better; she returned to the ER two weeks later. As she suspected, she had suffered a heart attack and needed surgery to unblock her artery.
The authors say they do not know how many Carolyns are out there. But some estimates are at least 12 million people are being incorrectly diagnosed like this year, or roughly 5 percent of adults who seek outpatient care each year.
They predict more bad news for patients too: Errors will likely increase because of the processes behind how patients are diagnosed, and how health care is being delivered today. The Institute of Medicine recommends health care organizations set up systems to identify diagnostic errors, adopt a non-punitive culture and work as a team.
A few highlights from the report:
There are many causes to diagnostic errors, including poor collaboration among physicians, patients and their families.
Physicians often receive limited feedback when they make a diagnostic error. In some cases, they never even learn about their error.
The medical culture continues to discourage transparency and disclosure of errors.
Doctors may still be struggling to learn electronic medical record systems which have been implemented to help eliminate medical mistakes. This may actually be contributing to mistakes.
Read more from the report and its recommendations.
Patient Resource:
Our attorneys have also written an article called "Preventing Medical Errors at Hospitals" which discusses how patients can advocate for themselves and explains the Massachusetts Patients' Bill of Rights.

About Breakstone, White & Gluck
The Boston medical malpractice attorneys at Breakstone, White & Gluck have over 100 years combined experience handling medical malpractice cases which result in serious injury and death. If you or a loved one has been injured, it is important to learn your rights. For a free legal consultation, contact us at 800-379-1244 or 617-723-7676 or use our contact form.