Don't Buy Your Children These Toys This Holiday
Thanksgiving is just a week away and that means the holiday shopping season is almost upon us. If you are shopping for children, we want to help you make safe buying decisions to avoid injuries to your children.
Here is the 2010 "10 Worst Toys" list, published by W.A.T.C.H. This year's list showcases toys that cause potential eye injuries, choking and even death.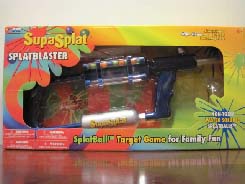 Spy Gear Split-Blaster
Supasplat Splatbaster
Buzz Magnets
Kung Fu Panda Sword of Heroes
Ballzillion Tug Boat Play Center
My First Mini Cycle
Pull Along Caterpillar
Animal Alley Pony
Big Bang Rocket
Walkaroo II Aluminum Stilts
There are some other toys you may want to keep off your shopping list. They pose no safety hazard, but we believe they demonstrate bad taste and inappropriate marketing ideas.
Here is this year's "10 Controversial Toys That Won't Be On This Year's Wish Lists," published by Wallettop.com:
Oreo Barbie
Terrorist figurine
Play-Doh Drill 'n Fill Playset
My Cleaning Trolley
Harry Potter and the Vibrating Broom
Breast-Feeding Doll
Airport Security Play Set
Mommy's Boob Job
Mattel's American Girl Homeless Girl
"Crazy For You" Teddy Bear
The personal injury lawyers at Breakstone, White & Gluck wish you a happy and safe holiday shopping season!
For more information on toy safety, read this report from the American Association for Justice.
The Boston personal injury lawyers at Breakstone, White & Gluck handle a wide range of defective product cases, including defective toys, defective medical devices and defective motor vehicles. If you have a case, contact us today at 617-723-7676.