Communication Errors in Medicine Can Have Deadly Effects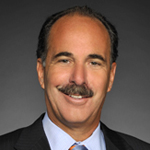 Poor communication between doctors and hospital staff hurts patients and causes many deaths, a new study reports. Electronic medical records should improve communication, but doctors are not always reading results.
Communication failures played a role in 30 percent of the medical malpractice cases examined by CRISCO Strategies of Boston. The study was released Monday.
The study reports on roughly a third of all paid medical malpractice claims nationwide, nearly 24,000 cases from 2009 to 2013. Over 7,000 cases involved communication failures which injured patients, including 1,744 resulting in wrongful death.
"Good communication in the medical record or in verbal reports is the hallmark of good medical care. We have seen many preventable deaths and serious injury cases that were the result of communication breakdowns," Attorney Marc L. Breakstone said.
When Medical Mistakes May Happen
Electronic medical records may get doctors test results more promptly, but the study shows some are not reading them:
One woman's cancer diagnosis was delayed for a full year. Her primary care doctor never read the lab result in her electronic medical record.
A patient was rushed to the emergency room and died after his lungs filled with blood. Less than two weeks earlier, his primary care doctor had referred him to a lung doctor. The two doctors failed to communicate about the lab results on the patient's electronic medical record, which showed possible early congestive heart failure.
Many mistakes – 80 percent – happen as a result of miscommunication when doctors and medical staff transfer patient cases, according to the Joint Commission Center for Transforming Healthcare.
Across the country, 32 hospitals are trying to improve communication by adopting the I-PASS approach for how doctors and nurses communicate during shift changes, according to the medical publication STAT. One of these hospitals is Brigham and Women's Hospital in Boston.
What Patients Can Take Away from This Study



Monitor Your Medical Records. If you have the option, monitor your medical records online. You will gain a better understanding of how your doctor and the medical practice approach your care. If you find a mistake, ask for a correction. On the other hand, if you do not have electronic access, remember you have the right to make a written request for medical records at any time.

---

When Shifts Change. Before the day of a surgery, ask when the surgeons and nurses change shifts. Ask what to expect if your procedure is delayed.

---

Patient Advocate. Bring someone you trust to your pre-operation appointment and to your procedure. Our article about the Massachusetts Patient's Bill of Rights may be a helpful resource.

---

Research Online. Research if your doctor or surgeon has been disciplined or has paid medical malpractice claims in the Massachusetts Board of Registration database. You can also search Medicare's Hospital Compare database for hospital information, ratings and practices.

---

Make Your Own Decision. Online databases and electronic medical records are important but make your own decision about your doctor's communication. Observe their practices firsthand, ask questions and choose another doctor if you are concerned.
About Breakstone, White & Gluck
The Boston medical malpractice attorneys at Breakstone, White & Gluck have over 100 years combined experience representing individuals who have been injured by medical malpractice and surgical malpractice. If you have been injured, it is important to learn your rights. For a free legal consultation, contact us today at 800-379-1244 or 617-723-7676 or use our contact form.