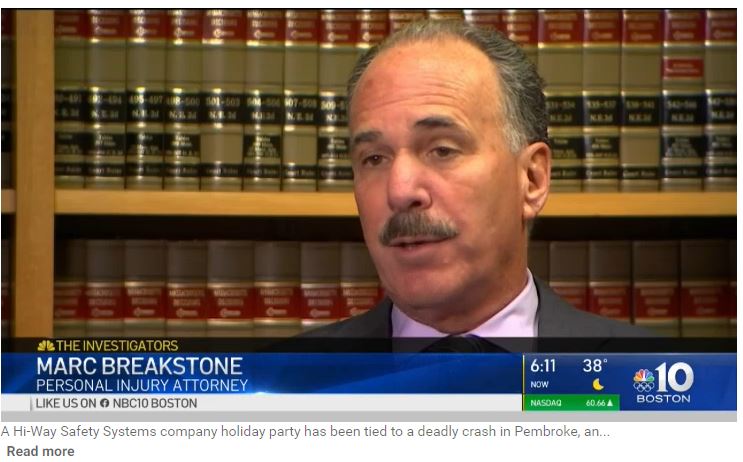 Attorney Marc L. Breakstone was interviewed by NBC Boston as part of its ongoing coverage of the Hi-Way Safety Systems holiday party and the subsequent deaths and injuries. At least three employees are now facing criminal charges, including one in an alleged high-speed drunk driving crash in Pembroke, which killed a teenage girl. A fourth employee was found dead in a Rockland motel in the subsequent hours.
The NBC Boston segment, which aired on January 8, 2020, focused on whether the party hosts may also face criminal charges under the Massachusetts social host law and civil lawsuits. The company reportedly hosted the party.
Breakstone is a Boston personal injury lawyer with over 30 years of experience representing victims of negligence. He said victims may able to file civil lawsuits in these serious cases.
"Key is the issue of control. If I control the service of alcohol in my home, and I have the ability to shut someone off and don't, I could be liable."
The Plymouth County District Attorney's office and police now want to interview each party guest to learn more about the circumstances. In the wake of the crash, the Massachusetts Department of Transportation has announced Hi-Way Safety Systems can no longer bid on state contracts. Hi-Way Safety Systems has announced the employee who caused the Pembroke crash which killed a teenage girl and seriously injured another victim has been fired. He has been charged with one count of manslaughter while operating under the influence of alcohol, two counts of operating under the influence causing serious bodily injury and other offenses. He was ordered held without bail in Plymouth District Court.
Watch the NBC Boston segment.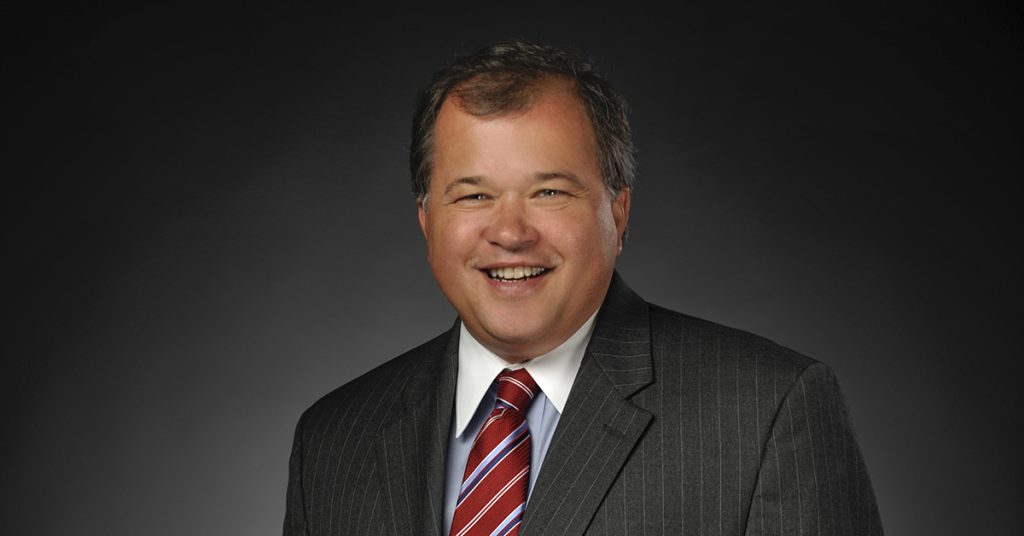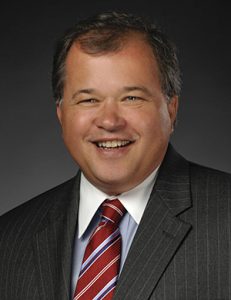 Attorney David W. White was interviewed by Boston 25 News about the potential for social host liability lawsuits following the Hi-Way Safety Systems holiday party and fatal crash in Pembroke, Massachusetts. The driver in that crash is now facing numerous criminal charges related to a teen's death and injuries to others at the scene, including manslaughter while operating under the influence of alcohol (OUI).
"Now in Massachusetts, that's a very hard thing to prove," he said. "You have to be able to show that the host knew or should have known that the guest was getting intoxicated. And it has to be their alcohol. So if a guest brings his or her own alcohol to the party, then there would not be any social host liability."
Parts of his interview was broadcast last night and this morning. Follow the news website for ongoing coverage: https://www.boston25news.com/
About Breakstone, White & Gluck – Boston Personal Injury Lawyers
Breakstone, White & Gluck is one of the most respected personal injury law firms in Boston. Learn more about our attorneys and our results for clients. If you have been injured, contact us for a free legal consultation at 800-379-1244 or 617-723-7676 or use our contact form.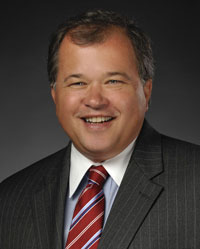 During prom and graduation season, students should be enjoying their friends and last days of high school. But this time can turn painful if you or your teenager allow underage drinking in your home.
Breakstone, White & Gluck cares about the safety of teenagers on the road and offers these tips and reminders about the Massachusetts Social Host Law, M.G.L. c. 138, § 34.
"Very few parents realize just how much is at stake when they allow underage drinking in their home," said Attorney David W. White of Breakstone, White & Gluck. "You may have to live with the painful knowledge that you contributed to a car accident which caused serious injury or death. Plus, you may have to serve jail time and could even lose your home to a lawsuit."
Under the Social Host Law, it is a criminal offense for parents and teenagers to provide alcohol to anyone who is underage for consumption in their home. It is also illegal to allow a minor to bring alcohol from elsewhere to drink in your home.
You can also be charged if underage guests are drinking at other places you control, such as a hotel room, a vacation house, or a rental property.
Consequences
If you are charged under the Massachusetts Social Host Law, you could face a fine up to $2,000, imprisonment for up to a year or both. You may also face a civil lawsuit. Your homeowner's insurance policy may or may not cover the full amount.
You could also be held civilly liable if you provide your teen alcohol to drink at someone else's home and they later injure someone while driving.
These Cases Really Do Happen
Teenagers and adults are charged criminally for violating the Social Host Law every year in Massachusetts. For example, in December 2015, a Saugus couple – two teachers – were sentenced to jail for hosting an August 2013 party at their home where teens were drinking. Police learned about the party when a 16-year-old became ill and had to be treated at a local hospital.
The two teachers – one an Everett High School teacher – were sentenced to 30 days in jail, with the balance suspended for two years. During that time, they must stay drug and alcohol free and perform 50 hours of community service.
There have been many other criminal cases in Massachusetts. There have also been civil cases.
Attorney David White provided legal commentary on one 2014 case for Fox 25 TV News. A 23-year-old man was ordered to pay $2 million to the parents of a Salem State College student who consumed alcohol at a party he hosted. She was killed in a car accident after she left, in a car driven by her boyfriend who had been also been drinking at the party. Read this coverage.
Here are a few safety tips for you and your teen:
Tell Your Teen There is Zero Tolerance for Underage Drinking. Tell your teen there is zero tolerance for violating the Social Host Law or any underage drinking. Explain what is at stake for them and your whole family.
---
Help Your Teenager Plan. Help your teenager develop a safe after-prom or graduation plan. Some high schools or community groups organize events as safe havens where there will be no alcohol.
---
Have Your Teen Commit to Safety. Ask your teen to sign a pledge not to drink or get in the car with others who have been drinking. Here is one pledge from Mothers Against Drunk Drivers (MADD). You can find others online or create your own.
Also, tell them they must always stick with the schedule when they are out with friends and call you beforehand about changes or unplanned stops.
---
Safety Code.Finally, have a safety code you can use with your teenager. If they call you during the evening, you can ask them if they feel safe or want to come home. That way you, as the parent, can take the blame for prohibiting any change of plans. Your teen can save face by "blaming" you and telling their friends they cannot go out this time.
About Breakstone, White & Gluck
The Boston personal injury attorneys at Breakstone, White & Gluck have over 100 years combined experience handling serious car accidents. If you have been injured, it is important to learn your rights. For a free legal consultation, contact us at 800-379-1244 or 671-723-7676 or use our contact form.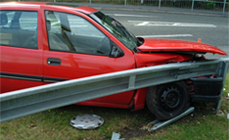 Teenagers who host underage drinking parties but do not supply alcohol cannot be held liable in Massachusetts for injuries suffered by their guests, the state's highest court has ruled. The ruling continues to limit liability to social hosts who either serve alcohol or exercise effective control over the supply of alcohol.
The Supreme Judicial Court also released parents or property owners from any liability if they did not know about the drinking or did not provide alcohol.
The case was brought by the family of Rachel Juliano and her parents against Christopher Dunbar and Peter Simpson, then later also his daughter Jessica Simpson. In 2007, Juliano, then 16, and Dunbar, then 19, went to a party at Jessica Simpson's Wrentham home. The two had brought their own alcohol and consumed it at the gathering. Simpson, then 19, was home alone, and her father was away and unaware of the party.
After a few hours, Dunbar left in his car with Juliano and had a car accident, leaving her with brain damage. Prior to leaving the party, the two had been arguing. Jessica Simpson intervened and proposed she drive the two home.
In its decision, the Supreme Judicial Court said it was "asked to enlarge the scope of social host liability under our common law by extending a duty of care to an underage host who does not supply alcohol to underage guests, but provides a location where they are permitted to consume it. … [W]e decline to do so, and reaffirm that liability attaches only where a social host either serves alcohol or exercises effective control over the supply of alcohol."
There were two concurring opinions. Three of the justices agreed with the result, but did not agree with the reasoning of the majority in the case. This case has now been remanded to the Superior Court for further proceedings.
Although the Supreme Judicial Court has the authority to define the common law, and to determine the extent of legal duty that one person has to another, the court declined to expand that duty in this case. The Court has been active in recent years. For example, in 2010, the Court changed the common law in snow and ice cases, abrogating the old Massachusetts law that recognized distinctions between natural and unnatural accumulations. Papadopoulos v. Target Corporation, SJC-10529 (July 26, 2010).
The Court also expanded the duty of limousine services which transport customers from party to party where heavy alcohol use is evident; the Court defined a duty to ensure that the drunken passenger had safe passage from the point of pick-up to drop-off at the end of the night. Commerce Insurance Co. v. Ultimate Livery Service, Inc., SJC-10149 (November 26, 2008).
Unfortunately, the Court's opinion in the Juliano case means that the court will likely not re-examine other areas which are ripe for consideration, such as cases where adults knowingly permit underage drinking, and cases where bars knowingly serve large quantities of alcohol to patrons who by objective measure would be intoxicated, but who did not appear drunk. (For example, a patron may not show signs of intoxication after four or five mixed drinks, but would certainly exceed the state OUI limit of .08.)
Underage drinking and driving under the influence remain serious problems in Massachusetts. There is no pressure from the Supreme Judicial Court to treat these ills. Instead, the Court has left these problems for the legislature to address. Given the fact that the legislature has declined to take any needed action for many years, we can expect injuries and deaths caused by drunken driving to continue unabated.
Click here to read Juliano v. Simpson, (SJC-10843, February 21, 2012).
Click here to read about the Massachusetts social host liability law.
Read More